MUNA Made The Best Decision To Come Out As Queer Band
Muna is a queer band that came out about their sexuality in 2014. They put in a lot of thought on whether they should or not. But as a group, they decided to come out and that has changed their life ever since. It not only impacted their lives but also their approach to music. Moreover, their music changed many lives.
Coming out as a queer band.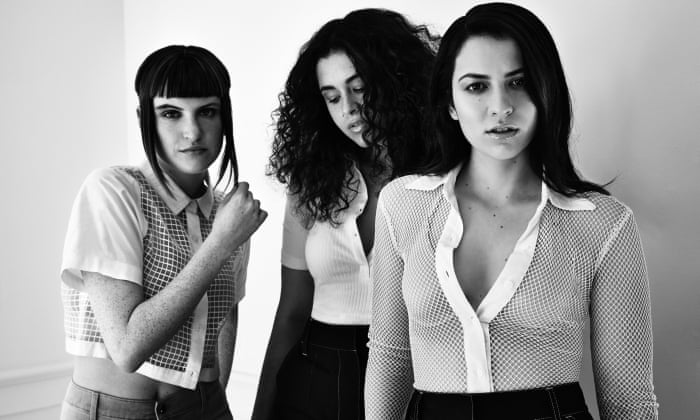 Two members of the band Maskin and McPherson struggled with the thought of coming out back then. But Gavin was the one who convinced them that it would be alright and pushed them to do it. Reflecting back at this decision, they feel that it was the best one they had made. It also affected their fan base since then.
Gavin said that describing themselves as a queer band made more sense to the music they produced. Their music raised questions about love and power. And their approach to music fits the kind that speaks about the LGBTQ culture.
There have been many artists that came out in the past years. For example, Ellen DeGeneres came out almost 20 years back and it was groundbreaking. Ever since then queer culture has been thriving. It is not easy to come out as queer during that age. But 2020 has seen a change. These days being queer is not a characteristic of a person. Moreover, coming out does not mark the end of one's career like it used to.
The industry is where a lot of people choose to hide their sexuality as they have a lot of pressure to come out and act in a certain way. Coming out can be a struggle for many no matter how comfortable they are with their sexuality.
The band and their thoughts about coming out in society.
For most people coming out involves unpacking society's idea of who you are. That's what Maskin explains. She believes being out in public can make it more difficult. When it is time to come out, it is a lot harder to come to terms with who you are to society. There is a lot of shame and pressure that society puts on you. But it is not hard to deal with.
LGBTQ community started taking up a lot of space in the media. With all the stories related to the community. Even so, the representation was sparse and fraught with problems.
While Maskin was growing up she thought there were a lot of queer representatives in pop culture. But she found it hard to find these representatives.
McPherson points out that "we're in a different phase now, it feels like, culturally".
McPherson feels it is not really a big advantage to be in the queer community but there are a lot of people who are grateful to the fact that you are out. Most of MUNA's fans admire them for how honest their music is. It is true that they would not have been able to be this honest if they did not come out. This is possibly the biggest connect MUNA's fans have to their music.
"I think we would be a different band if we weren't out," says Makin. "Based on the fact we wouldn't be honest with who we were. I think so much of our queer brand is to be honest and to be just exactly who we are."
MUNA's music saves the world.
MUNA writes music that leads its audience to a very intimate space. They have a definite vulnerability to their lyrics. They have a reputation for bringing in the friendliest crowds to their concerts. Which makes them feel at home. MUNA creates a space that is safe by advocating gender-neutral toilets.
Their music always has a story to tell. And the stories cover intense topics about love and power. One of their biggest hits was I Know A Place, which covers what the band is all about and what people can expect from their gigs. "Weeping, crying and hugs and comfort from strangers," McPherson explains.
The queer culture has always provided a place for LGBTQ individuals where they can feel like they are a part of something bigger. That is what MUNA's music does as well. Their music gives a sort of comfort to its listeners.  For all those who feel isolated and lack representation, MUNA fills the gap.
The members of MUNA only want to produce music to tell people that they are not alone. They want their listeners to feel wanted. Maskin says, "I think it's a place of communion and catharsis."
Maskin says: "I just really want to figure out how to take a bigger seat into myself as a person. I feel like we're all just trying to La-Z-Boy into our personalities and lives."
Whatever this queer band has planned for the future, we are sure it will make a difference and also save the LGBTQ communities and others as well.
Next read: Wedding Bells Ring For The Lesbian Soccer Champs!
https://www.pinknews.co.uk/2020/01/05/muna-saves-the-world-queer-shame-coming-out-love-pinknews-exclusive-interview/