LGBT Survey: Was 2019 A Good Year For The LGBT+ Community In India?
In the past year, we saw a lot of changes that affected the LGBT+ community in India. Political, economic, and social changes that people from the community marched for. We have seen some successes, but we all know that so much can be done. So we asked people from the community if 2019 has been a good year.
We asked 58 participants of all ages and across the spectrum to give us their take on the matter.
Was 2019 a Good Year for the Community?
Out of the 58 people, 16 said that it was not a good year. And one of the biggest reasons for this was the Transgender Protection Bill. Despite the abolishment of Section 377, there is a lot for the community to receive equal opportunities and rights in society. And many still face severe discrimination even in fields where gender or sexuality does not matter. Major obstacles like homosexuals cannot marry legally. Transgender individuals still need legally issued letters that confirm their transition issued by a minister.
And it does not escape the community. Every day when an LGBT+ individual walks out into the street they are hypervigilant about themselves. The language, gestures, and behaviour are constantly pointed out and questioned.
But refocusing on the good things that did happen this year, here are our top favorites.
The Acceptance
Homophobia has been lowered to a distinct level. People have started accepting the LGBT+ people around them. It was also a year fo 1st anniversary of slashing down the #Section 377. It even had many LGBT+ community events, many help to those who have been removed from their houses or abandoned by their families. The main issue of acceptance, that has increased, people have been well informed, that being an LGBT+ community,  is not a crime nor a disease In all, it has been a year of joy and being proud of who we are!!
Party!
For the first time, I entered A club for my friend's Bachelorette party. And when entered came to know the party if of the LGBT community. So it was really fun. I made friends. Enjoyed the event.
Let's Get Talking
According to me, it was a good year for our community.  After the scrapping of section 377 in 2018, there has been a lot of change in society. People have really started to know about the LGBTQ community. They are getting educated about it. And this is one of the main reasons for my acceptance as well. Many queer NGO's and organizations have come through many events which are helping the queer individuals. Many forums had formed for discussions where people can share and discuss ideas. (I have) seen (an increase in the) number of pride walks, movies screening etc. I'm looking forward to many more such events in the year 2020.
(edited) 2019 was a remarkable year. One year of scrapping up off the sec 377. Many of the queer people received the strength to come out and accept themselves. People have become more aware of it. They have started to try and understand. Trying to keep an open mind. But at the same time, the homophobic government passed the Trans Bill despite protests. They just turned a blind eye. So that was a drawback for the community. But it only means the journey of acceptance has started but we still have to go a long way.
The Bright Future for India
After the abrogation of section 377, many of us who are closeted can feel the fresh breath of independence! The first time I felt like I'm, not a criminal, not anymore. Despite the narrow mindset of society towards LGBTQ we still ready to fight for our bright future, to keep alive the values we share as one community. 2019 was the year when we can hope one day our society can understand. Bigotry & bigots can't change in one day or year it needs time.
Hope
According to me, a good year for the LGBT community is when our community gets equal rights and is accepted by our society. And mostly when our parents easily accept us.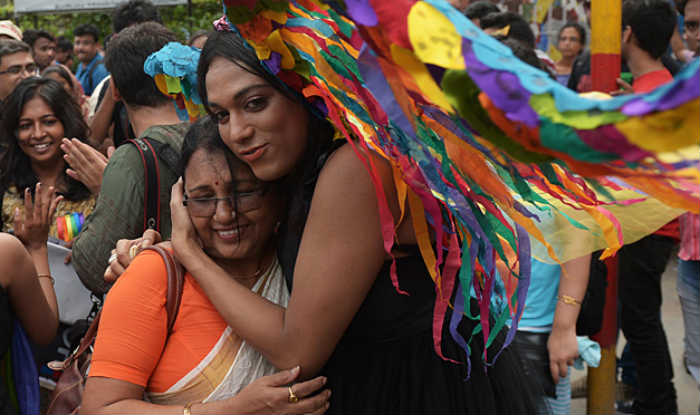 Bye 2019
We have entered 2020 and clearly, a good section of the individuals in India, especially those from the community have kept themselves informed about the on-goings. And they know that the Indian Government has to stop bills and rules that in the name of protection are discriminating against the community. The Transgender Bill is still a serious issue for the transgender community. And combined with the CAA and NRC, the problem only gets worse.
2019 did not see the abolishment of section 377, 2018 did. So technically, there has been nothing new introduced in 2019 for the LGBT+ community to provide equal opportunities. Although, the public has taken it upon themselves to make India better and create a supportive environment for the LGBT+ community. More pride parades, Tata's revised HR policies, Hyderabad's first-ever Drag-Con, LGBT+ focused medical clinics and Transgender centric dating apps are signs that the public heeds to demands even if the government does not.
Hopefully, in 2020 India we get to see more politically charged changes in favour of the community. And rise in the opportunities for the community to exist and be accepted as equals to the rest of the cis-het society.
Read More from the Survey: