Are Tik-Tok New Guidelines anti-LGBTQ+? Or Just Pro-Conservative?
Tik-Tok, a social media video app has slowly grown to become 'The App' for Millenials ever since it's release. With the ability to create and share videos to anyone, even on other social media pages, the app has transformed into a space for lip-syncing, talent and comedy videos. Byte Dance, a Chinese organisation, launched Tik Tok in 2017, for markets other than China. It's Chinese counterpart, Douyin, launched in China in 2016. Tik Tok, today, is nothing less than a 'Hot Trend'. And so, when the popular platform makes any decision that affects its community, it cannot be ignored.
Tik-Tok has come up with a new set of guidelines that ban the pro-LGBTQ+ content. The Chinese company has decided to adhere to locally sensitive content. Which might sound like a good idea since many countries have not legalized homosexuality. But the guidelines stay the same even in countries where homosexuality is legalized. And that's where the problem begins.
The LGBTQ+ community has fought long and hard to reach the position it has achieved today. And in the countries that have finally decriminalised gay acts and begun accepting the community, an unfriendly gesture like this is unwelcome.  Tik-Tok has over 500 million users across the world. Furthermore, according to a company executive in June 2019, the platform has over a billion monthly users. In the United States alone, they have about 100 million downloads. And in India, this number rises to 250 million.
These are big numbers. This shows that a lot of new ideas and thoughts are created and shared on the platform. But creating content that is locally sensitive is a requirement that Tik-Tok has paid attention to. But is the con bigger than the con? Shouldn't we be able to reach a middle ground?
Thanks to the sources The Guardian and The Verge, here's what we know.
This should help you understand the situation better.
On the 25th September 2019, Wednesday, The Guardian reported that Tik-Tok stated "a number of clauses that banned speech that touched on topics sensitive to China, including Tiananmen Square, Tibet, and Falun Gong.
The Beijing-based ByteDance, the owner of TikTok, says the moderation guidelines were replaced in May.
The strict rules concerning vulgarity and nudity included "partially naked buttocks", exposed cleavage with "a length of more than 1/3 of the whole cleavage length", and lengthy depictions of sanitary pads" , according to The Guardian
These rules sound fair and one can practically understand the requirement for these rules. The application needs to be user-friendly, and so such guidelines try to provide a comfortable environment for all.
But here are the rules that negatively affect the community. The App introduced guidelines that dealt with local controversies within individual countries. For example, the following are rules applied to Turkey. A country, the platform deems conservative.
Videos that showcase Intimate activities of any kind, from holding hands to kissing between homosexual lovers, are banned.
The App is also going to impose its censorship rules on "Reports of homosexual groups, including news, characters, music, tv shows, pictures."
And Finally, any content "protecting [the] rights of homosexuals (parade, slogan, etc.)" or the "promotion of homosexuality" will also be censored.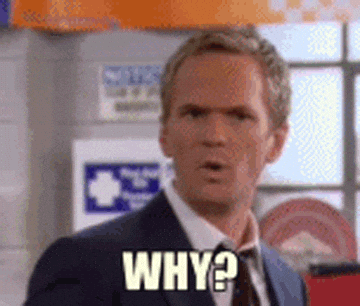 It is a shock to see an entire section of rules and guidelines devoted to banning content related to homosexuals. And, what is even more of a disappointment is the rules adopted by TikTok, "went substantially further than required by law", as described by The Guardian.
What does Tik-Tok have to say about these guidelines?
Tik-Tok released a statement sharing their point of view on the issue. According to Business Insider, the Spokesperson from the company claimed, "TikTok is a platform for creativity, and committed to equality and diversity". But does this justify their ban on pro-LGBTQ content? Furthermore, they added,
"Our platform has experienced rapid growth in Turkey and other markets, and as we grow we are constantly learning and refining our approach to moderation. The referenced guidelines regarding LGBTQ content in Turkey are no longer in use, and we have since made significant progress in establishing a more robust localised approach. However, we recognise the need to do more and we are actively working with local third parties and independent advisers to ensure our processes are appropriate."
According to the spokesman, now, there are no guidelines in Turkey related to LGBTQ content. The Post found Tik-Tok's guidelines and policies to be very opaque. ByteDance's statement also agreed to these observations saying that it should "be more transparent in communicating the policies that we develop and enforce to maintain a safe and positive app environment". However, how they plan to improve transparency is something they didn't describe.
On the one side, there are rules that the organisation has adopted that seem to be conservative and anti-LGBTQ. On the other hand, the platform was briefly banned in India for under-moderation.  The ban was exercised over a claim that Tik-Tok users were sharing pornographic content in the platform.
Irrespective of central policies or localised guidelines, its fit to say that the platform needs to get its policies sorted. While not an easy task, negatively impacting certain communities is not acceptable.
Also Read: Transgender man Loses Court Battle for Fight Of The Child He Birthed
https://www.theguardian.com/technology/2019/sep/26/tiktoks-local-moderation-guidelines-ban-pro-lgbt-content
https://www.theverge.com/2019/9/25/20883408/tiktok-bytedance-moderation-guidelines-censorship-tiananmen-square-falun-gong
https://www.businessinsider.in/tiktok-has-been-censoring-lgbtq-content-in-some-countries/articleshow/71332986.cms