How A South Asian Asexual Man Struggled In Arranged Marriage
The attitude towards marriage is changing in South Asia. But arranged marriage is still the norm for many millenials. According to a survey, 84% of married youth in India have had an arranged marriage. This is a story of an asexual man and the struggles he went through in his arranged marriage.
Arranged marriage in South Asia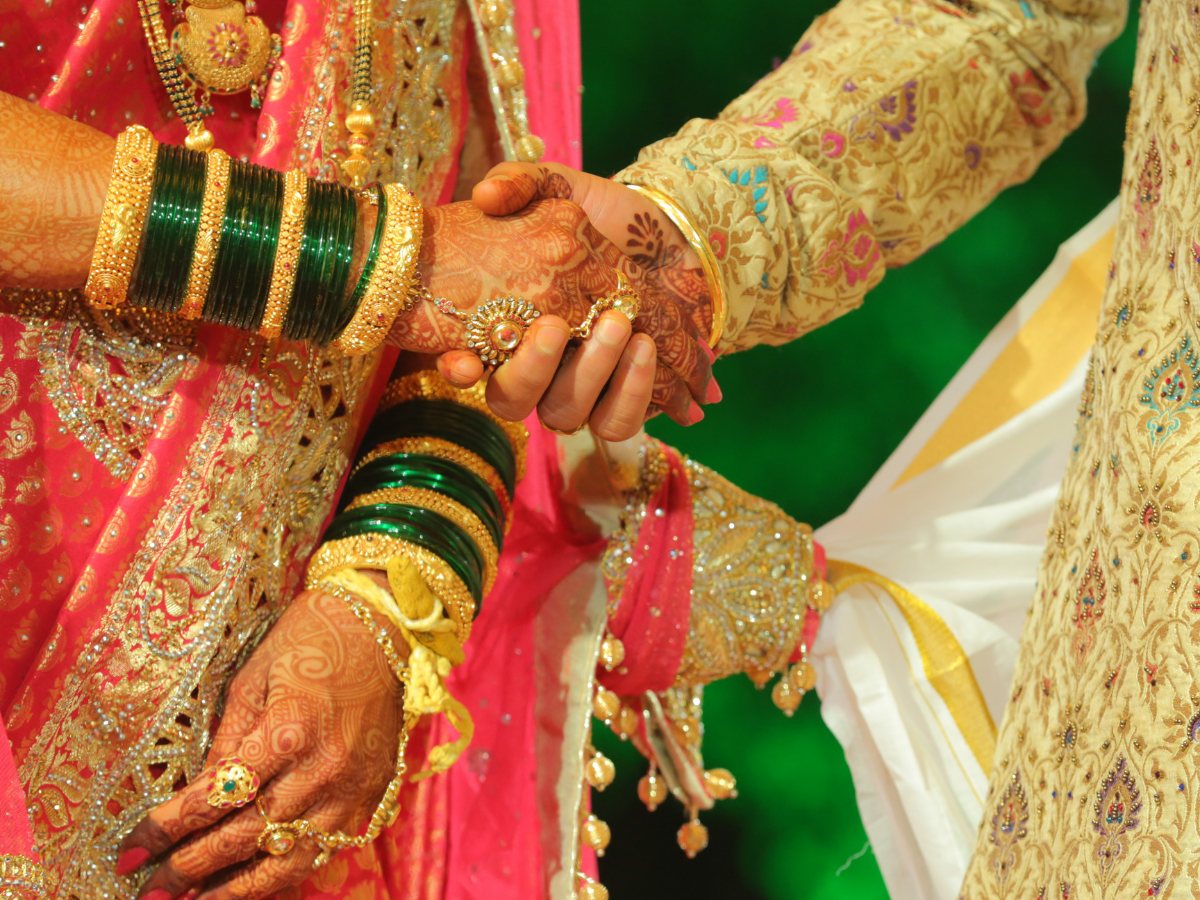 This asexual man got into an arranged marriage with a girl named Jessica. His uncle matched him with Jessica and they started with a long-distance courtship. Their families wanted them to "check each other out"
The pre-wedding courtship had been platonic for the two people. They used to go on long walks in the narrow lanes of Kathmandu. They drank tea made by street vendors and checked out the art in brick houses that were remade into galleries.
On the wedding night, the struggles began. On the night of the wedding, Jessica and her husband were nervous. It was the first time we would have indulged in sex. However, being an asexual man, it was hard for him to take the initiative. Jessica was understanding. The rest of the night the couple spent holding hands in a dark room.
The isolation began that night.
They moved to Hawaii where he was studying for his graduation. The couple enjoyed each other's company. They had fun spending time together but having sex with his wife made the man cringe. Jessica was still very understanding even though she did not know that her husband was asexual. She would say, "It's okay, We don't have to do it. Let's just talk."
They did everything under the sun but the more they ignored sex the more important it became. Jessica eventually started feeling cheated. And the two spiraled into depression.
I loved female company. I just didn't care about sex.
Jessica's had doubts
Like any other Indian woman, Jessica feared to be in a situation like this. There have been many stories of women ending up with a closeted gay man. It is quite common in South Asia. Jessica eventually turned sex into a force. This started to challenge the husband's fragile masculinity.
Jessica started feeling like he was hiding something or that he might be gay.
The husband knew he was not gay. He even took online tests secretly to prove to himself. The couple also went for marriage counseling but it did not help.
He felt anxious throughout the day. It started in the morning and lasted all day. It grew more and more intense as the days passed. By the time it was evening, he felt fear at the thought of sex.
Desperate to hold onto something
As Jessica was on a spouse visa without a work permit, divorce was not an option. She had to do cash jobs to get a green card which was a distant dream of hers. A divorce would force her to return to Nepal where she would have to face society's questions.
The couple tried to avoid arguments about the topic. They would lie on either side of the mattress, absorbed into their books or phones.
The couple was desperate to hold onto something. Hence they began having conversations about conceiving a child. Suddenly they had a revelation. A child would give them a reason to bond.
"The caveat was a relentless attempt at sex."
The couple got pregnant at the first attempt. They saw their son as a sign of compatibility. They moved to Utah where he got a new job. Everything started to feel normal. They did things as a family, went on hikes and trips to DisneyLand. They thought this could work now.
Nothing lasts forever
As a woman, Jessica still had urges that she couldn't deny. She said she had met a guy who had asked her out. She was considering it without missing a beat. Jessica said, "I miss having a man's hand on my body,"
She told him that they would make a divorce vow. As soon as they got a green car they would head to the courts. While baking tilapia and sweet potatoes Jessica said, "I could never get over the feeling that you were un-attracted to me. It took me a long time to accept that our needs are different"
The couple has been divorced for a year and living as a co-parent to their son. They still have good conversations with each other without sex coming in the way. They also had a son that they really bonded over.
Jessica has an ambition that she started to pursue. After years they got a green card and Jessica was hired as a sales consultant for a software company.
Jessica's own story remains to be told.
Accepting asexuality
Jessica's husband finally came to terms with his sexuality. Julia Sondra Decker, an author says, "asexuality is a sexual orientation characterized by sexual attraction to no one. Approximately 1 in 100 people are asexual." She goes on to say "sexual orientation is not a decision but a discovery."
I've come to an acceptance that I am asexual.
Arranged marriage is not a bad thing. Like any other marriage, it is up to the two people who are involved. However, in a traditional society like India, arranged marriage assumes binary gender roles between a man and a woman.
Exploring your sexualities is a stigma.
Jessica's husband went through a painful process to discover his sexuality. He realizes he was affecting someone else's life in the process. He feels glad that he gave a chance to rediscover each other and still remains good friends.
https://www.huffingtonpost.in/entry/arranged-marriage-asexual-man_in_5e3efecdc5b6bb0ffc121745