Bangalore Pride Parade 2016 In Pictures
Red, Orange, Yellow, Green, Blue, Violet- the vibrant colors were showcased across the streets of Bangalore when 2700 members came together in solidarity with the LGBTQI movement on the 21st of November.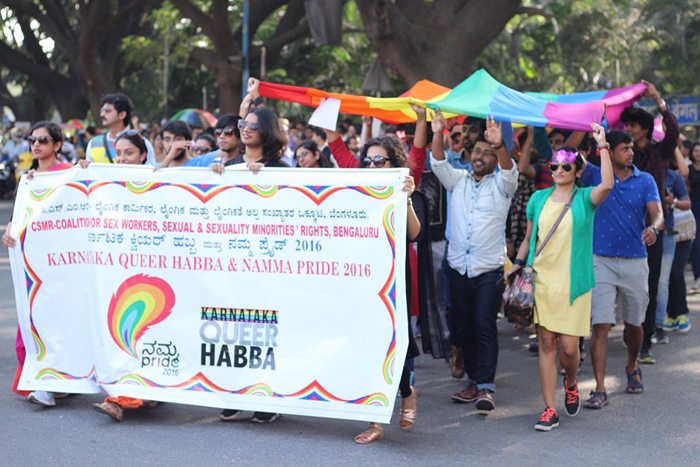 Bengaluru Pride 2016 was organized by CSMR (Coalition for Sex workers & Sexual Minorities Rights) from Tulasi Park, Majestic to Town hall. The march marked the culmination of a month long series of activities such as poster making, group discussions etc.
"Pride walk was a new experience for me. I was so excited to be around people who were so open about their sexual identities. This is where I first realized I was not the only one. There were a lot more people like me." says Abhiram , a regular participant of Bengaluru Pride.
In the ninth edition of Bengaluru Pride came together to draw people's attention to increasing Transphobia. Placard with messages such as – "Trans Lives Matters", "Pass Rights for Transgender Persons' Bill now", "Open and Proud", "We are humans" – adorned the entirety of the rally. People  came together chanting slogans of equality and justice in a lively musical procession.
The rally echoed the sentiments of many people across India  regarding multiple issues in the past year. Some of them includes a humiliating experience of  a lesbian couple by a Telugu studio, transphobia portrayed in a Kannada news channel and the mysterious death of a transgender in Chennai earlier this month.
There were around 211 transgender victims in the last year who suffered various forms of violent deaths, including being stoned, suffocated, burned, shot, stabbed, beaten and run over by vehicles.
A black coffin, having been carried in the totality of the rally, was kept at the end of the march. The coffin had candles placed around it in the memory of deceased victims of transphobia.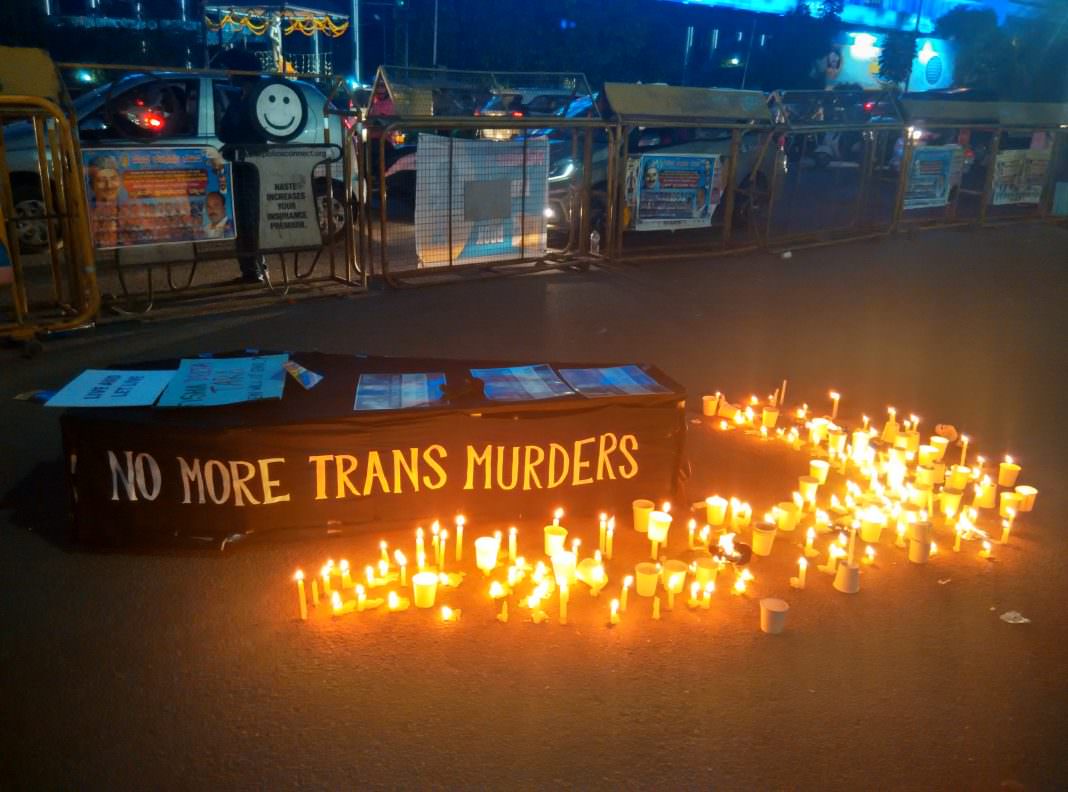 Pride has been organized in cities such as Mumbai, Bengaluru, Chennai, Delhi, Kolkata, Madurai, bhubaneshwar and Thissur.
Written by Niharika Gaur