What's in a Name? Ask NFL Player Matt Gay!
As if being gay is not hard enough, people have resorted to bullying people with the slightest mention of LGBT+. And this NFL player seems to be the next target for the same. And the kicker for Tampa Bay Buccaneers, Matt Gay has decided to do something about it.
Symbolism and Sartory
The Buccaneers played against Indianapolis Colts on Sunday. During the match, Matt Gay decided to wear cleats that voiced his stance on bullying. He wore antibullying cleats Sunday in the team's match against the Indianapolis Colts. The sartorial activism is also tied to a cause. A National Football League Champion, My Cause, My Cleats. And as The Advocate states, the campaign promotes players to decorate their shoes according to a cause they want to link themselves to.
But there's more that motivates Matt Gay to put in his efforts against bullying. It is also inspired by his youth in Utah. Gay was bullied because of his last name.
The Footballer told the Tampa Bay Times
"I got bullied and teased all the time for my last name and things like that. Luckily I was stronger-willed than they were and overcome it. There's a lot of kids that get bullied in this world and have no way to stand up for themselves."
Bullying is a serious issue and with the advent of social media, the case has only gotten worse. And Gay admits to it. He stated that bullying has "strongly affected" his family which also consists of his nieces and nephews. He also points out that social media has only "exacerbated and amplified" it since it provides anonymity to the bullies.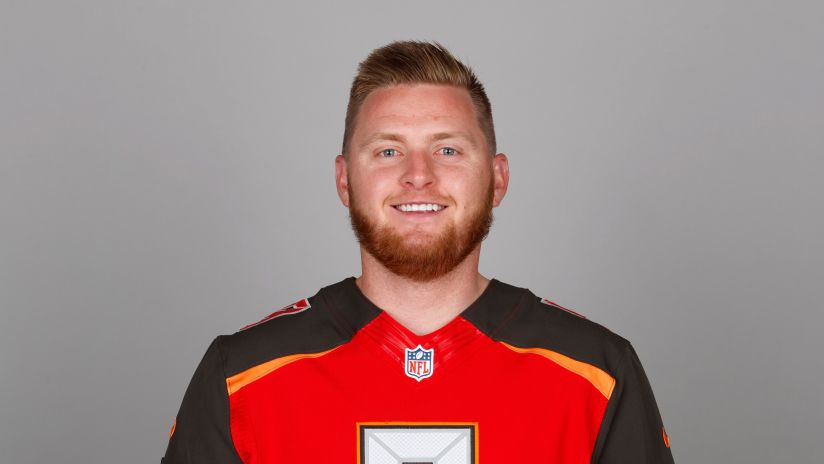 Matt Gay adds, "It's everywhere. It's so easy to hide behind a phone and say whatever you want, I think it's pure coward-ism for those who do it and there's no place for it in this world."
The Online Bullies
Matt Gay is still a target for online hatred. And he still receives hate comments on his social media platforms.
"It's crazy. Some of the messages I receive, it's almost like people forget you're an actual human being,'' Gay told the Times.

"That you're sending this to another person. It's easy when you're sitting behind a phone and not face to face with someone and can say whatever you want. But you don't know it's affecting that person, it's affecting the mom and those that are around them. Just being able to show a little faith in humanity and love everyone."
Matt Gay: Signing Through The Cleats
Bullying is a huge issue, not only for the LGBT+ community, but also for the differently-abled, and other minority groups. But when you see a man getting bullied for his name, there is a deep-seated problem of anonymity that aids bullies. Calling people out becomes harder.
But as Matt Gay says, "We're all struggling through life. There's no reason to beat somebody down for no reason."
And this is not the first time, people have opted to show their support to an issue that affects the world. Often, sports celebrities are advised to keep away from political discussions. They are told not to take a stance and be low-key about their beliefs. And since sports is often described as a troupe of masculinity, and there is that much more fight left. Many people get homophobic especially since the team shares spaces, has an image to maintain, and is mostly in an intense environment. And there's a stigma around sportspersons who belong to the LGBT+ community.
And over the past few years, a few sports stars came out of their closets, declined the invite to the White House, and even kissed their same-sex partner after a match. Even in a conservative country like India, athletes from rural countries came out gay and stood their ground when people were against them.
Returning to the cleats, Outsports said that 14 other football players donned a pair of cleats to stand against bullying in 2018. And this year, along with Gay, three other sportsmen, Tyrell Williams (Oakland Raiders), Cedrick Wilson Jr. (Dallas Cowboys), and Jonotthan Harrison (New York Jets) have decided to join the campaign this year.
Why Resort to Sartory?
Sartorial representation is a new choice of weapon that speaks for an individual. And that is why queer fashion and the debate over gendered and non-gendered attires always spark a conversation. And even though the sportsmen are often suggested to keep from political matters, LGBT+ and bullying are both more of a humanitarian issue than a political issue. The problem is that one can become the other just as easily. The inclusivity in the field of sports is lesser than the bare minimum.
So how can we better a field that is so dominantly gendered? So filled with discrimination and intolerance?
Read Next: LGBT INCLUSION IN SPORTS
<a href="http://www.dracodirectory.com" target="_blank">Draco Free General Web Directory</a>
https://www.advocate.com/sports/2019/12/06/nfl-player-matt-gay-harassed-name-will-wear-antibullying-cleats