The Most Amazing Celebrities Who Came Out This Year
Are you ready to reminisce? Celebrities coming out is one of the more fun things the LGBT+ communities got to witness this year. Laws, policies, marches, and violence, a lot of it went into raising awareness about the community. But what works well, and what always has, is the voices of the community. Stories that challenged the norms of heteronomy. And when influential celebrities stood up and spoke their truth, it was another win for the community.
And taking a trip down the memory lane, we are grateful to these celebrities for coming out to the world. Let's get to it.
Lilly Singh
This YouTube Star from Canada is an Indian Punjabi proud woman who has been entertaining us for seven or more years. Starting as "Superwoman" on YouTube, Lilly Singh has now made her way into hosting the Late Night Show! Lilly has been an empowering young woman since she was a YouTuber. And she always encouraged "one-love". With tattoos that read, "Without Fear, Without Hate" she has made her way into the topmost celebrated bisexual woman of all time!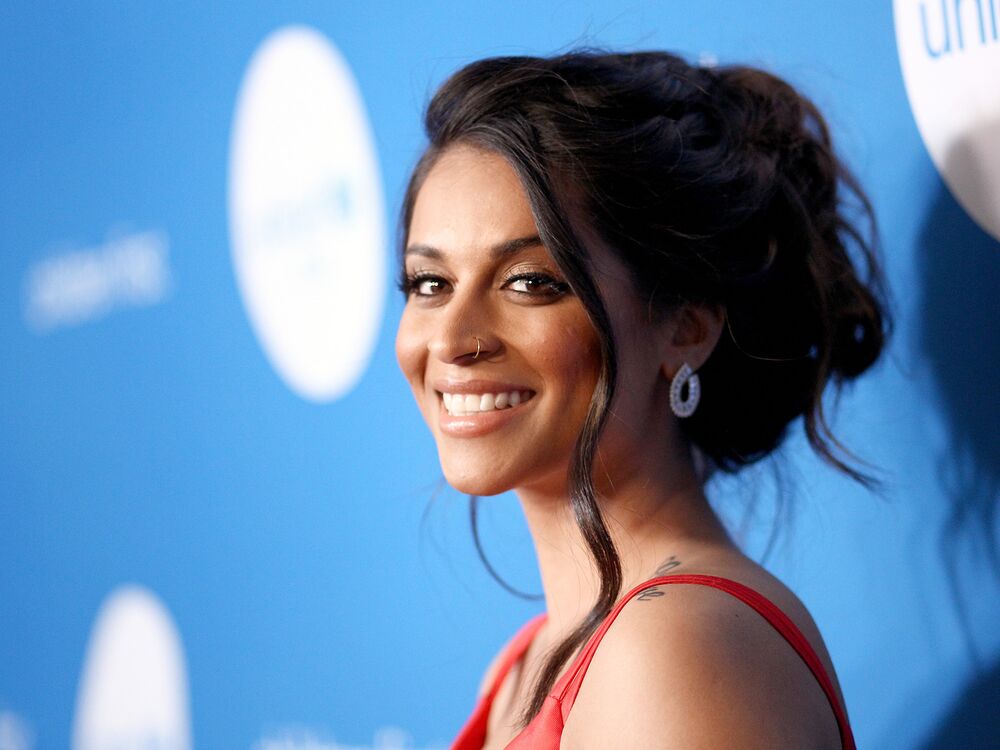 Here's how she came out: The YouTube star and NBC late-night host came out on Twitter in February after posting a super casual tweet last night, ticking off boxes on a list reading "female, coloured, bisexual."
"Throughout my life these have proven to be obstacles from time to time. But now I'm fully embracing them as my superpowers," she added. "No matter how many 'boxes' you check, I encourage you to do the same x."
Sam Smith
This amazing singer not only gave us the best of their musical compositions, but they also came out as gender-queer and non-binary.
Apart from discussing body positivity and coming to terms with their own body with Jameela Jamil, the singer also put out a video where you can see them strutting around in a beautiful black dress. Sam Smith's journey took a complete turn around in 2019 and we wish more power to them! Here's how they expressed themselves:
"You do not identify in a gender. You are a mixture of all these different things. You are your own special creation. That is how I take it. I am not male or female. I think I float somewhere in between—somewhat on the spectrum."
Ariana Grande
Ariana Grande's bisexuality was not addressed by her directly of course. When she gave us her hit song, "7 Rings", and sang the line "I like women and men", the fans knew what was up. The star refuses to label herself and we are all for it! Grande has been through so much and grown into her fun, sincere, and honest personality that there is no way we wouldn't appreciate her candor and non-labeling.
Jonathan Van Ness
This Netflix's Queer-Eye's Hair-Stylist is one of the sassiest, and sweetest person on the show. But we saw JVN transform into an author this year. Apart from publishing a book, the celebrity hairstylist also came out and shared a personal story of being HIV positive, as well as gender non-conforming.
In an interview with Out JVN said, "The older I get, the more I think that I'm nonbinary—I'm gender nonconforming, like, some days I feel like a man, but then other days I feel like a woman. I don't really — I think my energies are really all over the place."
He added, "Any opportunity I have to break down stereotypes of the binary, I am down for it, I'm here for it. I think that a lot of times gender is used to separate and divide. It's this social construct that I don't really feel like I fit into the way I used to."
Willow Smith
The singer, songwriter, and the daughter of Will Smith is no stranger in Hollywood. She is one of the young and upcoming artists to watch out for. In an episode of Red Table Talk, Willow said, "I love men and women equally and so I would definitely want one man, one woman, I feel like I could be polyfidelitous with those two people. I'm not the kind of person that is constantly looking for new sexual experiences. I focus a lot on the emotional connection and I feel like if I were to find two people of the different genders that I really connected with and we had a romantic and sexual connection, I don't feel like I would feel the need to try to go find more."
https://www.pride.com/comingout/2019/12/12/37-notable-people-who-came-out-2019#media-gallery-media-36