10 Most Challenged Books List In America Dominated By 8 LGBTQ+ Books
It is National Library Week 2020 (April 19-25) this week. The theme for this year is 'Find Your Place at the Library'. But, guess which books weren't able to find a place in libraries?
The American Library Association recently released its list of top 10 most banned and challenged books of 2019. LGBTQ+ books dominated most of the list. The first six entries were all LGBTQ+ related or had LGBTQ+ characters. Furthermore, books targeted towards children and young adult readers are the ones most challenged. The good news is that in the past, this list has had some of the greatest works of American literature.
How does the list work? 
This list is compiled based on information from media stories and from voluntary reports sent to the OIF from communities across the US. Furthermore, the reports people send about attempts to censor books are just a small part of this. This list stated that these 'challenges' were documented requests. These requests led to the removal of these books from libraries and bookshelves across the US. In some extreme cases, people have also hidden the books and vandalized them to prevent others from reading them.
The report reads as such:
"A notable feature of these challenges is an effort to frame any material with LGBTQIA+ themes or characters as inherently pornographic or unsuitable for minors, even when the materials are intended for children and families and they are age and developmentally appropriate. For example, a pastor in Upshur, West Virginia, challenged the children's picture book Prince & Knight, claiming that the fractured fairy tale 'is a deliberate attempt to indoctrinate young children, especially boys, into the LGBTQA lifestyle.' Similarly, an organized group in Loudoun County, Virginia, protested the addition of diverse children's and young adult books addressing LGBTQIA+ themes and characters to classroom libraries, claiming that the books advance a 'political agenda' endorsed by the LGBTQIA+ community."
Harry Potter is on it too!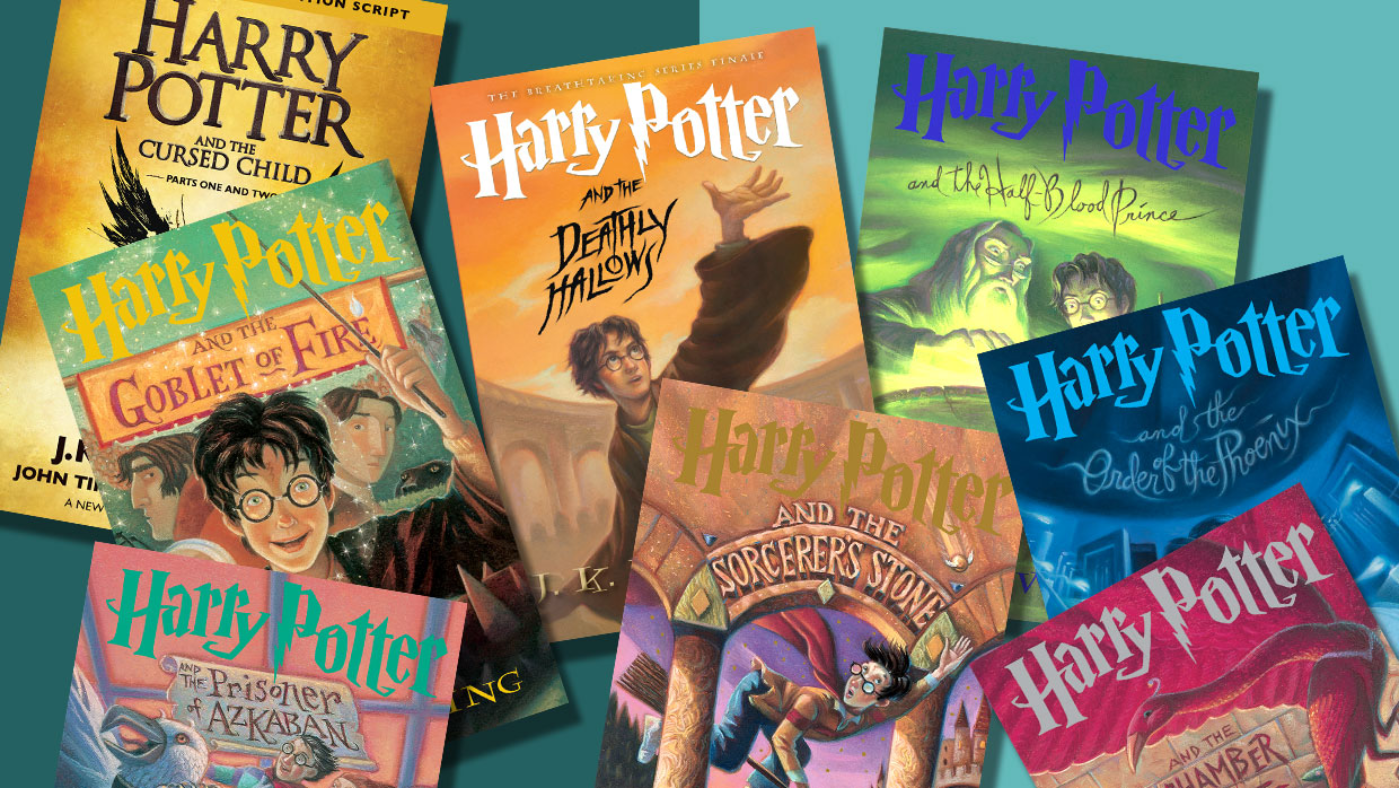 George by Alex Gino is the most challenged book on the list. This book is a children's novel about Melissa, a middle school transgender girl who is unable to be herself to the rest of the world. Another book titled And Tango Makes Three found itself at number 10. This illustrated book for young children tells the story of two male penguins who adopt a chick.
Joining these two are two of the biggest names in literature. Margaret Atwood's The Handmaid's Tale is at number 7 on the list. The other big name is probably the biggest. JK Rowling's Harry Potter series features at number 9 on the list. People's reasons? They claim it contains 'actual curses and spells'. Sure, they do.
Read: THE MASONS SECRET EMPIRE- CIRCUS OF BOOKS
Here are all the books on the list 
1) George by Alex Gino
Reason: People challenged, banned, restricted, and hid the book to avoid attracting controversy. The book's LGBTQ+ content and trans characters worried people. People in support of banning it said schools and libraries should not 'put books in a child's hand that require discussion'. Another reason was that the book conflicts with a religious viewpoint and doesn't respect 'traditional family structure'.
2) Beyond Magenta: Transgender Teens Speak Out by Susan Kuklin
Reasons: challenged for LGBTQIA+ content, for "its effect on any young people who would read it". Moreover, they said it was sexually explicit and biased.
3) A Day in the Life of Marlon Bundo by Jill Twiss, illustrated by EG Keller
Reasons: Challenged and vandalized for LGBTQIA+ content and political viewpoints. Furthermore, there were concerns that it is "designed to pollute the morals of its readers," and for not including a content warning.
4) Sex is a Funny Word by Cory Silverberg, illustrated by Fiona Smyth
Reasons: People challenged, banned, and relocated it for LGBT+ content. Moreover, there were also complaints regarding the discussion of gender identity and sex education. Also, people stated that the title and illustrations were 'inappropriate'.
5) Prince & Knight by Daniel Haack, illustrated by Stevie Lewis
Reasons: Challenged and restricted by the censors for featuring a gay marriage and LGBTQIA+ content. In addition, it was called 'a deliberate attempt to indoctrinate young children' and could cause confusion, curiosity, and gender dysphoria.
6) I Am Jazz by Jessica Herthel and Jazz Jennings, illustrated by Shelagh McNicholas
Reasons: Challenged and relocated for LGBTQIA+ content, for a transgender character. Also, for confronting a topic that is "sensitive, controversial, and politically charged".
7) The Handmaid's Tale by Margaret Atwood
Reasons: People banned and challenged the book for profanity and for 'vulgarity and sexual overtones'.
8) Drama, written and illustrated by Raina Telgemeier
Reasons: Challenged for LGBTQIA+ content and for concerns that it goes against "family values/morals"
9) Harry Potter series by JK Rowling
Reasons: People thought it contained actual witchcraft and spells. They also complained some characters use 'nefarious means' to attain goals.
10) And Tango Makes Three by Peter Parnell and Justin Richardson, illustrated by Henry Cole
Reasons: People complained about same-sex penguin parents.
Next Read:  THESE LGBTQ BOOKS ARE THE MOST ANTICIPATED OF 2020