Chick-fil-A finally backs down!
Another victory for the LGBT+ community! Are you ready for some good news today? Well, after many non-violent protests and condoning this popular US food franchise, it has finally done what we asked for. This is exactly what the LGBT+ community wanted from the beloved Chick-fil-A. Or is it?
If you have been following the battle between Chick-fil-A and the LGBT+ community, you know that Chick-fil-A saw defeat repeatedly. They tried to open new branches in the UK and had to be shut down due to the backlash they received. On Monday, they announced that they will no longer be donating to anti-LGBT+ groups. And this includes the Salvation Army and the Fellowship of Christian Athletes (FCA).
No More Donations
The Franchise finally announced that they will stop donating to anti-LGBT+ groups. Pink News reported that Chick-fil-A funded groups like "the Marriage and Family Foundation, Family Research Council, Exodus International and Focus on the Family." And now they have agreed to stop donating money to them and instead channel it in a different direction.
They have decided to fund groups that help aid against homelessness, education, and hunger. And they will choose one group in every area.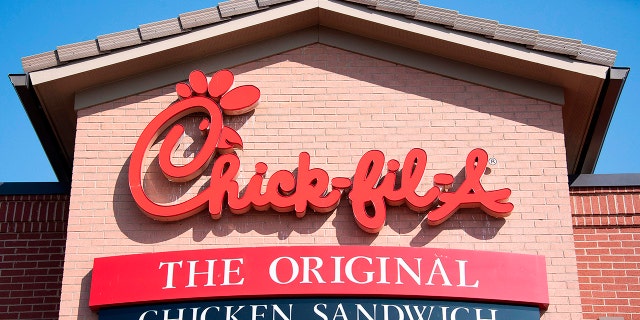 This is the revamping Chick-fil-A genuinely needed. Chick-fil-A has always produced great food and still induces nostalgia for many Americans. So when Chick-fil-A faced heat from the LGBT+ community and their allies, people simply wanted them to do better. Even though the owner of Chick-fil-A has stated that he is against homosexual marriages, knowing that some amount of money is going towards a good cause helps.
According to Bisnow, Tim Tassopoulous, the President and Chief Operating Officer of Chick-fil-A said,
There's no question we know that, as we go into new markets, we need to be clear about who we are,"
Chick-fil-A was in question for their support and stance about diversity and inclusivity. With an owner who is clearly homophobic, the franchise was quickly in murky waters. And finally, Chick-fil-A has taken to clear the air and make the necessary changes.
Tassopoulous also added that "There are lots of articles and newscasts about Chick-fil-A, and we thought we needed to be clear about our message."
What Next?
So here is the plan that has been laid out for the year ahead according to Pink News. Starting from 2020, the franchise will donate to the Junior Achievement USA. The Junior Achievement USA supports education. They also aim to donate to a well-known group that fights homelessness. The Covenant House International.
Apart from that, they also stated that they would donate $25,000 to a food bank every time they open up a new branch in a town or a city.
Also, Chick-fil-A will now focus on annual grants to organisations. Every year, these grants will be reviewed. Although, this new declaration does not rule out the "possibility of donating to faith-based charities in the future" Pink News said. This only means that they will definitely not fund any LGBT+ groups.
Why This Is A Big Deal
Funding anti-LGBT+ groups is a pretty big deal. It is a lot of money that goes towards discrimination and unacceptance of LGBT+ individuals. We all know of the things that anti-LGBT+ groups preach. So when they are funded, they have more power and better agency to put down the community.
According to CNN Business, "the Chick-fil-A Foundation donated $1.65 million to the FCA and $115,000 to The Salvation Army" in 2018 alone. The company revealed this information on Monday while officially announcing that they will not donate to anti-LGBT+ groups.
"marriage is exclusively the union of one man and one woman."
"We're saddened to learn that a corporate partner has felt it necessary to divert funding to other hunger, education and homelessness organizations — areas in which the Salvation Army, as the largest social services provider in the world, is already fully committed,"
Floating Promises
Tim Tassopoulos declared that they will not be funding anti-LGBT+ groups, but here is the catch. "No organization will be excluded from future consideration — faith-based or non-faith-based,". This provides the franchise with the leeway to donate to foundations that might hold anti-LGBT+ views if not now, at least in the future.
So is this really a win? Let us know what you think.
Read Next: CHICK-FIL-A MAKES UNAPPRECIATED SPLASHES, COMMUNITY CALLS THEM OUT
https://edition.cnn.com/2019/11/18/business/chick-fil-a-lgbtq-donations/index.html
https://www.bbc.com/news/business-50466038
https://www.pinknews.co.uk/2019/11/18/chick-fil-a-ended-donations-anti-lgbt-charities-marriage-family-foundation-dan-cathy/