Christmas Cheer and LGBTQ+ Pride, All Neatly Wrapped into this Christmas Movie
Netflix has come up with back to back LGBT+ inclusive TV series and movies. And they set benchmarks that are probably unsurpassable. The recent statistics have shown that there is over 10 percent of LGBTQ+ representation on mainstream media. And Netflix has to be one of the biggest contributors to the same.
With shows like One Day At A Time, Atypical, Riverdale, Lucifer, Pose, Queer Eye, Grace, and Frankie, Netflix has tapped into almost every genre. And we have no complaints. And now that there's a new movie that spreads the Christmas cheer and some more.
The new movie that we are creating such a hype about is called Let it Snow.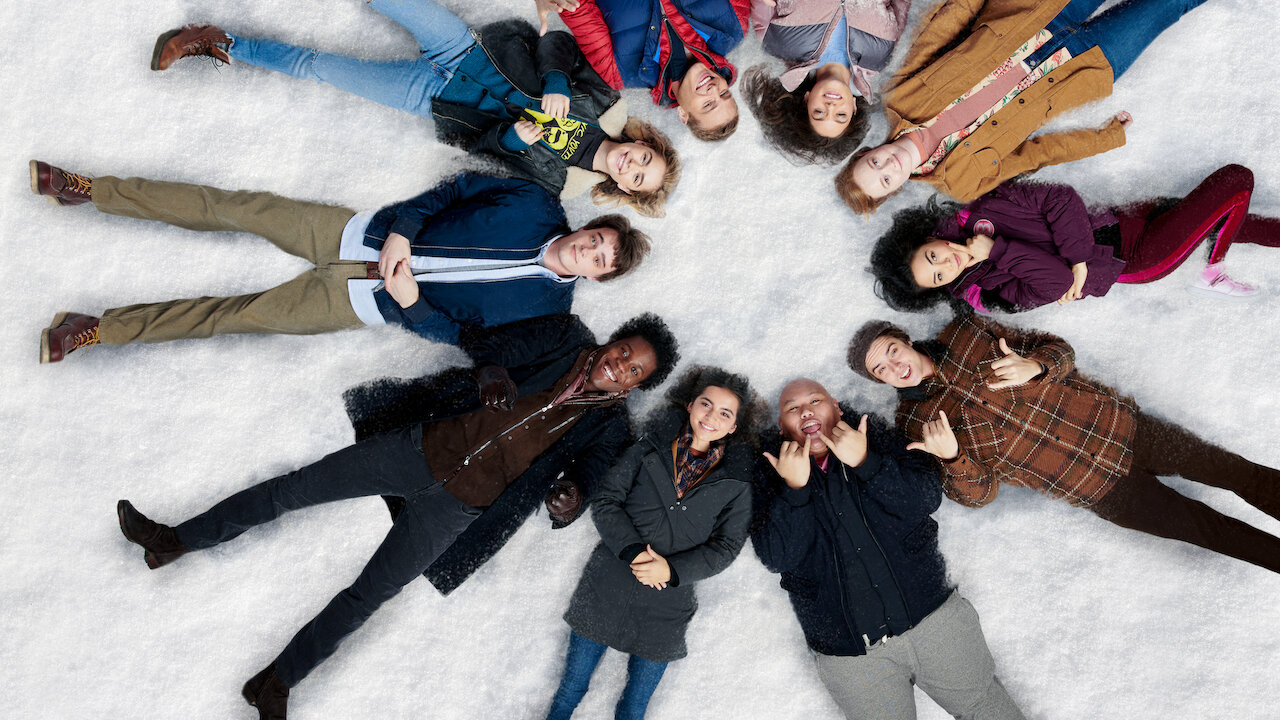 Christmas Movies
Yes, yes, we acknowledge that it is only November and we are probably excited way too early. But come on, it's Christmas! We just got done with pumpkins, autumn leaves, and Halloween. We honestly are just looking for a long vacation and unwinding with our loved ones. So when Netflix tells us that they have something arriving during the season to be jolly, we are going to be jolly.
Now that you are on board with getting excited about movies during Christmas, let's shovel into the holiday spirited queer movie!
Let It Snow
(Is it just me or is "Let it Go" already playing in your head?)
Let It Snow is a movie with parallel stories of teens that portrays stories of sweet love and friendship. All the stories unfold during Christmas Eve. (Uh doy!)
Christmas movies have rarely presented queer characters, and queer romance is just further away. So when we were told that Let It Snow has a love story between two teen girls, we were obviously jumping with queer joy! Like most Christmas movies that celebrate love, happiness, relationships, and family, this one too will warm your heart like home during Christmas.
According to Junkee, the movie is based on Let It Snow: Three Holiday Romance. This is a 2008 anthology of young adult stories. And the Netflix film decided to keep the original anthology-style nature. And follow it up with the interconnected stories of a bunch of teens who all find love at Christmas. Is your mug of hot chocolate with marshmallows ready? Are you in your pajamas already? Is your Christmas movie marathon set? We sure hope so!
Here is the official trailer by Netflix:
Who and Who Else
Spoiler Alert! Actually, not too much. The queer story revolves around Liv Hewson cast as Dorrie, a waitress at Waffle Town and a big-time Harry Potter fan once shares the night of her life with Kerry. Meeting and knowing Kerry was one of her most magical nights. So when Kerry and her friends wind up at the Waffle Town on Christmas Eve, Dorrie is set to retune the moments they shared. She wonders how to rekindle what they had that night. And a great twist in the tale is Kerry's icy personality that Dorrie has to crack. Especially since her veneer only gets cold and icy around her friends.
We know Live Hewson from Santa Clarita Diet, and Bombshell. Along with the queer couple that we all will obviously adore seeing on screen, there are a bunch more actors in the movie. According to Junkee, the list includes "Chilling Adventures of Sabrina's Kiernan Shipka, Spider-Man: Into the Spider-Verse's Shameik Moore, and Spider-Man: Homecoming star Jacob Batalon."
To add to that, the movie also has the stars Isabela Merced, Shameik Moore, Odeya Rush, Kiernan Shipka, Mitchell Hope, and Joan Cusack. So the cast is pretty loaded!
If you are ready to make a list of the best Christmas movies to watch, maybe this one can be added to the list. Something new and something old, give your Christmas a little tweak. And finally, some more good news.
The movie is up on Netflix and was released on the 8th of November.
Christmas or not, we will always appreciate some good queer romance, and with this one, we are sure to hit the right feels. Remember, it's never too early for Christmas!
Read Next: Top Transgender Movies to watch on Netflix, Amazon Prime and YouTube
https://www.advocate.com/film/2019/11/11/netflixs-let-it-snow-brings-queer-romance-christmas-movie
https://junkee.com/let-it-snow-netflix/229036