The Masons Secret Empire- Circus Of Books
Karen and Barry Mason are your ordinary straight couple living a simple life in America. But what you don't see is their secret empire. The Jewish straight couple kept their second life hidden from their children even. What was their big secret? Karen and berry started a gay porn shop named Circus Of Books. It made a huge difference to their lives.
How it all started
Karen worked as a journalist back in the day. Whereas, Barry worked as a special effects engineer for films like Star Trek and 2001 Space Odyssey. The ordinary working couple met at a Jewish singles night. They bore three children and from there it was all up hill for the Masons.
But before the climb, the Masons experienced some financial crisis. That is when Karen struck an idea. She read an advertisement on the LA Times which said they were looking for distributors for a straight porn magazine. They decided to give Hustler a try. The couple became an immediate success. They distributed over 5000 magazines from their car. The producer of the magazine, Larry Flynt gave them a few gay porn magazines that were not moving. The Masons distributed those too.
As they continued doing so, they decided to take over a struggling gay porn shop in 1982. The shop was called Book circus which they renamed as Circus of Books. This establishment became famous and became a refuge for the local LGBTQ community. As their business was a secret from their kids, they were asked not to touch any products in the shop. They were also asked not to tell any of their friends the shops name.
"We didn't want them to know what we did at all. 'We don't talk about the family business – we own a book store, and that's what we tell people,'" says Karen.
There is no secret in the family.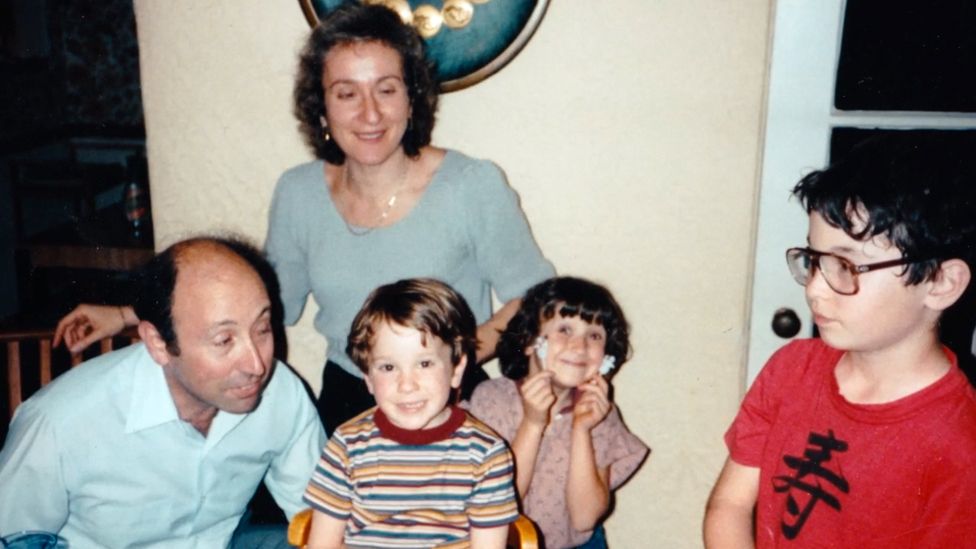 It is not easy to keep something from the family. Eventually, the kids started to figure out what the book shop really was.
Firstly, the oldest child Micah found a porn tape in Karen's car. At the age of 14, Rachel's friends informed her about the reality of the shop her parents owned. She was shocked to find out that her parents were opposites of what she thought they were. She always had the idea that her family had a regular business. Her dad was laid back and easy going and her mother was moralistic and religious.
"The thought that they of all people were doing anything countercultural was the opposite of who my parents really were, to me," Rachel says.
The kids later turned out queer and kept it from their parents. But later they eventually came out to them. Karen and Barry joined an organization called Parents and Friends of Lesbians and Gays. They wanted a better understatement of their children's situations. That led them to eventually accept their children as queer.
What begins as a success sometimes leads downhill.
The Circus of Books was running successfully under the Mason Management. Hence, they decide to open up a new branch. They opened a branch in the Silverlake area of the city. The Masons also decide to produce gay porn videos starring Jeff Stryker along with the existing business. This could have been the reason for the downfall.
At the time President Ronald Regan had opposed pornography. He called it "a form of pollution". Attorney General, Edwin Meese, was asked to investigate the porn industry. At the same time, new prosecutions tactics were being implemented. This could start to affect the Masons' business.
After sometime, the Masons decided to distribute only to people they knew. Just to be on the safer side. But mistakes tend to take place. One day, they got an order for videos to be posted to "Joe's video store". The staff did the same and entered the information in the database and shipped it out. It turns out that the customer was an FBI agent.
After this incident, the store was raided. Barry was sentenced to 5 years imprisonment for transporting illegal material across state lines. He pleaded guilty and did not have to serve time in prison.
As the online porn business started to flourish. The Masons Circus of Book had to eventually shut down.
The AIDS crisis sets in.
In 1980, when the AIDS crisis hit the country, Karen and Barry played their part. As active supporters of the gay community, they had many LGBTQ  employers. And many of them were HIV positive. Karen offered the staff to work when they were feeling well enough.
She said: "I let them come to work and paid them cash, which was illegal, but there was no reason that they should lose who they were"
The Masons have been through us and down. Netflix is releasing a documentary in 2020 named Circus Of Books. That is something to look forward to. So let's wait and see how that turns out.
https://www.pinknews.co.uk/2019/12/11/porn-empire-gay-1980s-straight-couple-los-angeles-jewish-karen-barry-mason-circus-books-documentary-netflix/

https://www.bbc.com/news/stories-50662998
Next read: The Happy Family Of Out Gay Actor Matt Bomer