Coachella 2020 Creates Controversies Around LGBTQ Artists
The Coachella Valley Music and Arts Festival announces its 2020 lineups of artists. And it has already started to create controversies over its treatments towards LGBTQ artists. Not to mention even the female artists.
The festival is a music festival that lines up for three days a week and two weekends. It is the largest music festival of the decade. The festival is highly expensive but also a very sought experience. It lines up many famous artists. And this time there are a lot of LGBTQ performers that are in the lineup.
Coachella Lineup for 2020.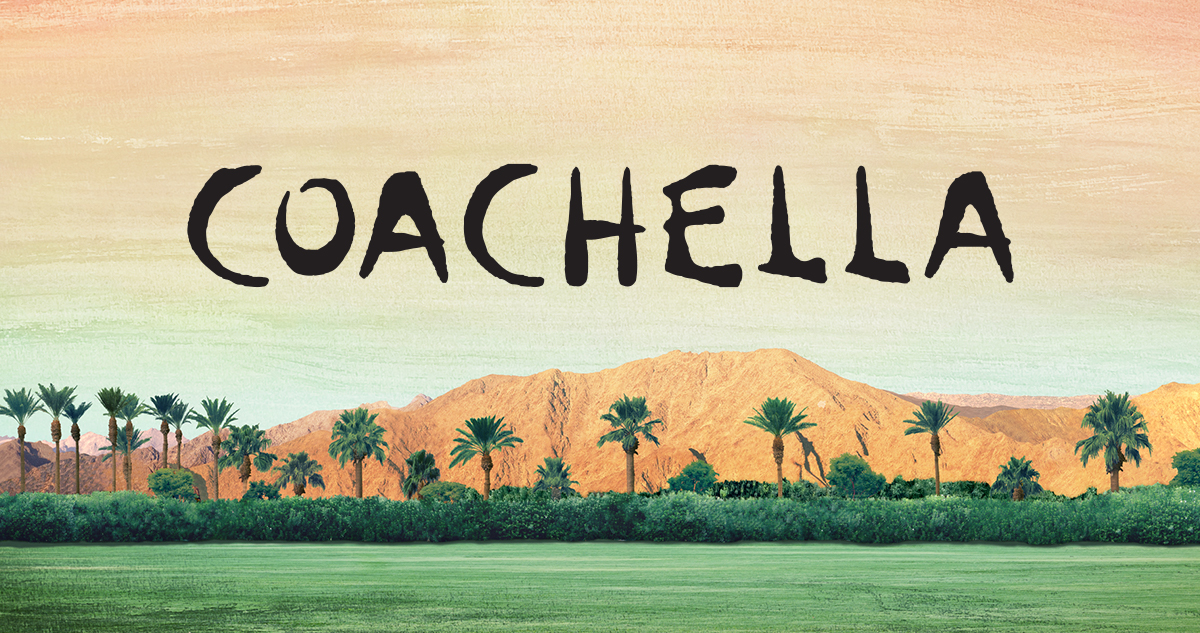 Every year the Coachella brings together artists to person for millions of fans at a remote location. People come from all over the world to attend this music and arts festival. Every year the artists are different and their line up is revealed a month in advance. And this year we a wide range of LGBTQ artists. Performers like Frank Ocean who is believed to be the first gay man headliner in the festival's history. While others include Rage Against the Machine and hip-hop ringmaster Travis Scott. They are the headliners of the event while the following artists include Lil' Nas X, Kim Petras, Orville Peck, Pabllo Vittar, and Kevin Abstract as the lead man of BROCKHAMPTON.
Coachella has only four female headliners for the last 20 years. Three of them include Lady Gaga, Beyoncé and Ariana Grande. This is another controversy that surrounds the festival. Fans are criticizing that the women are being undervalued.
Festival lineups are organized in the order of importance and acclaim. Usually, the lesser-known artist is lined up at the bottom of the list of lineups. According to this, eighteen male artists are lined up to perform before the highly acclaimed pop start from the past ten years, Carly Rae Jepsen.
Zach Schonfeld noted on Twitter: "Carly Rae Jepsen is in smaller font size than King Gizzard & the Lizard Wizard on the Coachella lineup."
What do fans have to say about the lineup?
While some are excited about the lineup others are hurt as to why their favorite artist is not included in the list of headliners. A performer, for example, Lana Del Ray, has been a major figure in the culture since her debut album in 2012. And has released the best albums of 2019. It can be assumed that she has the cultural and artistic status of a headliner. Having said so she had been billed below Ocean, who is also an important musical icon in his own way. But he has not released an album since 2016.
Her fans are particularly appaled with Lana Del Rey not being billed as a headliner.
As Billboard writer Chris Payne simply put, "How is Lana Del Rey not a Coachella headliner at this point?"
There have been many tweets that surround this particular controversy. In addition to this, others have criticized the treatment of LGBTQ artists like Kim Petras. She had been billed fourth in the line of the poster names. Other gay icons include Jepsen and Charli XCX were also lined similarly.
Some fans have just celebrated the inclusion of their LGBTQ performers. Lil Nas X, Girl in Red, and Conan Gray are amongst the few queer artists who are billed for the event.
Coachella believed to be owned by a homophobic.
The festival that is dated to be held in April is already sold out for its first week and has given access to the public for presale tickets of the event. The event collects millions of dollars every year.
Apart from the extraordinary event, Coachella is known for being owned by the billionaire who is said to be homophobic. Philip Anschutz bought a large stake of the festival in 2001 and holds it under his corporation AEG. AEG is a supporter of anti-LGBTQ cause and owner of anti-LGBTQ publications.
It is said that between 2010 and 2013, the Anschutz Foundation deposited around $190,0000 to Alliance Defending Freedom, The National Christian Foundation and Family Research Council. All these organizations work against LGBTQ rights like same-sex marriages and adoption.
Anschutz comments saying that the news is fake. And that he would never knowingly donate to Anti-LGBTQ organizations. But he never denied making these donations. In the efforts to cover up these controversies, he donated one million dollars to the Elton John Foundation just to offer proof that he is not homophobic.
"I support the rights of all people and oppose discrimination and intolerance against the LGBTQ community. I see this as a matter of basic human rights," Anschutz said at the time of his donation.
In addition co-founder Paul Tollett clarifies that he is in full control of the festivities and oversees and consults with the billionaire. He says, "He's given hundreds of millions to charity and made some mistakes, and he's addressed it. He made a very strong statement about his beliefs and people's rights to their sexuality….I've seen it here at AEG: He's good to all of us. There's no discrimination."
Next read: The Rainbow Cards Project Has Our Heart This New Year!
https://www.lgbtqnation.com/2020/01/coachella-2020s-several-artists-excites-disappoints-others/

https://www.insider.com/coachella-all-male-headliners-sexist-homophobic-lineup-reactions-2020-1