Everything We Know About Orlando Shooting
A gun attack at a popular LGBT club in Orlando, Florida, early Sunday morning has been described as a "domestic terror incident," with at least 49 dead, including the gunman and 53 injured, officials said, making it the worst mass shooting in U.S. history and the deadliest terror attack on U.S. soil after the 9/11 tragedy.
Yesterday in a press conference, police identified the gunman as Omar Mateen, 29, a US citizen from Port St Lucie, whose family hailed from Afghanistan. According to law enforcement officials, Mateen declared his allegiance to ISIS leader Abu Bakr al-Baghdadi in a 911 call placed at the time of the shooting. ISIS has already claimed the responsibility for the atrocious massacre at Pulse club, as the Islamic State-linked Arabic news agency A'amaq has revealed.
ISIS supporters have cheered the massacre online, while calling for more attacks in the West. "The state is the remedy for this filth," one Twitter user said, referring to Islamic State. Another account proclaimed "God bless the martyr."
Many Muslim groups swiftly rebuked the attack.
"We condemn this monstrous attack and offer our heartfelt condolences to the families and loved ones of all those killed or injured," Rasha Mubarak, Orlando regional coordinator for the Council on American-Islamic Relations, said in a statement. "The Muslim community joins our fellow Americans in repudiating anyone or any group that would claim to justify or excuse such an appalling act of violence."
Speaking at the White House, Obama said:
Today as Americans we grieve the brutal murder, horrific massacre of dozens of innocent people. We pray for their families who are grasping for answers.

We stand with the people of Orlando who have endured a terrible attack on their city. Although it's still early in the investigation, we know enough to say that this was an act of terror and an act of hate. And as Americans we are united in grief, in outrage, and in resolve to defend our people.
President Obama added that the massacre is "a further reminder of how easy it is for someone to get their hands on a weapon that lets them shoot people in a school or in a house of worship or a movie theatre or in a nightclub."
What we know about Omar Mateen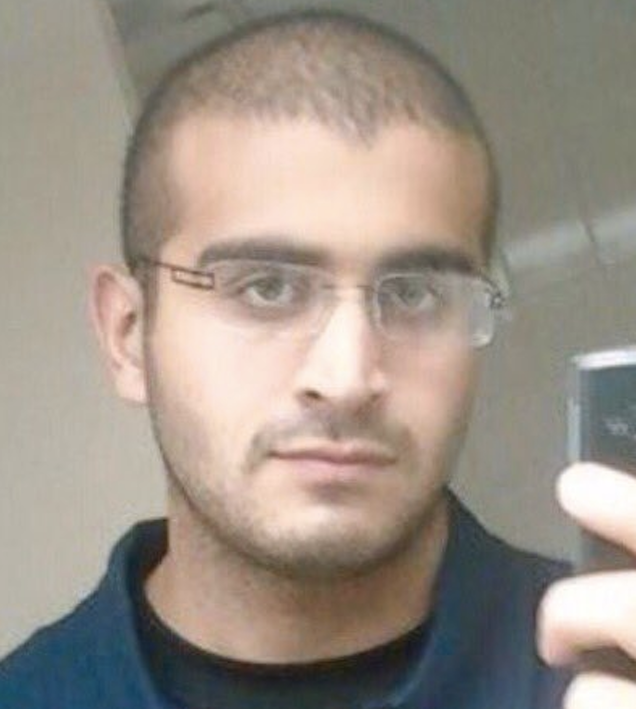 According to several reports, Mateen was on FBI radars for several years. An FBI spokesperson said that Mateen was investigated by the FBI twice in 2013 for alleged comments he made about terrorism, and once in 2014 after being linked to an American suicide bomber. In both instances, the FBI found no sufficient evidence to continue with their investigations. Mateen was not under investigation or surveillance when he committed the massacre.
Mateen had security and firearm licenses and his weapons were legally purchased within the past week.
He was killed in an exchange of fire with 11 police officers, after taking hostages at the club. One of the police officers engaging the suspect was shot in the head with a bullet but was protected by his kevlar helmet.
In an interview with NBC News, Mateen's father said that he believes his son was motivated to commit a massacre after he witnessed two men kissing while he was in Miami.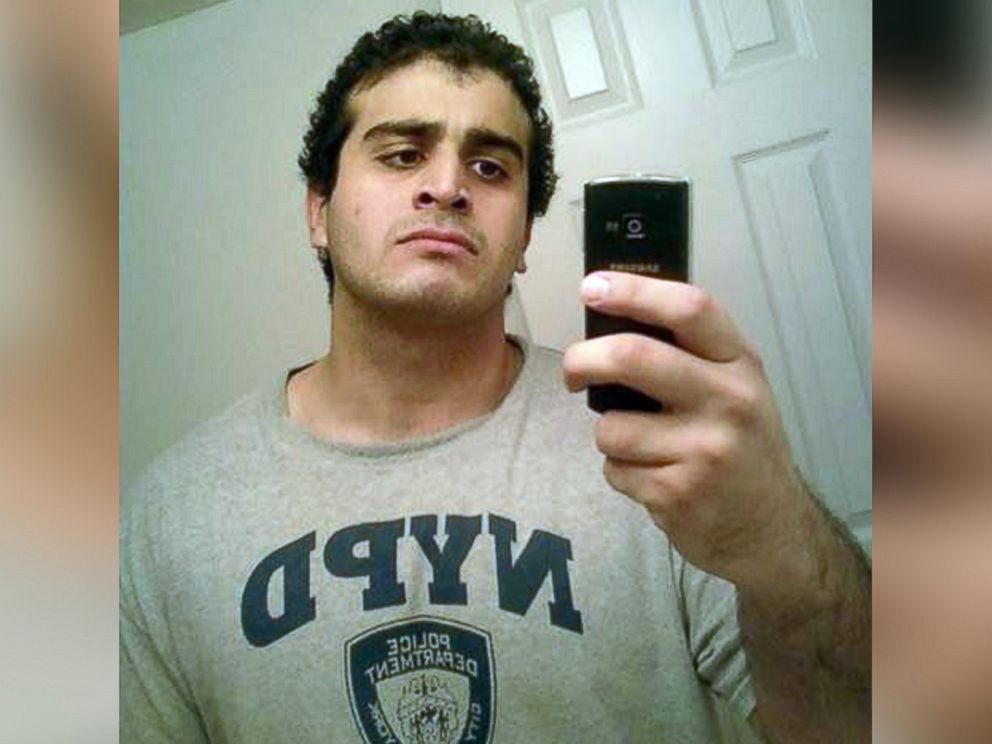 "We were in Downtown Miami, Bayside, people were playing music," the gunman's father Mir Seddique said. "And he saw two men kissing each other in front of his wife and kid and he got very angry. They were kissing each other and touching each other and he said, 'Look at that. In front of my son they are doing that.' And then we were in the men's bathroom and men were kissing each other.'"
"We are apologising for the whole incident. We weren't aware of any action he is taking, we are in shock like the whole country. This had nothing to do with religion," Siddique said.
It is interesting to note that the father, himself has a very curious background. Apparently, the elder Mateen once hosted a political talk show, and also, according to a number of videos posted on Facebook, claims to be the current president of Afghanistan.
From an interview with The Washington Post:
Seddique Mateen, who has been referred to as Mir Seddique in early news reports, hosted the "Durand Jirga Show" on a channel called Payam-e-Afghan, which broadcasts from California. In it, the elder Mateen speaks in the Dari language on a variety of political subjects…

In one video, Mateen expresses gratitude toward the Afghan Taliban, while denouncing the Pakistani government.

"Our brothers in Waziristan, our warrior brothers in [the] Taliban movement and national Afghan Taliban are rising up," he said. "Inshallah the Durand Line issue will be solved soon."
The Washington Post spoke with the ex-wife of Mateen, who said he was "not a stable person".
"He beat me. He would just come home and start beating me up because the laundry wasn't finished or something like that," the ex-wife, who was granted anonymity, told the paper.
She said they met online and married in March of 2009, when she moved to Florida to live with him in a two-bedroom Fort Pierce condo owned by Mateen's family.
They were only married for a few months, before she told her parents about the abuse and divorced Mateen. Their divorce was reportedly finalised in 2011.
Man arrested with rifles and explosives en route LA Pride Parade
Just hours after Mateen opened fire in Pulse nightclub, a man, armed with assault rifles and possible explosives, was arrested by Santa Monica Police.
James Howell, 20, was detained with a car full of weapons, ammunition and powder for explosives, according to police who said he had no apparent connection to the carnage in Orlando.
Responding to a call about a prowler early Sunday morning, the police encountered Howell, in a white Acura sedan with Indiana plates. A subsequent search of the vehicle revealed assault rifles, ammunition, and tannerite, an explosive used in target practice and sometimes pipe bombs, the LA Times reports.
Clark County court records in Indiana show that James Howell was charged in October with pointing a firearm at someone and with intimidation. He made a deal with prosecutors to plead guilty only to the misdemeanor intimidation charge.
In April, he was given one-year prison sentence that the judge suspended in favor of strict probation. His probation agreement said that he had to forfeit any weapons that he had.
US politicians react to the mass shooting
Politicians were quick to offer their somber support for people in Orlando.
Presumptive Democratic nominee Hillary Clinton personally took to Twitter to weigh in on the "devastating news" from Florida early Sunday morning.
After more information of the shooting came out, Clinton issued another statement some hours later, declaring the murders "an act of terror" and "also an act of hate."
"To the LGBT community: please know that you have millions of allies across our country. I am one of them. We will keep fighting for your right to live freely, openly and without fear. Hate has absolutely no place in America," she said.
She concluded her statement with a call for stricter gun control reforms, saying the incident "reminds us once more that weapons of war have no place on our streets."
Donald Trump, on the other hand, who is one of the two people most likely to become the next president of America, spent the day propagating unverified information and using innocent victims' deaths as a chance to pat himself on the back.
He took a brief moment to comment on the the "really bad shooting" and acknowledge the tragedy, and then quickly gave way to Trump talking about real issues – himself and how right he was.
The controversial Republican presidential candidate also urged President Obama to resign in a statement because he did not say the words "radical Islam" during his speech to the American nation.
Because our leaders are weak, I said this was going to happen – and it is only going to get worse. I am trying to save lives and prevent the next terrorist attack. We can't afford to be politically correct anymore."
The world responds to the massacre
At the opening of Sunday night's 2016 Tony Awards, host James Corden opened the ceremony with a message to those affected by the deadliest mass shooting in US history. He expressed solidarity with the victims and their families, saying, "You are not alone."
"Our hearts go out to all of those affected by this atrocity," he said. "All we can say is you're not on your own right now. Your tragedy is our tragedy. Hate will never win. Together we have to make sure of that. Tonight's show stands as a symbol and a celebration of that principle."
Many Britons shared messages of support on social media and urged America to 'stay strong', evoking the spirit of defiance seen following the 7/7 London bombings in 2005.
The Queen, who recently celebrated her official 90th birthday this weekend, sent a message of solidarity to President Barack Obama. The message, released by Buckingham Palace, said: 'Prince Philip and I have been shocked by the events in Orlando. Our thoughts and prayers are with all those who have been affected.'
Turkish pro-government newspaper, known for its support of militant Islamist organisations including al-Qaeda, as published a homophobic headline calling victims of the  Orlando shooting "perverted homosexuals."
The newspaper, which has links to president Recep Tayyip Erdogan, has broke the news about America's worst worst ever mass shooting with the headline: "Death toll rises to 50 in bar where perverted homosexuals go!"
French President Francois Hollande: "I condemn with horror the slaughter that killed at least 50 in Florida. I express the full support of France to the American people."
President Ashraf Ghani of Afghanistan, where the parents of the alleged shooter were born, condemned the attack as well:
President of India, Pranab Mukherjee condemned the deadly Orlando attack against the innocents. In a message, the President said, "India stand by the people of America in their moment of grief and mourning."
Prime Minister Narendra Modi of India, condemned the attack and expressed his shock through Twitter:
"No innocent man, woman or child should ever feel afraid of being shot or killed for being who they are in a progressive and democratic society," said the Pakistani Prime Minister Nawaz Sharif. "This is against every principle of pluralism, tolerance and humanity that we have been striving for. This does not represent the will of a vast majority of Muslims."
Canadian Prime Minister Justin Trudeau offered on Facebook his "condolences and prayers to the families and friends of those lost today, and wish a full recovery to all those injured. We stand in solidarity with Orlando and the LGBTQ2 community."
Australian Prime Minister Malcolm Turnbull released the following statement:
All Australians today convey our deepest sympathy and condolences to the families of those who have been killed or injured in the shooting in Orlando, Florida overnight.

An attack like this is not simply an assault on the people that have been killed and injured, it's an assault on every one of us. It's an assault on freedom — as President Obama described it — an act of terror and an act of hate.

Australians are united with the people of the United States in defending our freedoms against the extremists who hate our free societies and seek to destroy it.