Fashion Icon Martin Margiela's Documentary Leaked On Pornhub
Just last week, Dazed reported that an upcoming documentary on the life of celebrated fashion icon Martin Margiela was leaked on Pornhub.
Pornhub has recently seen a dramatic increase in traffic. This is a result of the 'stay at home' measures that are in place in a lot of countries. People suddenly have a lot of time on their hands, somewhat literally. This has resulted in a nice business boom for the site. They've stepped up their philanthropic efforts, offering a free month of their Premium service for those in countries afflicted by the coronavirus epidemic. They have also made sizable donations of protective equipment to medical professionals in the hardest-hit areas.
Pornhub even released their first non-adult film, directed by former Hood By Air CEO Leilah Weiraub, titled  Shakedown, just last month. Shakedown is a dreamy, kaleidoscopic dive into the queer strip club scene of Los Angeles in the early 00s. However, the latest non-adult film released on Pornhub was not their own doing.
Pornhub and the documentary
After the documentary leaked on Pornhub, fans of the iconic fashion designer were thrilled. They felt that it was the perfect place for the documentary's release. This is the level of obsession that the designer's fans hold. The documentary is due to be released in the UK by distribution company Dogwoof this week. The documentary was directed by Reiner Holzemer. In the documentary, Martin talks about his inspirations, the importance of anonymity, and why he's not quite done with fashion. The documentary also explores the ways in which the designer changed the landscape of fashion in the past half-century.
Pornhub's brand director, Alex Klein talked about Shakedown and stated, "This film is part of a larger general commitment Pornhub has to supporting the arts."
He further stated, "We want to be seen as a platform that artists and creators can use".  Although all of this is in conjunction with the documentary leak, it was not leaked by the pornhub team.
How the Martin Margiela: In His Own Words documentary landed on Pornhub is currently under investigation. Here is the official trailer.
Who is Martin Margiela?
Martin Margiela was a Belgian fashion icon with numerous fans including celebrities like Kanye West and Raf Simons. The fashion icon was immensely famous around the world and had garnered quite the fan following. He memorably retired from fashion by quitting his own company, Maison Martin Margiela. He quit in 2009 at the peak of his success. His documentary, Martin Margiela: In His Own Words, got a screening at the Doc NYC film festival in early November. Although Maison Margiela continues to go from strength to strength since Martin's departure, there's still a hunger among fashion fans for morsels of info about its founder.
Here are some facts about the fashion icon
Martin Margiela was born in 1957, in the Belgian city of Genk. He studied fashion at the prestigious Royal Academy of Fine Arts Antwerp, between 1977 and 1980. The same famed institution has also spawned fashion design innovators such as Dries Van Noten, Raf Simons, Walter Van Beirendonck and many others.
Martin Margiela got his first taste of fashion when he was a kid and saw a TV show featuring influential designers Andre Courreges and Paco Rabanne.
He almost never gives interviews. In probably his only ever documented interview, from his post-graduation years, he talked about the above show. He stated, "As soon as I saw their designs I thought, 'How wonderful, people are doing the sort of thing I want to do.'"
Martin Margiela never fixated on the traditional notions of beauty. He adored women with big noses and also never shied away from presenting diverse and unconventional-looking models at his shows.
Martin Margiela worked as a design assistant to Jean Paul Gaultier in Paris, from 1985 to 1987.  He set up Maison Martin Margiela, in 1988, with the help of his mate and business partner Jenny Meirens.
Martin Margiela never indulged the media with any face-to-face or telephone interviews. He and his team have always responded as a group to journalists' questions.
Margiela's fame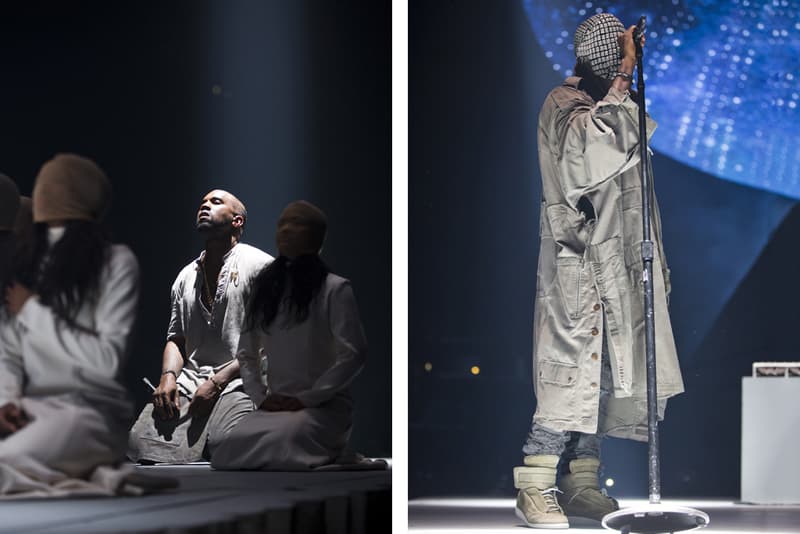 Martin Margiela and his anonymity led to many bizarre rumours. Some have claimed that he looked just like Jesus. Furthermore, others said that Margiela's genial in-house PR, named Patrick, was actually Martin himself.
Martin Margiela also took on the role of Creative Director of womenswear at revered French house Hermès in 1998. Though aging Hermès customers thought Martin's own work was way too weird, this collaboration was actually very successful.
Martin Margiela was a major source of inspiration to lots of other well-known designers. He was so inspiring to a young Raf Simons that he switched his career aspirations from being a furniture designer to pursuing fashion design, instead.
Martin Margiela also ranks Kanye West among his famous fans. The rapper/designer namechecked Margiela in his 2011 track Ni**as in Paris. Consequently, Margiela's company created stage-wear and masks for Kanye's 2013 Yeezus tour.
It is safe to say that the fashion icon's new documentary has several fans' attention. Such is the legend's influence.
Next Read: MOVIES THAT TELL US THE STORIES OF FASHION ICONS