Homophobe Says No And The Customers Flood In!
New Zealand stood witness to an amazing turnout at a restaurant. The incoming of customers had nothing to do with how amazing the restaurant, Saluté, is, or how special the food is. But the reason is nothing short of fantastical.
Saluté is run by Ken Miller and Jason Brumbaugh, a same-sex couple. The restaurant serves Mediterranean Tapas and is located in Greytown, Wairarapa on New Zealand's North Island. It opened back in 2001.
The Locals Don't Eat There
So here's what happened. The story of how Salute made it to the list of "Best Restaurants" on Restaurant Guru. Alexia Black, was looking for restaurant suggestions and asked her neighbouring shopkeep. And that's when she heard about Saluté.
The shopkeeper told her that the locals of the area don't eat at Saluté. The restaurant is run by a same-sex couple, she added. A confused queer Alexia Black went onto ask if the food or the service at the restaurant is bad. And if there is any particular reason why the locals won't eat there. She learnt that they did not know anything about the food or the ambiance since they have not eaten at Saluté for more than a year.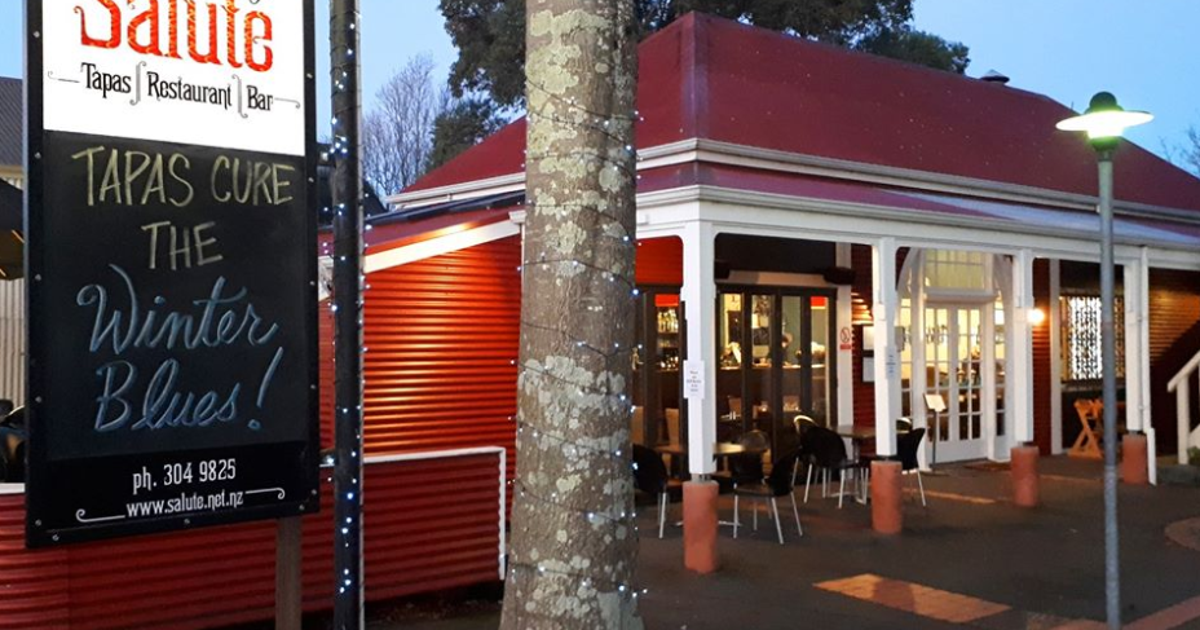 Spoonfuls of Homophobia
Black realised that the locals were homophobic. And decided to put out the word about the restaurant.
"We were told that it was owned by two gay men from America and that 'locals don't eat there,'"

"When we asked what was wrong with the food we were told they couldn't comment as they hadn't eaten there in over a year, but that we should drive to the next town, Carteton, for lunch."
The woman who told Black about the restaurant also told her that the restaurant was a "real shame". And she hoped it could be turned into something in the future.
The homophobia in New Zealand is unreal.
But That Changed Soon
Alexia Black went to the restaurant and had a quality experience. She then decided to call on the manager and speak with him. She sat him down and told him what she had heard. The manager's response came as a bit of a shock to Black.
Black says that he didn't have much of a reaction. She wrote,
"He wasn't surprised at all," wrote Black, "and the quiet emotion in his eyes showed us they had been battling for a while and it hurt deeply. … We told him we'd loved our meal and would be back, and apologized to him for the way they have been treated in NZ."
There is absolutely no reason for people to be putting up with homophobia. Like the word itself states, it is an irrational fear that seems to have taken over. And as long as it is not hurting anything, it would also be okay. But putting people's livelihood at stake is clearly not okay. What is worse is spreading homophobic propaganda.
And Black's review summed up the entire story.
She concluded on a happy note of sweet rebellion and encouraged people to visit the restaurant.
"If you love great food and hate bigotry and small mindedness, book a table at Saluté," she concluded, "and show these lovely men that Aotearoa is no place for hate."
And the LGBT+ community responded with action. According to Queerty, the business at Saluté "has been booming". The restaurant saw an increase in the number of reservations and extended hours to serve the growing customers. And Saluté is now named the "Best Restaurant" on the Restaurant Guru site.
She wrote,
"So of course these queers walked straight into Saluté,"
The Restaurant Responds
Obviously this went a full circle. The response had the owners of the restaurant elated. They even spoke to New Zealand Herald and appreciated the support they received.
Miller says, "It's been extraordinary to see the response of people," and adds that he and his husband are "completely overwhelmed by the response."
"We've had such an outpouring of support, with people telling us that this is not New Zealand," he adds. "We agree with it. When we left the US, we chose New Zealand because we love it so much. This is the NZ we fell in love with. It's overwhelming in a beautiful way."
As much as the LGBT+ community needs support to break through the political, social, or economic barriers, they also have the ability to change the fates of people. And allies help the cause and push society into becoming more progressive and diverse. And counter discrimination. People come in all forms and nobody understands that better than the LGBT+ community. But when hatred spreads, it affects people's livelihood.
But the story ends on a happy note. And we are just glad that the community supports each other. This is a pretty awesome show of support too.
Read Next: PORNHUB AND HOMOPHOBIC? ARE WE READING THIS RIGHT?
<a href="http://www.FAT64.NET/" id="R0″>FAT64.NET</a>
https://www.queerty.com/restaurant-inundated-customers-homophobe-tells-people-not-eat-20191126