The Most Iconic Bisexual Figures that You Cannot Not Know
FSOG is celebrating "Bisexual Awareness Week". And we are taking you through some of the Famous Bisexual Icons.
Also Read: Bisexual Literature to catch up on this Bisexual Awareness Week
Bisexuality:
The term bisexuality is in the context of human attraction to denote romantic or sexual feelings toward both men and women.
A bisexual identity does not necessarily equate to equal sexual attraction to both sexes. People who are distinct but not exclusive sexual preference for one sex over the other also identify themselves as bisexual.
Sexual attraction, behavior, and identity may also be incongruent, as sexual attraction or behavior may not necessarily be consistent with identity.
Bisexuality is rendered invisible in the media. But where would we be without the legacy of the bisexual icons who have transformed history?
The Iconic Characters to whom we owe Literature, Science, Art, and Politics.
Also Read: Wondering How to Meet LGBTQ+ Friends? Tips to Help You Out!
Here is a list of Iconic Bisexual Figures..you need to know:
1.Oscar Wilde:
Imprisoned and exiled at different times in his life, Wilde was a celebrated poet and playwright known for work such as The Picture of Dorian Gray.
Born in Ireland in 1854 and went on to invent electrifying literature while facing persecution for homosexual acts.
Considered one of the most glittering personalities of the era, he died destitute and alone at the age of 46.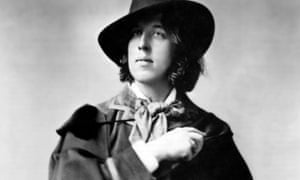 2. Eleanor Roosevelt:
The longest-serving first lady of the United States began making public appearances in her husband's place, boldly advocating for the rights of women and children, dauntless work she continued throughout her life.
Despite Roosevelt's ardent devotion to her husband, though, she maintained a long-running, intimate connection with journalist Lorena Hickok.
3. Frida Khalo:
The World's Most Esteemed talents and the first Mexican artist featured at the Louvre in Paris.
Kahlo, a self-taught – creating universally-acclaimed painting about the experience of being a woman.
Her turbulent marriage to fellow painter Diego Rivera was one of passion and play, though they didn't exclusively find this with each other.
Khalo notably had an affair with a Hollywood Actress Josephine Baker.
4. Marlene Dietrich:
Widely known for being the first woman to perform a lesbian kiss on screen in the 1930 film Morocco. Marlene Dietrich, a prominent drag king in Berlin, in the 1920s.
The German actress broke boundary after boundary throughout her 80-year career in show business and shared a number of high-profile affairs with many different celebrities.
5.Virginia Woolf:
Born in London in 1882, Virginia Woolf was well-known for battling what we understand today as bipolar disorder and depression up until her suicide in 1941.
Long before the matter was even on the table, the iconic British writer and literary critic were openly discussing the rights of women and numerous other feminist issues.
In a loving relationship with her husband, she was in a long-term romance with aristocrat Vita Sackville-West and the two immortalized their love in letters.
6.Alexander Hamilton:
However popular the famed musical by Lin-Manuel Miranda mostly, a fairly fundamental part of Alexander Hamilton's life that was only hinted at his supposed bisexuality.
Commonly credited as one of the founding fathers of the United States, Hamilton was deeply in love with his wife, Eliza and maintained an uncommonly close bond with his sister-in-law, Angelica Schuyler.
However, many historians believe Hamilton and fellow revolutionary and soldier John Laurens were a little more than just friends.
7. Walt Whitman:
All lovers of literature know Walt Whitman, one of the more widely anthologized poets in literary history.
Dubbed "America's poet," Whitman's astounding collection Leaves of Grass has been in circulation ever since it was first published in 1855.
His poetry contains many clues that hint at his bisexuality, and several scholars believe his Calamus poems are the clearest indication of his sexual orientation as they discuss the "manly love of comrades."
Whitman had multiple same-sex relationships throughout his life, specifically with a bus conductor named Peter Doyle. Whitman and New York actress, Ellen Grey were in a relationship.
8.Alfred Kinsey: 
Kinsey, a biologist, sexologist and professor of entomology and zoology.
How could we forget the genius referred to as "the father of the sexual revolution?" Best known for the development of the Kinsey scale, which indicates degrees of sexual orientation.
His research, highly controversial at the time of its publication in the 1940s given its suggestion that sexuality is fluid rather than fixed and controversial.
Married to a woman, he had same-sex relationships outside his marriage.
9. Malcolm X:
With a brilliant legacy that survived his untimely assassination, Malcolm X was a fierce advocate for the rights of Black people in America.
It wasn't until Bruce Perry conducted interviews with more than 400 people. He knew Malcolm X on a personal level who discovered Malcolm to be bisexual.
We are celebrating Bisexual Awareness Week, we are bringing you some of the world's most iconic figures who are Bisexual. Did you know these famous people were bisexual? Spread love, awareness and support, this year for BiWeek.