JVN's "Over the Top" is a Story that will have You Grabbing For Tissues
JVN is one of the cutest elements of Queer Eye. His amazing hair, killer personality and genuine love for his friends is something that everyone adores. And when Jonathan Van Ness his memoir would hit the shelves on September 24, 2019, it is a serious moment of elation.
Jonathan Van Ness shot to fame with the success of Funny or Die's parody series Gay of Thrones. We've seen his latest version on Queer Eye Season 4, where most episodes made us crave for warm blankets and boxes full of tissues.  And Jonathan has been a big source for those moments.
But let's get back to the memoir. Why is Jonathan Van Ness' new release such a big moment for all of us?
Do you remember this episode from Brooklyn Nine-Nine, when Rosa Diaz comes out and Captain Holt says something very important?
Everytime someone steps and says who they are, the world becomes a better and a more interesting place. And we agree.
The celebrity hairstylist took over a year to emotionally prepare himself for the launch of his book.
And if you are wondering why, let me assure you that the reasons are pretty intense. As a celebrity, it is not easy being open and vulnerable about everything happening in your personal life.
As people of the media, one can understand that there is a constant need from the fans to know everything there is to know about their favorite star. But when we are discussing sexual history, addiction, and the general sad bits of life, the lights on celebrity change instantly. The judgment and the justifications take away from the story.
In his memoir, "Over the Top" Van Ness spills the tea on his own life.
He discusses events that changed him. According to sources, Van Ness dabbles with the struggles of being an addict, a survivor of sexual abuse, and how it is to live with HIV.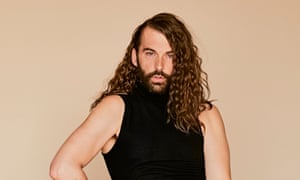 According to The New York Times, JVN has been seriously contemplating sharing his story with the world. He reported, "I've had nightmares every night for the past three months because I'm scared to be this vulnerable with people," And added that "It's hard for me to be as open as I want to be when there are certain things I haven't shared publicly. These are issues that need to be talked about."
In this day and age, we expect celebrities to be out there, fighting the battles of the community and speaking for the cause every opportunity they get. But we forget that they also probably have seen their share of miseries. JVN was brought up in Quincy, III where an older boy from his church abused him. He also says that he was bullied almost every day which made him feel like he was
"too fat, too femme, too loud and too unlovable."
JVN? Thinking this about himself? Does not sound right.
But this got me thinking, how many of us would like our bitter truths out in the world, printed and for everyone to see?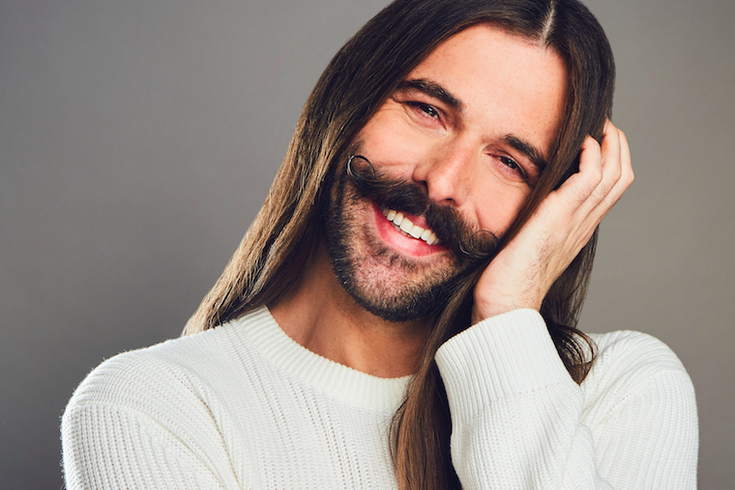 JVN's self-esteem took a shot after these incidents and he plummeted into sex and drug addiction.
According to the Times, He began consuming methamphetamine. This drug is a potent central nervous system stimulant which is dominantly used as a recreational drug. By the time JVN was 20, he had to undergo rehab twice. After that, he has not been using any strong drugs. And he also shared that he sometimes had to work as a sex worker on chat sites, because he felt too embarrassed to ask his mother for money.
Times also stated that he was diagnosed with HIV at the age of 25 when he collapsed while working with one of his clients. He said,
"That day was just as devastating as you would think it would be."
At the age of 25 when you are thriving and trying your best to make it big, receiving such news is a speed breaker. But looking at how amazing JVN is today, we know his book is going to be the source of inspiration we all need.
Here's a small reminder of everything beautiful JVN brings to life
With the new changes introduced by Trump's administration that induced stigma, JVN realised it was time to tell his story. He reiterated, "I do feel the need to talk about this". To add to the LGBTQ+ agenda, he also told the Times, that he is an out-and-proud "member of the beautiful HIV-positive community."
Can you ever imagine hitting so many lows in your life? But still surviving it to be an inspiration to this degree? Jonathan Van Ness is truly a star who has been battling it out like a champion. And every champion's story has to be heard and learnt from. Which is why JVN's memoir deserves support and the opportunity to be heard. Do you agree?
https://www.hivplusmag.com/stigma/2019/9/21/jonathan-van-ness-queer-eye-reveals-hes-living-hiv

https://www.myhealthyclick.com/jonathan-van-ness-reveals-he-was-diagnosed-with-hiv-at-25/