First Same-Sex Couple To Legally Marry In Northern Ireland
Northern Ireland saw its first legal marriage this year. The first same-sex couple tied the knot in Northern Ireland. This was the first wedding to officially take place. After the ban on same-sex marriages was scrapped.
The first official same-sex couple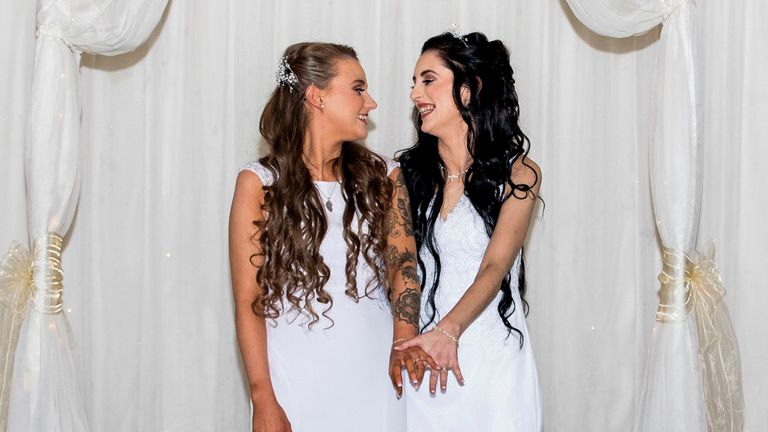 Robyn Peoples and Sharni Edwards live in Belfast. This couple got married at 2 pm on Tuesday at the Loughshore Hotel in Carrickfergus.
MP in Westminster voted to extend equality to the region. Robyn and Sharni's wedding came after this took place. This was nearly six years after the first same-sex weddings in England and Wales.
Robyn and Sharni say, "There is nothing different about us." The couple spoke to the media just a few minutes after their wedding. Robyn said that this meant everything to them. They were happy to be married and finally have the opportunity t say, 'here's my wife!"
They added, "We are equal to a man and a woman. Our love is just the same. People might try to say it's not, but it's the exact same."
The couple did not set out to make history. It just happened to become public.
It is only coincidental that the same-sex couple was the first. Edward said they would have gone ahead with the civil partnership. But the state had passed the bill. She said, " It was perfect timing and a happy coincidence."
She added, "We wouldn't be here right now if it wasn't for the  LGBT campaigners. We just want to say thank you to everyone who's fought for this, who has marched and helped us get to this stage."
Robyn said that they had fought long hard for an equal opportunity. And now it is here and it is amazing. She added, "For Northern Ireland, we need the faces of people to show everyone that it's OK."
Engaged five years ago. And the time for marriage was finally here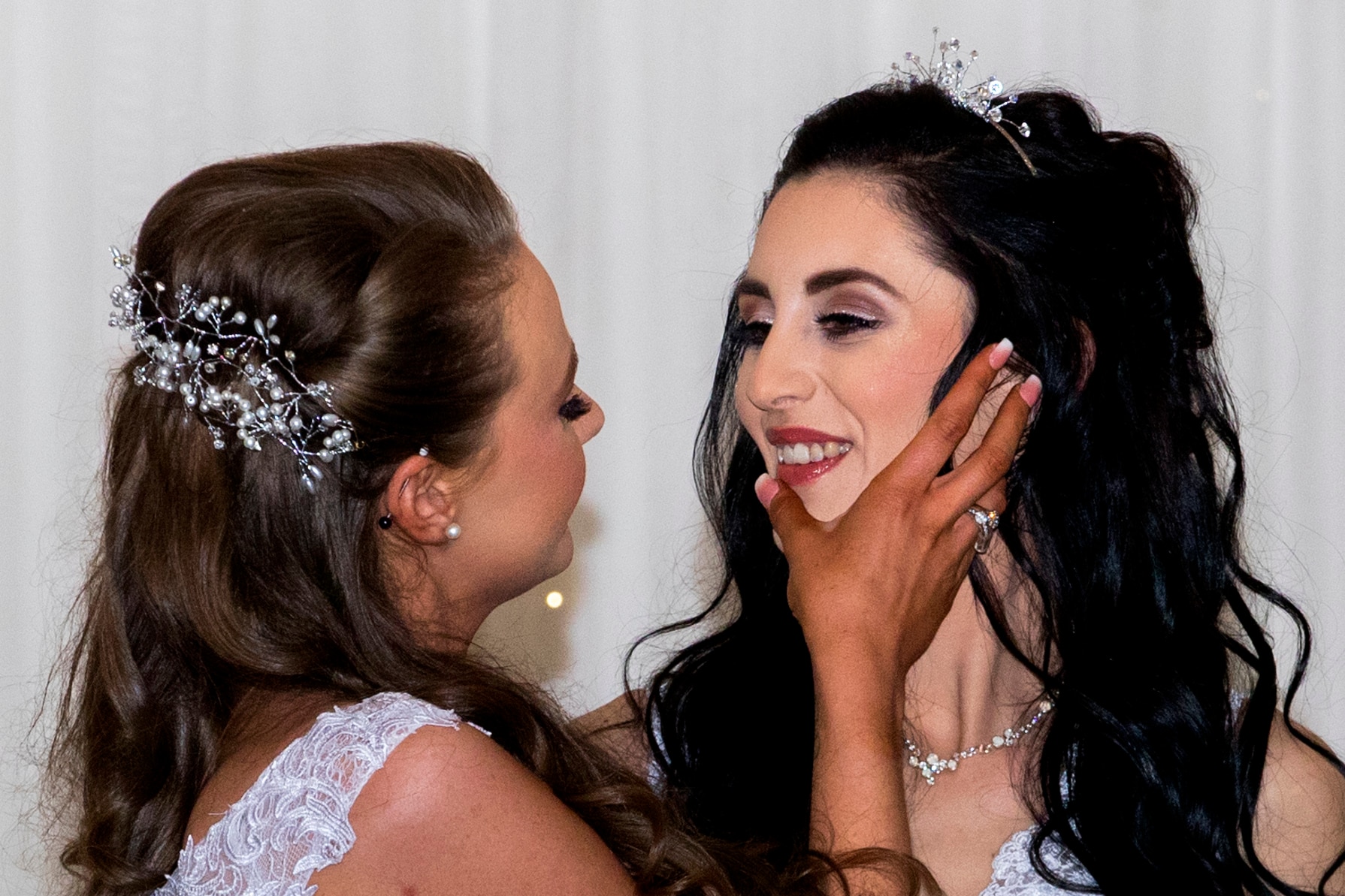 The couple told PinkNews that they had waited for five years for the right to get married in Northern Ireland. The couple had got engaged in 2015 when they went on a trip to Paris to see an Ariana Grande concert.
Edwards said: "I thought it was insane, absolutely crazy to be so behind the times and the rest of the UK. I couldn't comprehend why people in Northern Ireland were not equal."
Thanks to the love equality campaign there was progress on the issue in Westminster. LGBTQ+ and human rights groups pressed for the change to happen in the absence of the power-sharing government in the region.
Northern Ireland fought long and hard for equal rights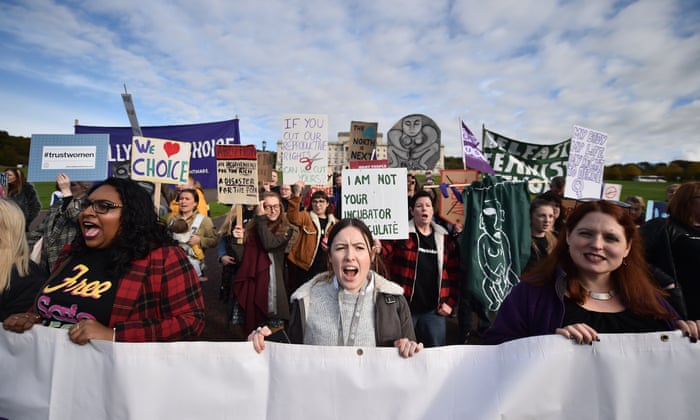 Northern Ireland Director of Amnesty International and part of the Love Equality campaign, Patrick Corrigan told Pink News that Sharni and Robyn's wedding was a landmark movement for equality in Northern Ireland.
He said, "We wish them all the love and happiness for their married life together."
People in Northern Ireland have fought long and hard for equal rights.  The city has overcome more obstacles to win equal marriage than anywhere else in the UK or Ireland. Furthermore, Patrick is proud of the LGBTQ community here and is also proud of those who marched alongside them to ensure this day became a reality.
He also added, "In winning this campaign, we haven't just changed the law, we've changed Northern Ireland for the better."
After three years, power-sharing in the region was finally restored in January.
Moreover, the UK government is currently consulting on how to extend the process to LGBTQ+ religious communities. Unlike England, Wales and Scotland, only civil same-sex weddings can take place in Northern Ireland.
More same-sex marriages
Northern Ireland Humanists have described the wedding as an incredible day for LGBTQ+ rights. This has happened after decades campaigning for legal same-sex marriages. Northern Ireland Humanists are looking forward to holding another legal same-sex wedding next month as well.
Humanists are rapidly growing in popularity in Northern Ireland since they gained legal recognition in 2018. Last year Northern Ireland Humanists erected billboards across Belfast. The billboards had a slogan that said 'Love wins for everyone'. They were celebrating same-sex marriage law change with this slogan
This law change shows that people are broadening their perspectives. More and more countries are leaning towards legalizing same-sex marriages.
Sharni and Robyn were not the only ones to have a legalized marriage. Emma and Danielle also celebrated their marriage after they heard the news.
It is great to see how things are changing for the better. Now no one has to live in the shadows. They can come out openly and not worry about being judged.
Next read: Asia Gears Up For Its First Same-Sex Marriage
https://www.pinknews.co.uk/2020/02/11/northern-ireland-first-same-sex-wedding/

https://www.politics.co.uk/opinion-formers/humanists-uk/article/equality-for-lgbt-couples-as-northern-ireland-sees-first-le