Lesbian Woman Discovers Girlfriend Cheating On Her With Her Mom
This story comes to us all the way from Australia. A lesbian woman discovered that her girlfriend has been cheating on her. As if that was not bad enough, she learnt that it was with her mother. I hope your day is going better than hers.
But what happened afraid she learnt about the affair has her locked up behind bars. And now you can contemplate what you would do if you were ever in her situation. And trust me when I say that things got pretty bad for her.
Lesbian Woman, Mother and More
So here's what happened. An unnamed lesbian woman figured out that her partner, who she has kids with was cheating on her. With her mother. She connected the dots when she saw a hickey on her mother's neck.
When she knew for sure that her partner was cheating on her, she called off their relationship. But her misery of a love-life did not end there. Her mother decided to move in and live with the ex-couple and their kids. And the woman could not take it anymore. So she packed up her things and moved out.
But you see, her frustration seems to still be lingering around. For she decided to act on it and wreck all of their lives.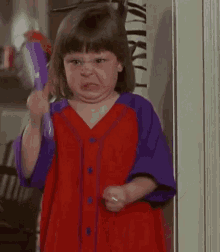 Cheaters Win
What surprises me about all of this is how safe her partner and her mom are in the situation. They were not betrayed or have their entire life changed. And yet, this lesbian woman, for no fault of hers ended up giving up her kids, her partner, and her mother. Oh, wait, and a home.
The rage within seemed to find an unhealthy outlet. This is why everyone should see therapists and take care of their mental health. Situations like these need assistance and support. Returning to the story, the woman went on a rampage.
Crash, Smash, Burn and Barred
The lesbian woman consequently went up to her former partner's house and used a baseball bat to smash a window. And according to LGBTQ Nation, she also destroyed a car.
Even though the children continued living with her ex-girlfriend the woman stayed intact. But her mother joining the family made everything worse for her. And her lawyer argued from the same standpoint. And the magistrate seemed to understand the woman's point of view. But when the prosecutors retraced the "woman's history of violent criminal altercations", the case was bound to go south for the woman.
According to Pink News, parts of this history include 'being on a suspended jail term for an unrelated charge of unlawful wounding, as well as assaulting police thereby causing bodily harm."
After looking at the turnout of events, she was sentenced to anger management classes and let go free. The magistrate, Kay Ryan justified the judgment saying that it had to be done because of her "serious" actions. He added, "I understand the circumstances and how it occurred, but that is no excuse,". He also warned her "You have come this close to a term of imprisonment."
But if you are thinking that that is a partial win, then wait for the rest of the story to unravel.
Here we go again!
After the "Judge sentenced her to anger management classes and let her go free", she was back within weeks. And this time she had caused personal assault and scarred her children too.
On one afternoon while she picked her daughter up from school, the principal of the institute called the woman's ex-girlfriend. When she showed up, the pair got into a tussle. This resulted in her hitting her partner with a handbag injuring her partner's arms and ribs.
The lesbian woman also yelled and swore in front of a classroom. The children were obviously upset after the scuffle. And the police explained the same in court. After which she was taken into custody.
She assaulted her ex-girlfriend with a purse. At her children's school. And she was back at the court again. But this time even she knew that there is absolutely no way out of this one.
She finally had to plead guilty. And this time the lesbian woman was sentenced to a hundred hours of community service for "disturbing the good order of a state educational institution and breaching a domestic violence order" according to the Toowoomba Chronicle.
Yikes.
The couple was together for a good four years. And even when the woman learnt about the affair, she separated from her family. But seeing her mother move into the house only a month later was a push too far. And now she rolled downhill with her kids too. Hopefully, the 100 hours of community service helps her recover and move on from what can only be called an icky situation.
Read Next: HE ASKED OUT A MCDONALD'S CASHIER AND NOW THE INTERNET IS INVOLVED
https://www.lgbtqnation.com/2019/12/woman-goes-rampage-finds-girlfriend-cheating-mom/
https://www.pinknews.co.uk/2019/12/03/woman-vandalises-car-affair-girlfriend-mother-australia-toowoomba/