Man Dupes A Man To Transition Into A Woman
India is a country that hones and promotes diversity. Even with the LGBT+ community, the country is slowly making progress. Whether it is by abolishing sections that criminalise homosexual activities or building transgender colleges to promote education within the community. The emancipatory nature of becoming what one wants to become with the help of legal devices is precious. But when love combined with legalities still manage to dupe you, that's when cases like these are born. A man managed to convince another man to transition. And after this, everything went downhill.
The Transition- Chandigarh, India
A district court in Chandigarh is now looking at a case where a man has been accused of "forcing" a person undergo a gender confirmation surgery. All in the name of marriage.
The anonymous complainant was assigned male at birth. She now alleges that Sunil Kumar, aged 32 forcefully injected female hormones into her. But when her condition deteriorated post hormonal intake, the doctors advised her to undergo the surgery.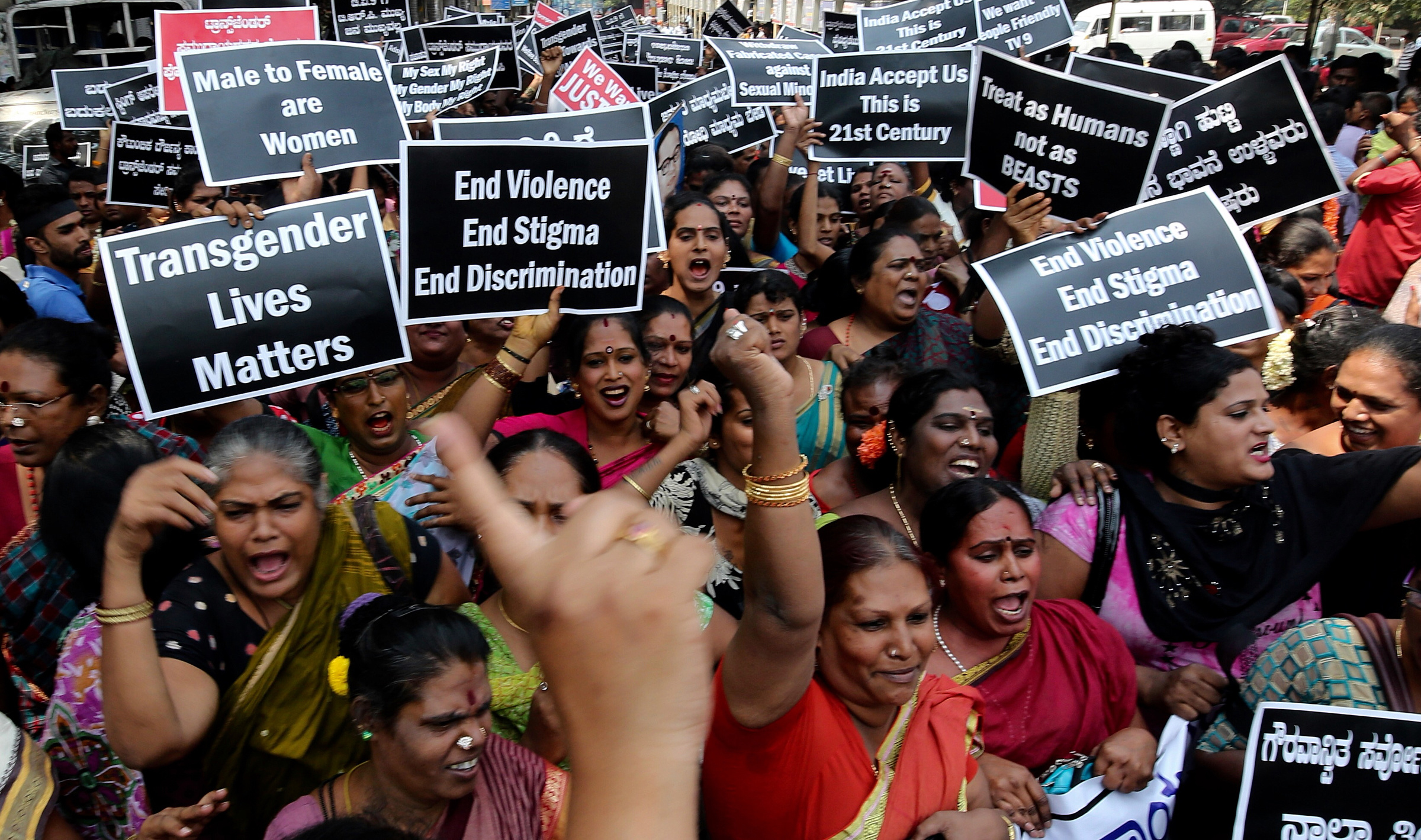 When she discussed the prospects of surgery with Sunil, he promised to marry. So she underwent the surgery in 2016 and transitioned into a woman.
Wait, don't roll your eyes yet. According to The Times of India, Sunil Kumar also apparently threatened her asking her to keep their relationship under the wraps and said that things would be "fine soon".
No More Marriage!
Luckily or unluckily for the complainant, surgeries for sex transitioning and confirmation are far easier to access than before. And she was able to undergo the surgery in Chandigarh PGI hospital. But post the surgery, Kumar straight up refused to marry her.
When he refused, she learnt that he was already married and had a seven-year-old son with his wife! She then decided to file a complaint that stated that she would commit suicide if no action was taken against the man. She also said that since Kumar had "made her life hell", action must be taken against him.
Transitioning or sex-change is not an act that should be enforced onto someone. It has to be a personal choice. But sometimes, people do crazy things for love. And toxic relationships are celebrated as an act of protection or a requirement of sacrifice. Transgender individuals in the country already suffer the bane of society as outcasts. And transitioning is a sensitive matter that is also a serious life change.
Thus, it was no surprise that the complainant was furious at Sunil Kumar.
Sunil Kumar, Arrested
The 32-year-old, hails from Panipat, Haryana. And he was arrested on 18th of December, 2018. Which is almost a year ago but the case has only recently come into the light.
In 2017, on the 26th of September 26, the police filed a report accusing Kumar. Kumar was booked under sections 328 (Causing hurt by means of poison, etc., with intent to commit an offence), 377 (Unnatural offences), as well as 506 (Punishment for criminal intimidation).
Is India a Growing Market For Gender Confirmation Surgery?
Well, according to the online reputation that surrounds India, the nation might takeover Thailand in the medical tourism front. Courtesy to the immense growth in gender confirmation surgeries. Sex change surgeries have been performed in India for a longer time as well. Thus individuals visit India to transition into what they identify as.
Only last year, Wired reported that the Western world is aiding a gender confirmation surgery "boom" in India. The cause for which is the transgender individuals in the UK who wish to bypass the two or three-year-long wait at any gender identity clinics.
A Spike In The Number of Foreign Patients
Consequently, the number of foreign patients have obviously shot up in number. And the plastic surgeons who work in major cities across the country attest to it. They say that most patients want to transition from male to female. And that the feedback has largely been positive ensuring a steady line of visitors.
But the country does seem to be taking two steps further only to take three steps back. The abolishment of section 377 that criminalised any sexual activity "against the law of nature" illegal, happened back in 2018. In 2019 the country saw the awfully drafted trans rights bill that was imposed on the country. The trans advocates pointed out that the new legislation that is developing around trans issues is severely regressive in nature.
The 'trans rights' bill was also deemed "regressive" and "dehumanising" by activists. They rightly argued that it would jeopardize the trans people and have them tangled in red tape. The bill demands the individuals to register as trans and also provide proof of surgery to the authorities.
But that is not all, the new bill also gives the officials in charge a veto power. This is due to the approval procedure by the "screening committee" who have the power to accept or not accept their transition, legally.
Read Next: TRANSGENDER DATING APP TO LAUNCH IN INDIA FOR THE FIRST TIME
https://www.pinknews.co.uk/2020/01/21/india-transgender-forced-gender-confirmation-surgery/
https://timesofindia.indiatimes.com/city/chandigarh/trial-begins-in-sex-change-surgery-case/articleshow/73477543.cms