Movies That Every LGBT+ Individual Should Be Excited For In 2020!
We saw a lot of good movies in the past year. Well, at least we saw a lot of attempts and effort made to create a more wholesome experience that was inclusive of the LGBT+ community. Representation of LGBT+ characters on media has been a topic for discussion forever now. But to see what 2020 holds for us is a chance to get geared up for fresher LGBT+ characters.
This year, we will definitely see LGBT+ characters in more genres than one. And this includes superhero, horror, and Sci-fi movies too! So if you are a movie buff looking out for inspirational, quirky, or true to real characters, then here is a list that is a heads up for what you can expect this year!
Wonder Woman 1984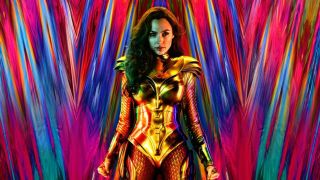 Rolling back in time, Wonder Woman will now be fighting crimes in 1984. In 2017, we saw Wonder Woman come out as a Bisexual Feminist heroine, the world was so unprepared. But to see her character in 1984 will hopefully be a well-rounded experience that could give us a glimpse of what it is to be bisexual back in the day. As much as we love Wonder Woman for her strong spine and smooth sass, we also adore that she represents the LGBT+ community in the DC world. And now we have more to wait for! The movie is set to release on the 5th of June.
In The Heights
A musical to look forward to this year. 2020 brings to you the hip hop lives of Latino characters Living in New York City. These characters chase dreams of glory and fame. They intend to change the realities of their neighborhood. They have actors that actually lend their voice to the film like Jimmy Smits. Lin-Manuel Miranda plays the leading character as Mr. Piragüero in the film. Along with Daphne Rubin-Vega. This one is all about music, dance, and laughter. From the makers of Crazy Rich Asians and Hamilton, this is one movie that you should look out for this new year.
The Eternals
Are you truly ever ready for a movie from the Marvel Cinematic Universe? This year, you can expect an outwardly gay superhero! The Eternals is a much-awaited sci-fi movie that has some queer delivery rumors surrounding it. According to which, the tech expert, Phastos, played by Brian Tyree Henry could be the gay character in the movie. Although more details about the movie have been kept a tightly wound secret. But to our delight, the movie also stars queer actors such as Richard Madden and Angelina Jolie too. And guess who else? Kit Harrington, Gemma Chan, Salma Hayek, and Barry Keoghan. But only on November 6 will we know what The Eternals have for us.
 The Quiet Place- Part 2
LGBT+ in the horror? Yes, please! Sci-fi, rom-com, superhero movies can move over and make way for The Quiet Place, part 2. The Quiet Place was a big hit among the horror-movie lovers and unlike most other genres where sexuality is at the front and center, horror movies have almost no space for it. And that is another trajectory for the LGBT+ community. To be represented, but not have their gender or sexuality be the only line of a story. But in all honesty, we have no clue where the queer representation comes in. So we can only wait and watch, even if it is hiding from behind the blanket.
The Boys In The Band
Jim Parsons, Matt Bomer, Tuc Watkins, Andrew Rannells, Charlie Carver, Brian Hutchison, Michael Benjamin Washington, Robin de Jesús and Zachary Quinto, all on one screen? We expect some magic with this gay-centric movie! The Boys In The Band is produced by Ryan Murphy. According to Queerty, the movie is an adaptation of the 2018 Broadway revival of Mart Crowley's notorious play about a dysfunctional group of gay men living in New York.
The movie also saw the entire cast direct and welcomes Joe Mantello's return to direction as well. But in 2018 as well as in 1970, we saw these characters immerse in self-loathing and subtle homophobia. Our only prayer now is that the new version is able to mellow it down and reduce the cringe throughout the movie
Artemis Fowl
You might want to wait for this movie. Disney Productions brings to you a fantasy adventure film this 2020. This film is a long-awaited adaptation of a popular novel. The film covers the story of a titular kid searching for this lost father. His adventure leads him into a criminal underworld. A world filled with fairies and goblins. Artemis seeks to restore his family fortune on his adventure. Artemis Fowl is directed by Kenneth Branagh. This Disney production is yet another one to watch out for this 2020. This one would excite all including any individual from the LGBTQ community.
Next read: Just Transgender Vibes All Over Tangerine
https://www.queerty.com/secret-agents-gay-aliens-elf-cops-10-movies-us-excited-2020-20200105/7