Nikkie Tutorials Comes Out And Too Faced Gets Boycotted
YouTube has seen a crazy increase in the number of makeup artists in the last year. And many of them have come out of the closet to their fans on their channels. Most of them receive incredible amounts of support from the LGBT+ community. Since the community knows how much courage it takes to come out of the closet. And when Nikkie de Jager, popularly known as NikkieTutorials came out, it triggered reactions elsewhere.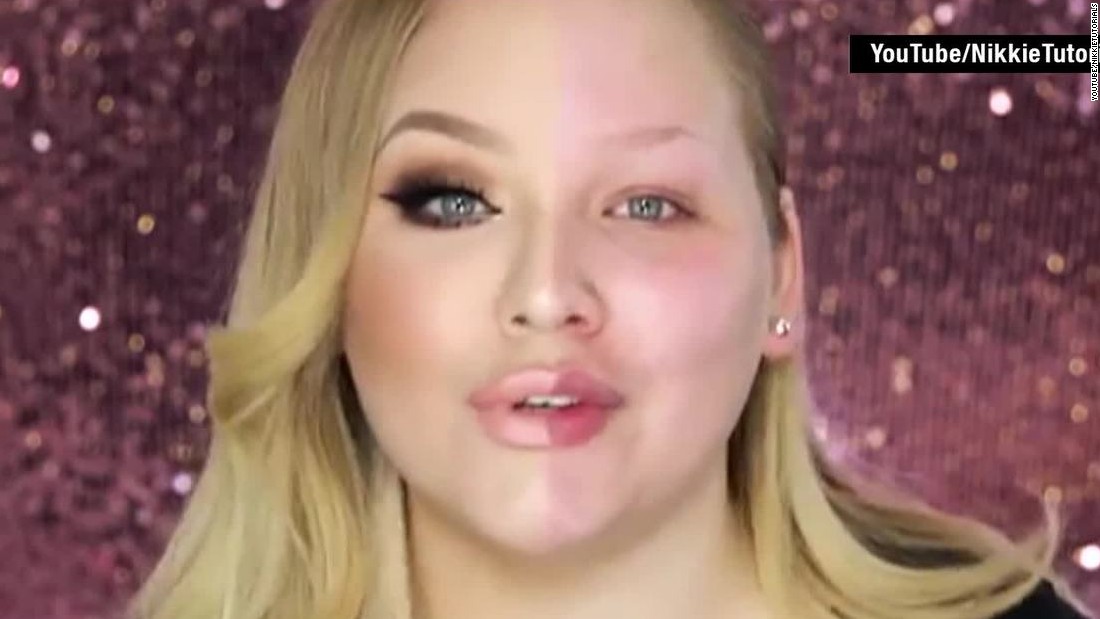 Nikkie de Jager Comes Out
Like most YouTubers, Nikkie also decided to come out on her YouTube channel, NikkieTutorials. On an extremely emotional video, she told her fans and followers that she was trans. But what shook everyone is that she was blackmailed into coming out. She revealed that she made the video because she wanted to do it on her own terms and get ahead of the blackmail.
In the video, she says, "I am me. I am still Nikkie. Nothing changes about that."
Her coming out video was awe-inspiring and extremely motivating for anyone who knows the struggle of coming out. With so many people from the community watching her, she struck a chord that resonated with so many. But there was, as usual, some backlash from many people. Insider pointed out that the sister of Jerrod Blandino (the co-founder of popular cosmetics brand Too Faced) did not have many nice things to say when Nikkie came out.
According to Pride, a bio on a certain @makuupprincess read, "Transgender huh? That's not the only thing she's been LYING about". This is an account that is associated with Blandino's sister. And Blandino has tagged the account in a few posts of his own.
Liar Liar
It is a pretty sad comment to post since it gives into the stereotypes that trans individuals lie and deceive people about their gender and sexual preferences. Many Too Faced fans began to call them out for their BS and went onto call them out for their transphobic comments.
And what is worse is that this is a personal feud between the two that caused Too Faced co-founder's sister to engage in these transphobic comments. The two have a complex history that is tied around an eyeshadow palette for which they collaborated in 2016. And Nikkie was severely underpaid for it despite using her name and branding for the same.
After all the havoc caused, @makupprincess has now made the account private. The bio has also changed to "Let's be clear, I love trans people & dislike anyone who lies to hurt others!". And finally, Too Faced's Jerrod Blandino stepped up to speak against Dani.
"I would like to make sure it is understood that although I love my sister very much, the things she says or does have absolutely nothing to do with me and do not in any way reflect me, my opinions, thoughts, or feelings nor speak for me or Too Faced in any way shape or form." He added, "I have always stood for love, equality and kindness in my life and everything I do. I am sorry for the hurt she has caused."
The Blackmail
In her coming out video, Nikkie said, "I have been blackmailed by people that wanted to leak my story to the press. At first, it was frightening. It was frightening to know that there are people out there that are so evil that they can't respect someone's true identity. It is vile and it is gross. And I know that you are watching this."
She added,
"So, to the people who tried to blackmail me and thought they could really mess up my life with that, this one's for you".
It is already sufficiently difficult for people to come out. The external pressure is hardly bearable and not everyone has the privilege to live as they identify. And this only worsens when you stand in an influential position and how people perceive you could make or break your career. But luckily the LGBT+ community has always been welcoming and supportive of each other. Nikkie found the strength to step up and speak her truth.
The Too Faced Boycott
Even though @makeupprincess changed her bio after the severely transphobic comment, many people caught her for her vile act. The account not only tried to defame Nikkie, but also spoke against the realities of many trans individuals who struggle to come out.
So many people have taken to social media to ask Too Faced to comment and supporting Nikkie de Jager for coming out. And like she says, "Filming this video is scary, but it feels so liberating and freeing." Coming out of the closet due to the fear of being outed is a serious concern in the community. Due to which many people are forced to behave "straight" and pretend to be cis-het even when they are not. Being constantly conscious about your behaviour, speech, and even what you follow on social media is a lot of work.
But nevertheless, we are happy for Nikkie and support her.
https://www.pride.com/comingout/2020/1/13/after-blackmail-threat-makeup-guru-nikkietutorials-comes-out-trans
https://www.pride.com/news/2020/1/14/nikkietutorials-fans-are-calling-too-faced-boycott