Try This Old Yet New Erotic Practice To Spice Up Your Sex Life!
Most of us are well aware of BDSM, thanks to E.L. James who penned down the famous Fifty Shades of Grey franchise. The books and adapted movies revealed to us a whole new world of pleasure and satisfaction. It told us the story of a billionaire CEO, Mr. Grey, who practiced dominant/submissive no strings attached relationships with women. This franchise succeeded in introducing BDSM and it's rules to the masses and while most of them gave a thumbs up, some were dead against it. One of the reasons as to why people downright hate this erotic practice is because they believe it's abusive and almost similar to rape. At least that's how E.L James set the dialogue of her heroine in the franchise, wherein book #1, turning into a submissive is not what she wants but it's something she takes up just to keep Mr. Grey in her life.
For those who believe they have explored ultimate sexual fantasies and pleasures or even the ones who cringe at the thought of pain-pleasure through BDSM, meet its cousin – DDLG.
DDLG stands for Daddy Dom Little Girl. Yup, you read that right and trust me, it's a far cry from calling your partner 'Daddy' during sex. 'Choke me daddy' doesn't even cut it. Go ahead, give it a read to know why.
How is DDLG different from BDSM?
The erotic practice, BDSM involves a dominant/master and a submissive/slave. The role of the submissive is to follow all the rules established by the dominant. If failed to do so, the dominant has punishments that he/she can put the submissive through. These punishments are fundamentally painful yet pleasure-inducing experiences. It may seem like the Dom holds all the power in a BDSM relationship, but in reality, it's up to the Sub as to what sort of suffering he/she is subjected to. In other words, the Sub determines the intensity of their relationship.
DDLG, as the name suggests, is another erotic practice that involves a Daddy/Father and a Little Girl. The Little Girl in this relationship is needy, wanting to be taken care of and protected. The Daddy will intensely and passionately care for his little girl and protect her with his life. Daddy will be a mentor, an instructor and also teach discipline, exactly like a father would, while Littles are like Subs who hold all the power. It is interesting that the roles can actually be played by anyone, irrespective of their actual age.
The way a slave gives up power and entrusts his/her safety to the master, similarly, the little girl also depends entirely on the Daddy in a DDLG scene. But, in a BDSM relationship, the submissive has to please the dominant and he/she must follow the rules. A Sub earns the master's approval by being obedient and here lies the fine line that differentiates BDSM from a DDLG relationship. Contradicting the former, here a Little Girl brings out fun by following the rules and breaking them too. A Little has to completely own the inner child in her, while a Daddy should embrace both the kid and the mature personalities of his Little. Here the rules and punishments are more flexible when compared to BDSM.
The erotic practice's brief history
DDLG is also known by another name called CGL or CG/L that stands for Care Giver/Little.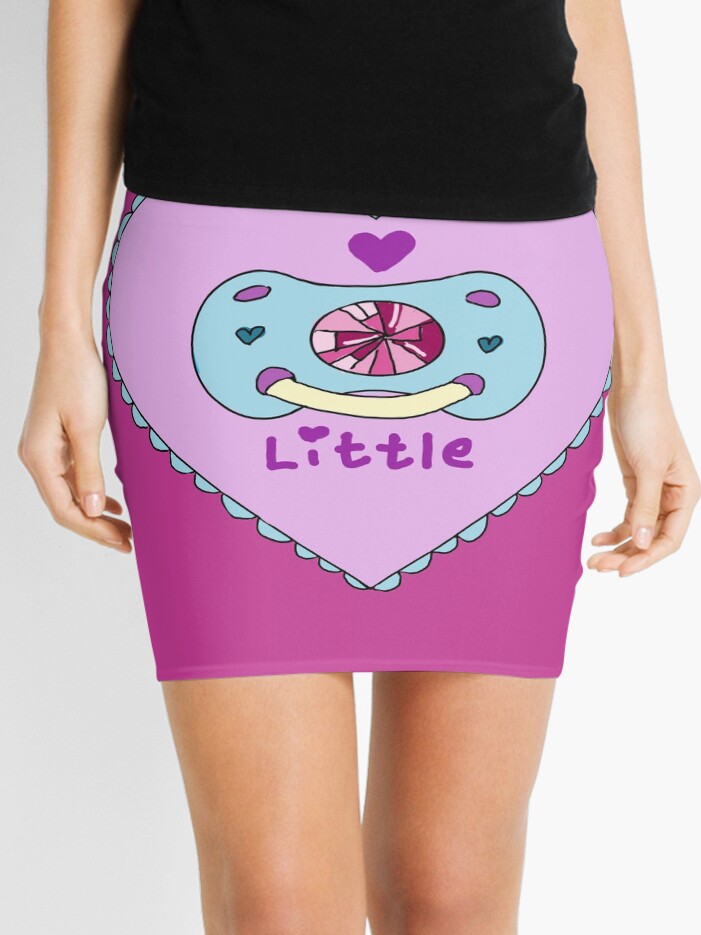 A source from the internet says that DDLG originated among the gay soldiers who went away for WWII. It also gives us a history of why and how this came into existence. There is also a mention of how over time, it eventually became a subclass of the BDSM norms. For newbie Subs, DDLG is the place to start your journey from. Since it does not require a Little to follow all the rules, it is advisable to play that part first. Better to learn how to swim in a lake before diving into the ocean yeah?  
Submissive nature is either already programmed in your genes or one can be trained in giving up control – it all depends on how good the dominant is. Similarly, a good Daddy or Little is either in-built or can be taught because it all depends on what you want for yourself. Any force from an external source shouldn't be the reason why one decides to test the BDSM/DDLG waters. Definitely not because you want to keep someone interested or invested in you. Puhlease, you deserve better than that!
Think you found your new kink?
Does becoming a Daddy or Little stir up your senses? Follow the link to know more about the rules of this relationship –
https://www.slideshare.net/1stwebdesigner/ddlg-relationships-what-is-the-meaning-of-ddlg
http://sexwithemily.com/truth-ddlg-told-little/
Next Read: ANAL BEADS: THE NEXT BIG THING IN SEX TOYS