President Of Poland Is Homophobic Or Is It Just A Cynical Attempt To Win
In an unexpected move, Poland's right-wing and historically anti – LGBTQ+ president has indicated that he would be willing to legalize same-sex civil partnerships in the country.
However, the critics were quick to accuse Duda of "pork-barrel" politics only to woo voters as he seeks to be re-elected in Poland's 2020 presidential elections.
During an interview, President Andrzej Duda said with Wprost, a weekly news magazine that he would "seriously consider signing a bill" to introduce civil Partnerships, especially if it applied to all those living in an informal relationship"
He said that he wants couples being in an "informal relationships" to have some rights only afforded to married couples. In particular, he said he supports the idea of allowing such couples to have certain rights they currently lack, such as access to their partner's medical information if they are in hospital.
Critics suggest it is a cynical attempt to win over moderate voters, though the remarks echo previous statements made by the president.
The president also denied that he holds any animosity towards LGBTQ+ people. He told Wprost:
"I assure you that in the presidential palace I am often visited by people who have a different sexual orientation than mine. And this is not the slightest problem for me."
History of LGBTQ+ Rights in Poland
LGBTQ+ people in Poland faced legal challenges not faced by non-LGBTQ+ residents. Both male and female same-sex sexual activity is legal in Poland.
Poland provides LGBTQ+ people and heterosexuals the same rights in certain areas. For example, gay and bisexual men are allowed to donate blood. Gays and bisexuals are allowed to serve openly in the Polish Armed Forces. Moreover, transgender people are also allowed to change their legal gender. All they need to do is follow certain requirements like undergoing hormone replacement therapy.
Polish law bans employment discrimination based on sexual orientation. Polish society tends to hold conservative views about issues dealing with LGBTQ+ rights.
Nevertheless, attitudes are evolving and becoming more accepting, in line with worldwide trends.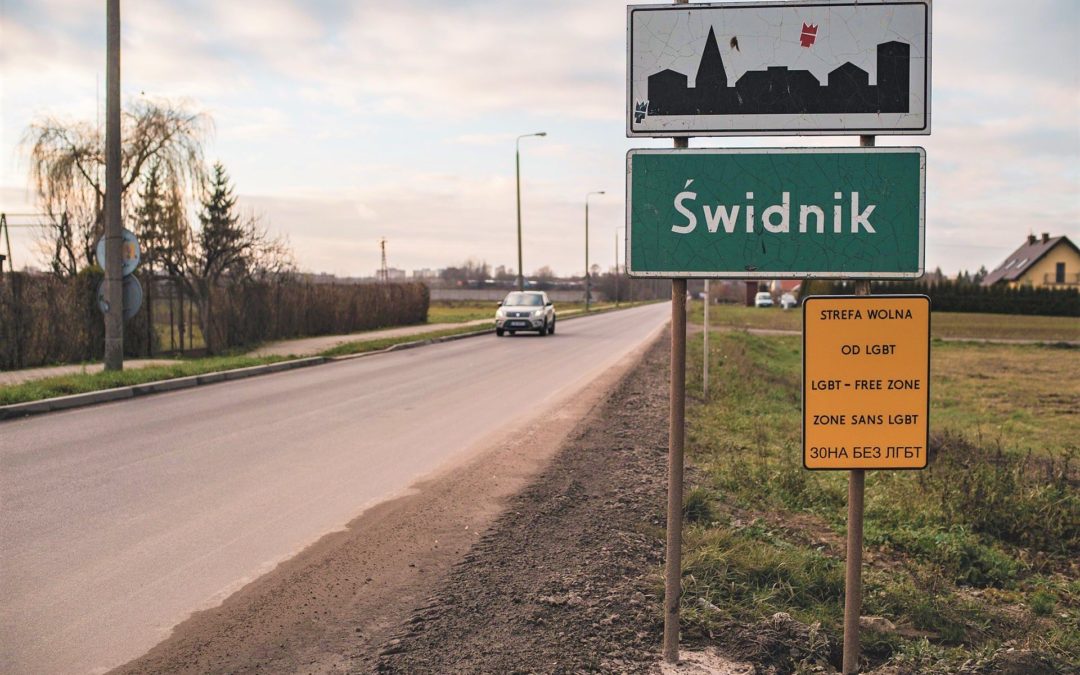 Adoption and Parenting
Same-sex couples were unable to legally adopt in Poland. Furthermore, lesbian couples did not have access to IVF.
In October 2018, the Supreme Administrative Court ruled that a lesbian couple may register their 4-year-old boy as their child. And Polish media described the case as "the first of its kind in Poland".
Military services
The military services in Poland do not ban lesbian, gay and bisexual people.
Glimpse of the Poland's LGBT+ History
Poland's first openly gay politician said "progressives" can win in the country, and as the ruling Law and Justice party suffered setbacks in local elections at the weekend.
Despite the rise of anti-gay sentiment in some corners of Poland, Biedron is a popular figure in the country due to his social and political positions, according to Roberto Kulpa, a sociology professor at Plymouth University in the United Kingdom.  According to Kulpa's research that explored sexual politics across Europe and in Poland, "Biedron was able to capture the social imagination of the people in Slupsk,", by highlighting inequalities and speaking about social welfare.
Jacek Jaskowiak, one of the contenders to Biedron for the upcoming 2020 presidential elections, has declared his support for legalizing same-sex marriage in Poland.
LGBTQ+ rights have been a hot-button issue in Poland this year after the ruling Law and Justice (PiS) party chose to ignore the welfare of the LGBT+ Polish citizens.
Poland's president: Homophobic or Just cynical attempt to win?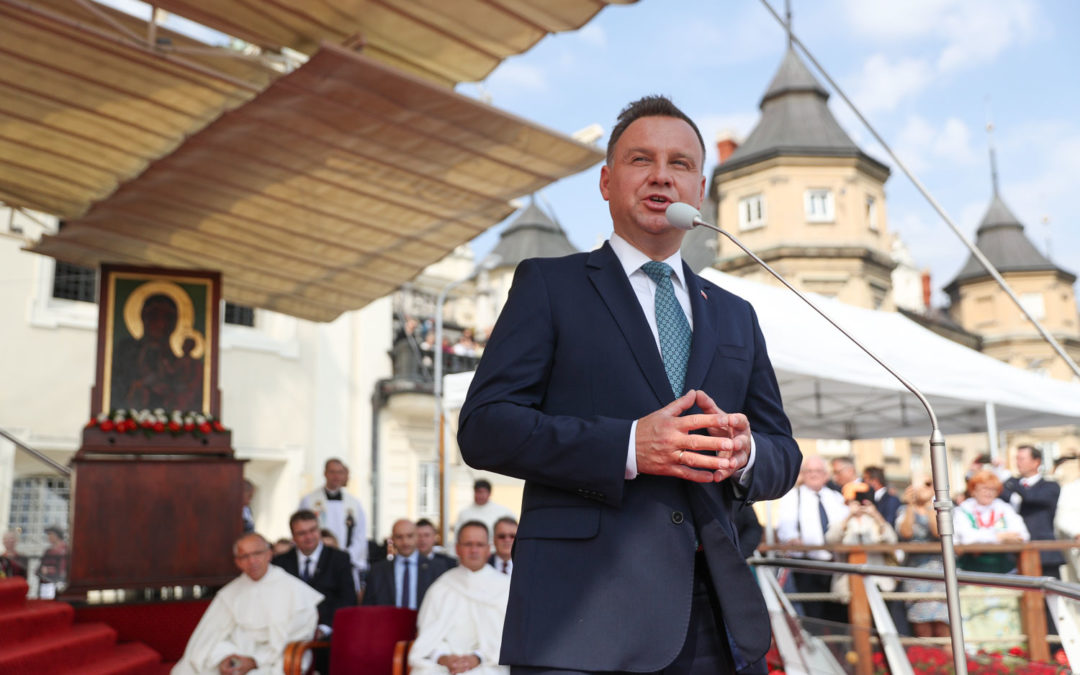 LGBTQ+ campaigners and opposition figures were skeptical about Duda's words.  He has done nothing to advance LGBTQ+ causes during his time in office. He has only raised this issue ahead of the upcoming elections. And he will need to attract moderate votes to win a second term.
But it is not easy to convince Poland's LGBTQ+ community and many have said that he is raising the issue only to swing moderate voters ahead of this year's presidential election.
The group also issued a reminder that in 2015, the President vetoed a bill for gender recognition. And also shattered the hopes of trans people in Poland.
The bill would have allowed any Polish citizen to change their gender with two expert opinions.
Polish charity Campaign Against Homophobia (KPH) told Notes From Poland: "For us, deeds count, not words"
Duda is a PiS ally. And Catholic church of Poland works hand in glove with PiS. In fact, the Archbishop of Kraków has compared the LGBT ideology to "rainbow plague" and called it a "dangerous disease".
What remains to be seen is whether or not the bill will pass in the PiS-controlled parliament before the Polish head of state can ratify it. But skeptics state that it is highly unlikely.
https://www.pinknews.co.uk/2020/02/04/same-sex-civil-partnerships-poland-right-wing-president-andrzej-duda-gay-propaganda-election/