PornHub and Homophobic? Are we Reading this Right?
PornHub is one of the most popular porn access sites. They provide a wide set of categories for people and fetishes of all kinds. PornHub holds an annual event that celebrates and awards the best porn stars. And it is a pretty big freaking deal.
PornHub has known to be inclusive, diverse, and non-judgemental. They are funny, outrageous, and have always been bold.
But in the recent, 2019 PornHub Awards, many stars called out the company for being HOMOPHOBIC! Nope, we are not kidding. There are a series of tweets that waved a finger for what went down at the event.
2019 PornHub Awards
This is the second year the Award ceremony was held. This time in Los Angeles. Many porn stars were invited and many gay men did receive the awards under various categories. But what really sparked this tone of homophobia is a tweet from Nick Fitt and Clark Davis.
The couple called the Award show as the "most homophobic experience of their lives." The same couple who were excited about it and tweeted saying,
"Who will @ClarkDavisCB and I see at the @Pornhub awards tonight?!? @ChrisDiamond_x we want a pic with you!
We are representing @MileHighMovies @IconMale and @cockyboys"
But sadly, this was also followed by a series of messages that spoke about them leaving the event because of how they were treated.
"So we are leaving the Pornhub awards which were the most homophobic experience of my life — and yours," Fitt said in a video. Davis also joined him in the video. "They didn't even call gay pornstars up to the stage except for Austin Wolf, who deserved his win, and he got up there and got very emotional, thanked his husband which was beautiful and amazing. But everybody else that was gay got treated like shit, and sat in weird places, they told us we could pick up trophies in the f***ing trophy room."
Out also quoted him, "It was just a complete homophobic disaster and I hope that STR8GAYPORN and Queermenow read this for f**king filth," he said, referring to two popular blogs that cover the gay adult entertainment industry. "Pornhub shame on you."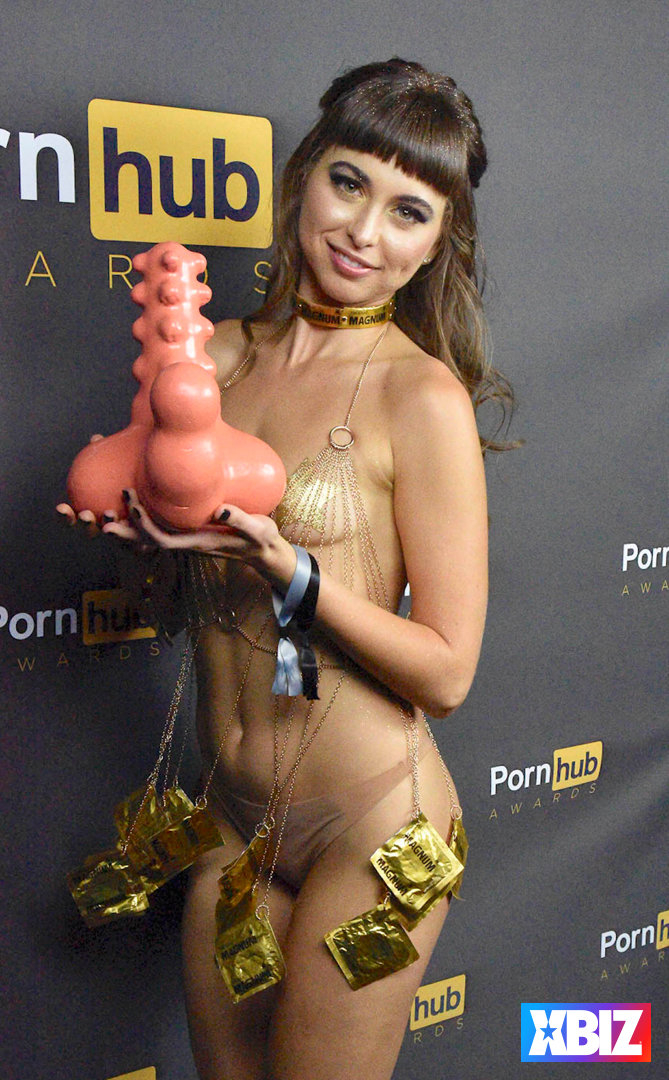 In a nutshell
According to Fitt, the awards show did not let him and Davis walk the red carpet. And the seating they were assigned was the general admission seating unlike what it was for the other porn stars. Fitt's account also stated that during the ceremony, the gay porn winners (with the exception of Wolf) were not called to the dais to receive their awards. But rather were given away their awards in the lounge after they made an announcement stating the same.
Davis and Fitt continuously tweeted about the situation during the award show.
Fitt's Tweets:
"The @Pornhub awards this year are so f***ed up! They won't let @cockyboys @ClarkDavisCB and I walk the carpet and they stuck us with general admission at the top! After I was invited @Str8UpGayPorn @QueerMeNow @TLAgay @ChoiceTMGMT
Who made these mistakes? No homo?"
To which Markie Burgess replied, "Wow really? that's terrible!! you'd think since it's #PORNhub it should be equal to all straight, gay, bi trans all the above on the carpet and admissions etc"
His next tweet was, "Not good at all, I do hope it's a mistake or oversight but if not that's unacceptable. Everyone in the industry should be treated equally no matter the genre"
And Nick's next tweet was all that was required for people to begin questioning PornHub.
"Not a mistake. All the gay, bi, trans people are upstairs!
His partner Clark Davis also supported him and spoke up against PornHub's discrimination.
Congratulations to @AustinWolfPack on his win at the pornhub awards, representing our side of the industry, but don't you think it would've been a respectful thing to acknowledge @cockyboys? This evening was very shameful and there's still much to do to make all sex workers treated.
Davis also added, @pornhub awards couldn't even call the gay stars on stage. 'Trophies are backstage.' It's really a joke," Davis tweeted.
PornHub's Side of Things
PornHub also clearly had a few things to say to clear the air. But we are very unsure if it actually managed to. And here's why a lot them don't support their side of the story. They addressed the three issues they were called out for.
"We value all talent and treat everyone equally. All performers were allowed to walk the red carpet. Everyone had to wait in a line to walk the carpet. Towards the show, the line got long and people were asked to take their seats. It had nothing to do with being gay or straight.
"Half of all category winners accepted their awards on stage. The other half and fan awards were called out on stage and received in the lounge. They included straight and gay winners – not just gay."
"General admission is general admission. Anyone could sit wherever they want, aside from a small VIP section."
PornHub a porn providing company. Nobody expects to be discriminated against. But sadly, it is just another thing that the queer people have had to undergo. And hopefully, this will be fixed sooner than later.
Read Next: The Bisexual Porn Star Who Prefers Gay Porn Scenes
https://www.out.com/sex/2019/10/12/gay-porn-actors-call-pornhub-awards-most-homophobic-experience