Qatar Makes Gay Sex Legal. Why Is Beckham The First To Know?
Qatar has some insanely rough laws when it comes to the LGBTQ community. But recent rumors have said that this maybe is about to change. But strangely the country has decided to share this news with the international football legend David Beckham first
Qatar Laws for the LGBTQ community
Qatar is a country that is known for the law they impose on the LGBTQ community. The country even has a death penalty for those you indulge in gay sex.
There are 73 jurisdictions around the world that still criminalize sexual activity between same-sex couples. And Qatar is one such country that falls under this jurisdiction. According to the Human Dignity Trust, it is highly possible that Muslim men could be put to death for engaging in same-sex sexual behaviors. However, it does not appear that a person has been executed for this reason.
The country operates Sharia courts in which it is possible for men to be sentenced to death if they are caught engaging in same-sex intimacy.
However, the county is planning to relax its laws when it comes to the gay sex death penalty.
How does Beckham play a part in Qatar's LGBTQ rights?
When it comes to Beckham and Qatar LGBTQ right, it all comes down to the new football club Inter Miami. And Beckham is one of the major backers of the club. This club is formally known as Club Internacional de Fútbol Miami.
It all started when the team was due to start plating Major League Soccer this year. And all the fans were nervous that the League would start the season without a major sponsor.
However, the ruling royal family's Qatar Foundation has pledged to give the club $235 million. Qatar has signed the deal with Inter Miami two weeks ago.
The country has tried to drive international investments for a very long time. Moreover, they wish to soften their image abroad. And experts say that Inter Miami and the Beckham brand are a good match. However, this also puts a controversy about Qatar's human rights under the spotlight.
Qatar human rights
The country holds south Asian workers in poor condition. It is said to be as bad as slavery. Even though women can vote in Qatar, the country jails those women who become pregnant with an illegitimate child.
Moreover, Qatar still used flogging as a method of punishment. It retains the right to execute people for a variety of reasons. These reasons include abandoning The Muslim faith and homosexuality. But in practice, this is not used.
LGBTQ+ people have no legal rights and protection in Qatar. And there have been recent reports where the authorities have arrested and detained people for gay sex.
However, the football club fans worry that this recent deal may reflect on the club, given Qatar's record on LGBTQ+ rights. But the Qataris have told Beckham personally that they were planning to relax the policies in the future. If these rumors are true, then there would be nothing to worry about.
Qatar 2022 FIFA World Cup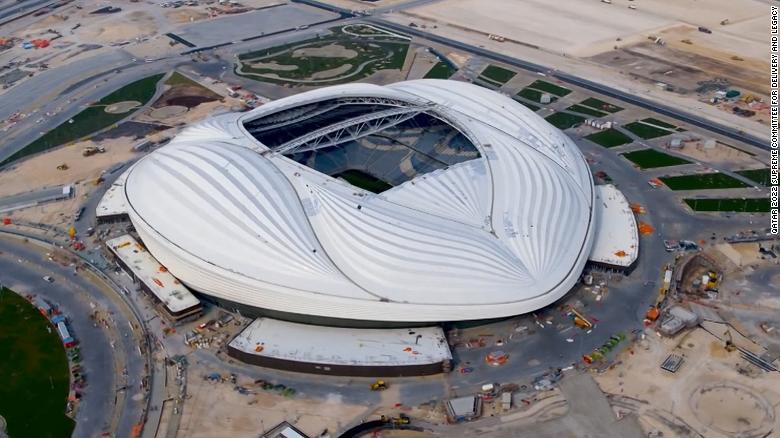 Any or all controversies surrounding the country's sponsorship of Inter Miami will merely be a prelude to the country hosting the FIFA World Cup in 2022. FIFA's decision to award the competition to the country has already been mired in charges of corruption. Moreover, the President of FIFA made it worse. Sepp Blatter said, "I would say they should refrain from any sexual activities." This was in regard to the LGBTQ+ people's concerns.
He later added that FIFA does not want to see any discrimination.
LGBTQ+ soccer fans were looking to attend the 2022 World Cup. However, the host nation Qatar has a message for them.
Gay fans are welcome. As long as you're not… you know… too gay.
Knowing the countries reputation the chief executive of FIFA World Cup Qatar 2022 tried to reassure the fans and said that LGBTQ_ fans would not have anything to worry about.
According to the AFP's Gregory Walton, al-Khater proclaimed that "any fan of any gender, [sexual] orientation, religion, race [should] rest assured that Qatar is one of the safest countries in the world — and they'll all be welcome here."
Even though the country has claimed to update their saws by 2022, it seems highly unlikely that they would. And if this happens the World Cup is likely to see international protests around LGBTQ+ rights
Moreover, they may suggest that the Dutch football team play in pink instead of the countries national color which is orange.
Next read: President Of Poland Is Homophobic Or Is It Just A Cynical Attempt To Win
https://www.outsports.com/2019/12/20/21030586/world-cup-2022-lgbtq-fans-qatar-soccer-tournament

https://www.gaystarnews.com/article/why-david-beckham-may-be-the-first-to-hear-if-qatar-makes-gay-sex-legal/