Reports: Orlando Gunman Was a Regular at Pulse Nightclub, Ex-Wife Says He Was Closeted
In what is being believed to be the deadliest mass shooting in the USA and the worst terror attack post 9/11, American-born Omar Mateen on 12th June killed 49 people at Pulse, a gay nightclub in Orlando, injuring at least 53 others in the process. Although Mateen called 911 during the attack and pledged allegiance to the ISIS, US Authorities denied finding a direct link between the two. After a standoff of about three hours, the police broke into the nightclub, considered one of the safest spots for gay people, and managed to shoot down Mateen.
The incident has come as a blow to people the world round, sparking several peace marches and tributes. While a lot of people are up in arms about how Islam as a religion is against homosexuality, serving as the major cause of the crime, Mateen's parents have clarified that he was not a religious person, his actions were not motivated by religious agenda and simply hated homosexuality, getting agitated even when he saw two men kissing in public. Mateen's ex-wife, Sitora Yusufiy, said he was mentally unstable and a domestic abusers, causing her to divorce him within eleven months of their marriage. She also described Mateen having "gay tendencies" and said his dad had called him gay in front of her on several occasions.
Mateen was a regular at Pulse, the Orlando nightclub he attacked Sunday, patrons say—as often as twice a month. While he was there, he spoke of a wife and children and would often get so drunk he had to be escorted out of the club.
"He's been going to this bar for at least three years," Pulse performer Chris Callen told the Canadian Press.
His former classmate, Kevin West, says that Mateen asked him on a date when they were both students at the Indian River Community College police academy in 2006. He said Mateen asked him our romantically.
"We went to a few gay bars with him, and I was not out at the time, so I declined his offer," he said.

He believed Mateen was gay, but not open about it. Mateen was awkward, and for a while the classmate and the rest in the group of friends felt sorry for him.

"He just wanted to fit in and no one liked him," he said. "He was always socially awkward."
While the world goes on to point out a thousand different reason why he could've committed the crime, the fact remains that in actuality, it was a petty action caused due to blatant homophobia.
In a confusing instance, witnesses have revealed that Omar Mateen  was a regular at Pulse and had to be escorted drunk from the nightclub on multiple occasions. He also reportedly threatened fellow patrons with a knife and would get loud and belligerent when drunk. There have also been claims that Mateen had a profile on a gay dating app and interacted with a few people via the app.
Mateen was said to have been very well organised by witnesses and brandished a military-grade assault rifle with a high capacity magazine despite having a record of domestic abuse and having been questioned by the FBI on multiple occasions in the past. The ease with which he could procure such deadly weapons has also lead to calls for reform of gun control laws in the USA.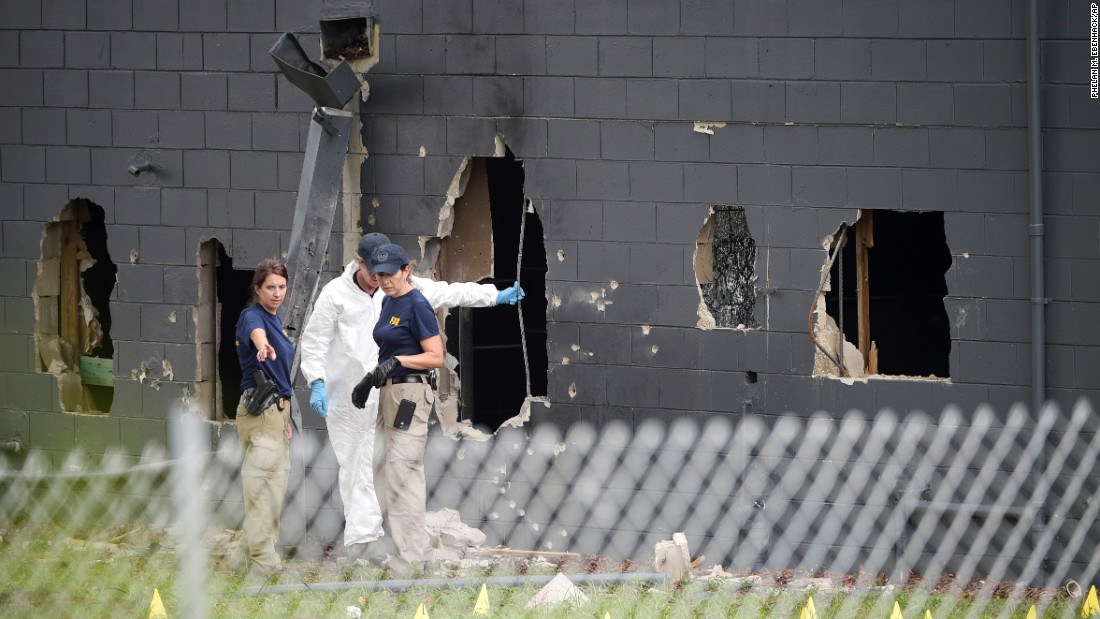 Although the official list of deceased in the attack has been released, a large number of people who were in the nightclub at the time of the attack are still missing without a trace.
Mina Justice, mother of Eddie Justice who's still missing, shared heart wrenching text messages from her son who urged her to call the police and told her Mateen was in the bathroom with them and that he was "going to die" via text. Survivor Norman Casiano owes his survival to playing dead and said Mateen laughed before reigning fire all over the bathroom. Families of victims have revealed several other such stories that could affect even the coldest of people.
While a sad majority of people try to link the event to religion and bring in more hate into a story that already has enough, President Obama rightly summed it up as "an act of terror and act of hate".
While the world struggles to come to terms with the saddening incident, we can do more than just pray for Orlando by recognising the fact that we live in a world where people still live in fear based on who they are built to love and contribute to creating a better world for them.