Same-Sex Couples Cannot Adopt Under The Trump Administration
If Trump's new law falls through, over 40,000 children will be left without a family. The month of November is the National Adoption Month. And on day one of the month, the Trump administration came up with the notice of nonenforcement. The proposal from the U.S. Department of Health and Human Services is to override the anti-discrimination law. The law supported homosexual couples to adopt.
Selective Adoption
This override clearly facilitates selective adoption that denies the rights of homosexual couples. The Obama Administration set down the anti-discrimination law during his term. The law made gender identity and sexual orientation as "federally protected classes". Since the notice of nonenforcement is issued, there is only a 30-day comment period before it becomes a rule.
According to Well and Good, what this means is that Department-funded faith-based adoption or foster care will now have the right to openly deny homosexual couples or LGBTQ+ individuals from adopting a child.
Consequently, this would keep many children from getting a good home and a family. Sheerly because on sexuality and gender of their guardian(s).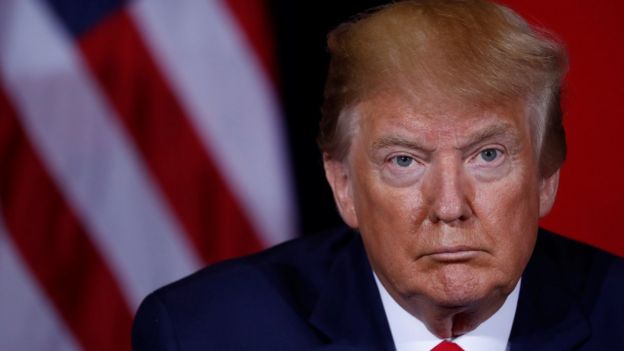 Also, more than 10,00,000 children who are in foster care presently are awaiting adoption. And many LGBTQ+ members and gay couples are denied from adopting a child. This results in many children left unadopted. And also, this could make children grow up to the idea that there is only one certain way to identify themselves. Cis.
Furthermore, according to research by the Child Welfare League of America, the decision is pretty ironical. Since a majority of the "LGBTQ+ youth entered the child welfare system because they had been rejected by their families. To add to this, the heterosexual couples are the only ones allowed to adopt. Which means there is no way north for the children.
Well+Good also quoted Denise Brogan-Kator, the Chief Policy Officer at Family Equality who said,
"Young people in foster care are now being subjected to living in this fear that their identity is something wrong or bad, and that because of it, they will have less of a chance of finding a safe, loving home"
More Than Sexuality and Gender-Identity
Here is a comment by Abbie Goldberg, PhD, the author of Open Adoption and Diverse Families. She said that same-sex couples are more likely to adopt children of color or children with disabilities. And adds that both of these are overrepresented in the foster care system.
This only makes same-sex couples more valuable to adoption and foster care systems. And obviously, this did not sit well with the LGBTQ+ community.
According to Pride Source, the legal director for Lambda Legal, Sharon McGowan, said the proposed rule would put vulnerable members of our communities at risk. The communities include LGBT+ who are also poor and facing homelessness. This extends to "LGBT seniors and LGBT youth in out-of-home care, including foster children in need of loving families, people living with HIV, and many others."
She said that the rule "rolls back critical protections against discrimination on the basis of sex, sexual orientation, gender identity, and religion."
"Furthermore," McGowan said,
"HHS's announcement that it will immediately cease enforcement of existing non-discrimination protections, rather than adhering to the established procedures for changing regulations such as these, once again demonstrates the Trump administration's utter disregard for the rule of law."
The Department of Health and Human Services Administration for Children and Families gave us some statistics.
They state that 53 percent of the population in foster care are racial and ethnic minorities. That is almost 2,44,787 children. A journal from Children and Youth Services Review shows that over 47 percent of the child welfare system population is disabled.
Banning same-sex couples from adopting will only increase these percentages. And it will not do anything to help out the children in foster care.
"Barring LGBTQ people from adopting or fostering makes no sense from a child welfare or economic perspective." —Abbie Goldberg, PhD
The Trump Agenda
The Trump Administration evidently, has not made its decision based on research. Secondly, the override is sure to leave the adoption and foster care system promoting adoption through a bottleneck. Child Welfare will definitely take a turn for the worse. The Obama Administration was pro-LGBTQ+. And made laws that supported the community to gain equal opportunities. If this rule falls through, Trump's Administration will clearly be an anti-LGBTQ+ government with laws that discriminate against the community left, right, center.
It seems like the Trump Administration simply wants to undo what the Obama Administration did. The Pride Source revealed that the "HHS press release said the Trump administration had "serious concerns" about implementation of the regulations under the "prior administration." "
And their argument for overriding is equally baseless and ridiculous too. To support they gave reasons such as the "substantial number of small entities" who were suffering "significant economic impact". This according to them is a consequence of the Obama era UAR. They cited many laws. What stood out is the law in Michigan which challenges the existing rule as violating the religious and free speech rights of an adoption agency. The agency keeps LGBTQ people from serving as parents.
We will probably soon see how the events churn out. Hopefully, the LGBTQ+ community in America has the strength to keep it from happening.
https://www.wellandgood.com/good-advice/lgbt-adoption/
https://pridesource.com/article/trump-hhs-reverses-obama-era-non-discrimination-policy/