Self-Care Tips Straight From These Experts Will Brighten Your Life
Self-care is crucial for our physical, emotional and mental well-being. Putting these needs first is very essential and can help us deal with things and life in general, better.
Learning how to eat right, reduce stress, exercise regularly, and take a time-out when you need it are touchstones of self-care and can help you anti-stress, stay healthy, and be resilient.
You should never neglect self-care.
Here are a few experts' self-care routines that you should follow: 
1. Stress management
Self-care habits like connecting with a loved one, meditation and eating healthy reduces stress and anxiety.
"For some, self-care means quality time with family, unwinding to mindless television at the end of a long day, planning vacation times, participating in social activities outside of work, all offering a different reward.

For myself, I have always found most of my self-care — my refueling — in more introverted activities. I do my best when I get to listen to meditations that ground me on a daily basis, step out into nature, spend time taking care of my own personal to-do list, etc."

-Beth Rue, MSS, LSW, primary rherapist at Summit Behavioral Health
2. Laughing is healing
Humor is an anti-depressant that most people ignore. It helps with stress and makes you forget your day's troubles at least momentarily.
"I think a lot of helping professionals find it second-nature to guide and support others on their life journeys while we can easily lose ourselves in the mix. What helps me immediately during and after an emotionally challenging day is to use humor to lighten things up for myself. Sometimes that means cracking jokes with colleagues to lessen the stress felt that day. Or having a light-hearted and humorous conversation with someone who 'gets me' and my sense of humor. Or watching a show or film I know I will get a kick out of to make myself laugh. Laughing out loud is a powerful antidote to emotional distress that always helps me lift my spirit." 

–Gabriela Parra, LCSW, California-based clinical social worker
3. Sleep is important
Not getting enough can even cause major health issues. Moreover, not getting enough sleep affects how you feel both emotionally and physically.
"I like to create a buffer between work and home: taking some time after my sessions just to decompress and clear my mind. And of course, above all, I have to keep taking care of myself. Practice what I preach in terms of having hobbies, being active, getting outdoor time, prioritizing sleep (this one can be tough!) and staying social with the people whose company I enjoy."

–Andrea Bonior, PhD, clinical psychologist
Read: MENTAL ILLNESS IN COUPLES: EVERYTHING YOU NEED TO KNOW
4. Physical Health is key
Self-Care is more than just mental health. It also involves taking care of the physical aspects too. A morning jog, weight-lifting, meditation, yoga and eating healthy are all things that can revitalize you.
"I try to take care of myself physically by going to the gym regularly and exercising. Working out gives me a tremendous boost in how I feel physically and mentally. I also practice what I preach, which is not to compare myself to others. It is important not to project onto other people thoughts that their lives are so much better than my life or that I am not successful because I have not accomplished what others may have achieved."

-Marc Romano, PsyD, director of medical services at Delphi Behavioral Health
5. Family time 
Although self-care essentially implies a personal undertaking, your family can help you a significant amount in your journey. Having someone that you rely on decreases pressure and gives you a sense of comfort that is hard to find.
"Much of my self-care involves activities that help me to feel calm, strong, and connected. All important things in my line of work. Perhaps most importantly, I spend time with friends and family, with whom I feel loved and supported. When things become difficult or overwhelming, they help me find perspective, sometimes simply with a much needed laugh."

–Amanda Zayde, PsyD, New York City-based clinical psychologist
6. Nature therapy 
Nature therapy involves interacting with the environment in whatever way we can. It might be gardening, trekking, mountain climbing or fishing. It can also even just be an hour-long walk. Furthermore, there's something being out in nature that will give you a new lease of life.
"A go-to for me in order to decompress and recharge is getting out in nature. Nature-therapy, as I like to call it, allows me to be in the moment, check in with myself, connect with the world around me, and get some much needed fresh air. The benefits of spending time in nature are unbe-leaf-able (!) as it is a proven way to calm the mind and body!"

–Joanna Boyd, MCP, RCC, Vancouver, Canada-based clinical counsellor
7. Healthy work-life balance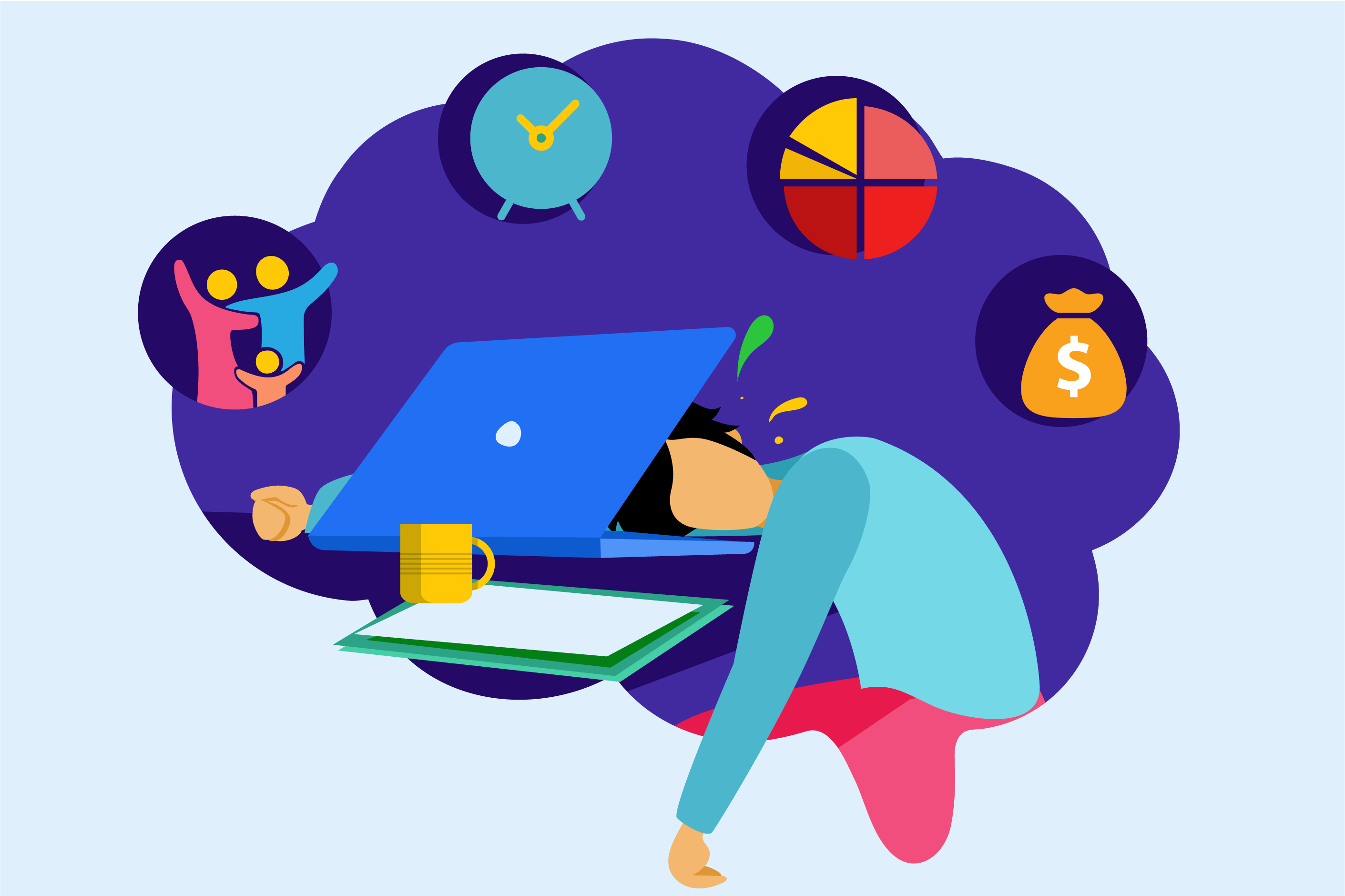 Being a workaholic can be good but not always. The stress and exhaustion from work can make you less productive, disorganized and can emotionally deplete you. It can also lead to all sorts of health problems, from anxiety and depression to insomnia and heart diseases. This is why knowing when to stop working and start living can help you take care of yourself better.
"It's so important for us to practice what we preach! Namely, having a balanced life that includes time with friends and family, getting a good night's sleep and eating well, exercising, and doing things just for me (e.g., reading a good summer novel, cheering on my Tennessee Titans games, etc.). It's also incredibly valuable to have a trusted mentor or two to seek guidance from when things have been particularly stressful."

–Simon Rego, PsyD, chief psychologist at Montefiore Medical Center/Albert Einstein College of Medicine
Next Read: THE DANGERS AND LIES OF CONVERSION THERAPY