Sex Toys Gay Men Must Try For A New Experience
Guys did not enjoy sex toys when they first came out. Back then guys used to explore their anal pleasure with dildos.
The first initial understanding of sex toys came after gays were introduced to Grindr. Every one quickly discovered sex through the glowing orange icon on their phones. One man said, "I believed "sex toys" for gay men stopped at dildos and prostate stimulators, and I did not consider them legitimate sex play all on their own."
But lately, there have been many sex toys out there that go beyond anal toys. This article we shall explore all those sex toys that you may have never heard of but after reading this you surely will want to give them a try. And yes, they are safe.
7 Sex toys for a new experience
Glass Butt Plug (High Quality)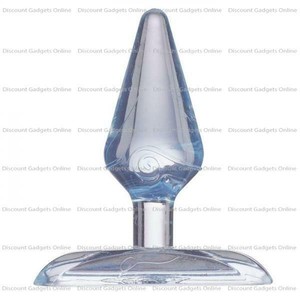 Who would have ever thought glass could be used for penetration? But it is nothing to be scared of. Glass is hypoallergenic. And if you get one that is of a high-quality plug, it will not break in your butt. The glass becomes warm as it touches your skin. Moreover, it becomes slick with, lube. The lube can be of any kind. Silicon or water-based. It doesn't make a difference.
One thing to remember is that glass is really hard. It doesn't give like silicone. What's more, is that glass allows you to see the sphincter opening around the toy. Give this one a try.
A Good Jack-Off Tool
This one is for when you feel like going solo for a day.  A jack off tool is useful for when you wanna play solo as well as world-changing hand jobs from a friend. You can find these on The Tenga Flip Ultra from Fort Troff. It is a wonderful company that makes some highly recommended sex toys.
Double-Ended Dildo
When you and your partner want to bottom, a double-ended dildo would be an ideal choice. It is easy to find a double-ended dildo at any local novelty store. As simple as it sounds, the double-ended dildo has two penis-like heads at either end.
If you want to go cheek to cheek, this Mr. S Leather is an ideal pick for you guys.
Oxballs Spreader Butt Plug
This one look and sounds a bit scary but gay men will totally get it. The Oxballs Spreader butt plug. The name says it all. This device spreads open once it is inside you. The butt plug is made of silicone and water-based lubricants can be used. Silicone lube can also be used but make sure to wash it immediately after play.
Thug Double Fucker
This one sounds interesting but a bit complicated. The credit for this one goes to those blessed three men that first discovered double penetration. This one is advisable for those who are tyring to have a two-person, monogamous relationship.
This one falls into the category of cock extenders. Even though it does not extend or expand the top's penis. Rather it attaches a dildo to his penis and allows you to "take two" without having a thirst person involved.
The Raw Pup
A three in one sex toy that saves you from having three different devices. The raw pup is a combination of three designs. The cock extender, butt plugs and jack-off tools. These three come together to make the raw pup.
This one is similar to the raw dawg that rocked the market a few years back. The raw pup is a soft and squishy toy that is inserted in the ass. One it is inside it locks in like a butt plug. The toy then opens and expand around the penis when you stick it in the bottom's hole. This one you must try if your in for an adventure with your partner.
Sounding Rods
These are just a few sex toys that are very odd to hear about. but these ones are quite popular in the gay community. And it is recommended to those that are in for a little experiment and excitement. There are many more that you can find easily online or in local novelty stores.
Next read: Sex Tales: Think From The Right Head: Having A Boner For Three Weeks
https://www.advocate.com/love-and-sex/2016/3/22/39-sex-toys-every-gay-man-should-try#media-gallery-media-19