The Best Sex Toys That Are Not Sex Toys You Can Find For Really Cheap!
In India, sex toys are usually a topic of hush-hush. So much that vibrators are sold as neck massagers. But this does mean that we are not intrigued to find more ways to spice up our bedrooms. Or the kitchen. Maybe the living room? Oh, the table! And maybe the swing. But wait. Before you make your weekend plans to stay indoors and exhaust your energy, here are a few toys that will up your sex game like nothing before.
Read: The Weird History Of Sex Toys
Yes, we have written about Sex Toys before. But these are toys that you can either find at your home or get under 3-4 dollars or 200 Rupees. These sex toys are approved by Doms in India and other professional sexperts. Are you ready to toy around?
No. Not yet. Before you get down to experimenting, there are a few things that you should definitely remember. Consent, safe action, and safe words, and communication.
Consent:
You will find millions of articles that discuss what consent means. Whether it is paid sex or unpaid sex like sex with your partner, always, yes, always ask for consent and respect their decision when they say no.
Safe Action and Safe Word:
If you're a newbie and haven't experimented before, or someone who wants to take things a step up from the basics, then decide on a safe action and a safe word. Safe action is for when your mouth is covered. This could include the 'V' sign, popping up one of the fingers, or a motion with your hand. The safe word should be something that you would never use during sex. So all the nicknames you have for each other are out, no letters, no sounds, and definitely no sex actions. You can choose multiple words to make things better. The most used ones are red, yellow, and green.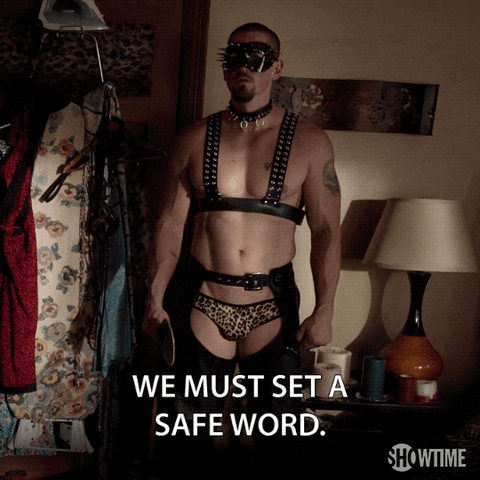 Communication:
Figure out your boundaries with each other, talk and discuss what are the sensations you like and don't. Also, talk about the degree of the sensation you would prefer. If pain, how much pain, if it is tickling, how much of it, how much of name-calling and so on. This is another reason why safe action and safe words are important. Another reason to communicate before you get to shopping is to gain clarity on what to shop.
Now that we have that in place, here's the list:
1. Spatula:
Yes, it is very basic, and yes they work! But there are a few things that you have to remember to pick the right one. You can choose from a variety of them. They can be thick or thin, wooden or plastic. Thick ones hurt less, and the thin ones hurt more. Both materials can cause equal amounts of pain. Metal ones are usually slippery but they work as well as the plastic and wooden ones. Rubber ones are slightly more expensive but are definitely the best. A simple way to test it is to hit it against your hand. Your hands have nerve endings and it is a pretty good estimate.
Price Range: 35-150 Rupees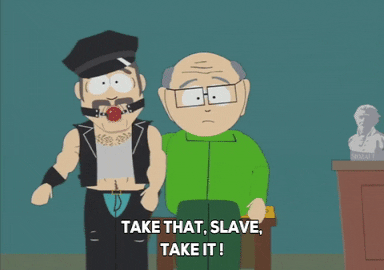 2. Massagers:
No, not the ones that are sold as neck massagers, not that there is anything wrong with them. Massagers that you have probably seen being sold as face massagers, back massagers, and more. This are usually manual and are sold on the streets for really cheap. Depending on how harsh or softly you use it, the sensations can change. Try and change the motions in which you use the massager and you will see the difference yourself. Massagers can be used in various places depending on the size. Which is why communicating with your partner is important. Be sure to buy massagers with blunt ends so you don't have scrapped skin. Unless that's what you need.
Price Range: 50-200 Rupees
3. Left Over Tassels From Bags:
This DIY can help you create a whip with the weight of your choice. Tassels are the new big add addition to bags these days. So, find a bag with the biggest tassels, and then you have a bag and a DIY whip! If not, go befriend a cobbler. Cobblers have the best materials and will help you with the materials and the stitching together for cheap. If you want leather ones, it might get a little expensive. But the investment can pay off very well for your relationship.
Price Range- 70-200 Rupees
Also Read: A Safe Sex Guide For The LGBT Community
4. Plastic Foot Scrubs:
These when used against the sensitive parts of a body, Cahoones and nipples especially, can create pleasant sensations that will have your partner all excited. Their handles make it easier to use. But importantly, make sure they are the plastic ones. The steel scrubs and the metal scrubs will scrape your skin off, and nobody wants that. Nobody. Especially when you're using it on the sensitive regions.
Price Range: 10-40 Rupees
6. Pizza Cutters:
Don't be surprised or fret. Pizza cutters can be sharp, but the ones that you will usually find are blunt. They cannot cut through the skin. Pizza cutters cause mild pain and can be creatively used. Run it down the chest, sides of the torso, and on muscular places for mild pain. For increased pain, you can use it closer to the bones. Collar bones, the nape, the ribs, insides of the thighs are easy places to induce pain
Price Range:  15-150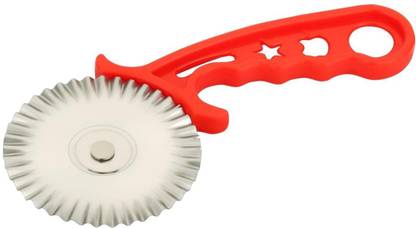 7. Textured Gloves:
Okay, using textured gloves can be a bit tricky for females, but better to be used on the males. It is very simple. Instead of using your hands, adding texture can elicit the right reactions. Studded gloves are easy to find but you have to take care of the friction. Bigger studs or smaller studs that are closely placed are both perfect for usage. The range of acts can vary from caressing and grabbing to fingering, stroking, spanking, choking. You can also use this for self-pleasure.
8. Packing Peanuts and Electric Tooth Brush
Packing Peanuts are a new inclusion to Indian Packaging, if not those, you can use soft beauty blenders. Now remove the top of your electronic brush, and replace it with the packing peanuts or the beauty blenders.
Enjoy.