The Indian LGBT Plays You Probably Did Not Know About
Are theatre and plays making a comeback? Take a look through literature and skim through the pages of Shakespeare. Ask if he was really gay. And if Oscar Wilde ever spoke about the love between homosexuals? The Indian LGBT plays have changed the theatre scene in the past decade. The education system is slowly upgrading, and there has been a widening in the cultural and inter-cultural spectrum offsite. So is it time we run back to Vagina Monologues and pieces from the dearly beloved, Ismat Chughtai?
Honestly, who cares about Plays anymore?
As a student of literature, I have personally been exposed to gender studies for a significant portion of my adulthood. And as a child of Humanities, I have made it a point to expose my non-humanities friends to the world of plays and theatre as against rock concerts. (I have nothing against rock concerts.) I realised that the majority of the audience were shaking and felt riveted by gender-questioning, gay-normalising, and LGBTQ+ pro plays. And I knew I had to remind everyone, what the Indian literature has in store for all of us and why we should be performing them on the streets to educate the masses.
Plays are one of the easiest ways to put across an idea to the masses. It sometimes even travels through language boundaries and gets people thinking. Although directing and producing a play can be challenging. But if the form is encouraged, it can travel to smaller towns and villages. Places where awareness about LGBTQ+ can spread better than pride parades or news on TV.
Read More: Teaching Underprivileged Kids about LGBTQ+
So let's begin with the first play that unraveled me into the world of non-binary genders and sexual freedom.
FROZEN FIRE
Frozen Fire by A. Mangai is an exceptionally written piece that is based on the Mahabharata. The writer A. Mangai is the pseudonym of Dr. Padma Venkataraman, who is a Professor of English at Stella Maris College (Chennai). The play is a part of the book "Staging Resistance".  Originally written in Tamil as "Pani-Thee", Frozen Fire is the story of Amba. And I mean, THE story of Amba if it could ever be perceived in all of its complexity.
The play touches upon the multiple elements of LGBTQ+. This includes masculinity, gender-fluidity, transgender, transitioning, feminism, and basic human rights. There is poetry, there is prose, and this LGBT play pushes all the right buttons and asks all the right questions. There is nothing offensive and nothing that negatively provokes the audience. But the message gets through to people of all ages. Mangai is a true Wizard with words.
Also Read: LGBT in the history of Gods and Goddesses
Lihaaf
If you haven't heard of Chughtai, then you need to take a day off and sit with all of her plays and spend a day at your nearest library or the comfort of your home. If you are looking for something bold, simple, and straight to the point, Chughtai has you covered. Her short stories are extremely popular and mind you, a little difficult to perform. But if you have a creative eye and can convert ideas into action, then do not hesitate one bit.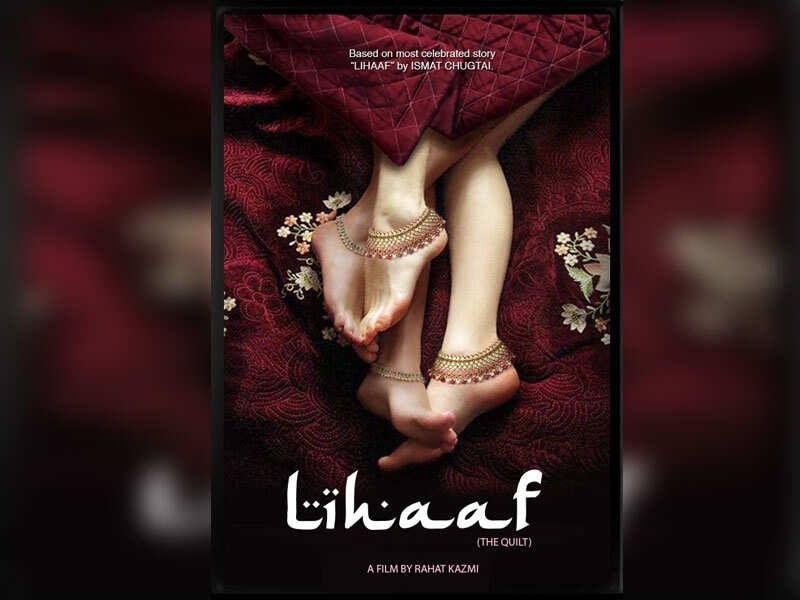 Her short story, Lihaaf (The Quilt) is thought-provoking and ends on an unlikely note that you cannot openly discuss nor keep it a closed secret. It is enough to create gossip and get people talking. Lihaaf discusses homosexuality without ever mentioning homosexuality or being gay. But there is a definite mention of the word "Elephant" which is critical to the whole portrayal. Intrigued yet?
Yes, the play has been around for a long time now and is extremely popular in the world of Indian theatre. Translated in English as "A Friend's Story", the play revolves around a lesbian love story. Mitrachi Gosta is what happens when Bollywood engages with homosexuality in the 1980s. A love triangle, some sweet romance, and there you have it!
Even though the play is set during the pre-Independence era, the theme and the script fits right into today. Side note, what does that tell about our progress, really? Either way, the story ends a little melancholic and is slightly predictable. So if you want to see how to work it through a respectful spin-off, here's some solid Indian desi material.

Dance Like A Man
Director and Playwright Mahesh Dattani, wrote Dance Like A Man in 2 acts and divided the story between three generations. Dabbling with ideas of patriarchy, culture, gender, dancing, and romance, the play is an ideal entertainer. The writer has knit themes of socio-politics, home-bound, and personal interests and conflicts within a generation and between each generation. This palimpsest of a story is exactly what one needs to mirror the present situation of Indian society.
Dance like A Man, as the name suggests is very dance-centric. The plot and the element of dance will ensure an enthralling experience that can get the audience's eyes glued to the stage. We have discussed earlier how culture can significantly change the way one perceives another, the play pushes the point miles ahead of where we were at.
Read About: Decoding Culture through the LGBTQ+ lens, does it make a difference?
Here's a weekend plan, go watch a play. There are plenty of great places to watch them and interact with the artists and playwrights. And they will help you and whoever you are with to explore the ideas, unlike any other source. From talking directly with the performers who bring alive the characters, to digging the brain of the director, you will have the opportunity like no other.