The Queerest Dialogues And Moments on TV Shows
We have seen the development of many LGBTQ+ characters on our favourite TV shows. Stories that revolve around the issues that affect the LGBTQ+ community now receive the attention they deserve. Off recent, TV series has delivered some good quality content. And this is a revisit to the best queer moments.
Stanford Blatch might be one of the oldest and yet identifiable gay characters who almost accurately depicted. Carrie's close friend from Sex and the city. Sex and city opened up a lot of questions related to sex, gender, and identity. The show also broke stereotypes about looks, desires, and expressions of romance.
Moving on, we stood witness to Will & Grace, Six Feet Under, and Glee. Characters slowly begin to diversify into LGBTQ+. Although, in most shows, it was prominently gay men who stood to be the LGBTQ+ representative.
Without further ado, let's get down to it.
Here's a gem from Glee.
Kurt Hummel had his fair share of quirks. But if we were to get down to it, he knew exactly what it means to be gay. Orthodox family, bullies classmates, and a few jerks as partners, Hummel gave us all the right feels along with heightened relatability.
Brooklyn Nine-Nine!
Nine-Nine! Brooklyn Nine-Nine has delivered non-stop entertainment starting from season one. With the entry of Captain Holt, gay men were presented in a brand new light. Captain Holt has so much going on that does not revolve sheerly around his sexual orientation. And yet, the features that do generate from being gay are honestly pretty amazing. Also, check out his gay romance goals.
Elena, One Day At a Time
If this scene did not make you weep, are you even human? Elena's interaction with her father is coming out of the closet in its truest form. Coming to terms with her father being unaccepting of her or figuring out who to dance with for her quinceanera, Elena's character as a gay teen is spot on!
Kevin, the Gay Best Friend
At least in the first season, Kevin and Betty are the perfect friends. Kevin, being his best gay self admires Archie from Betty's window. And his reactions are so freaking organic. Kevin and Betty share the cutest of relationships. Kevin is not presented as overtly gay and Betty does not treat her gay best friend any different from the rest. Which is what makes their relationship so awesome. Also, look at Archie, who wouldn't drool over him?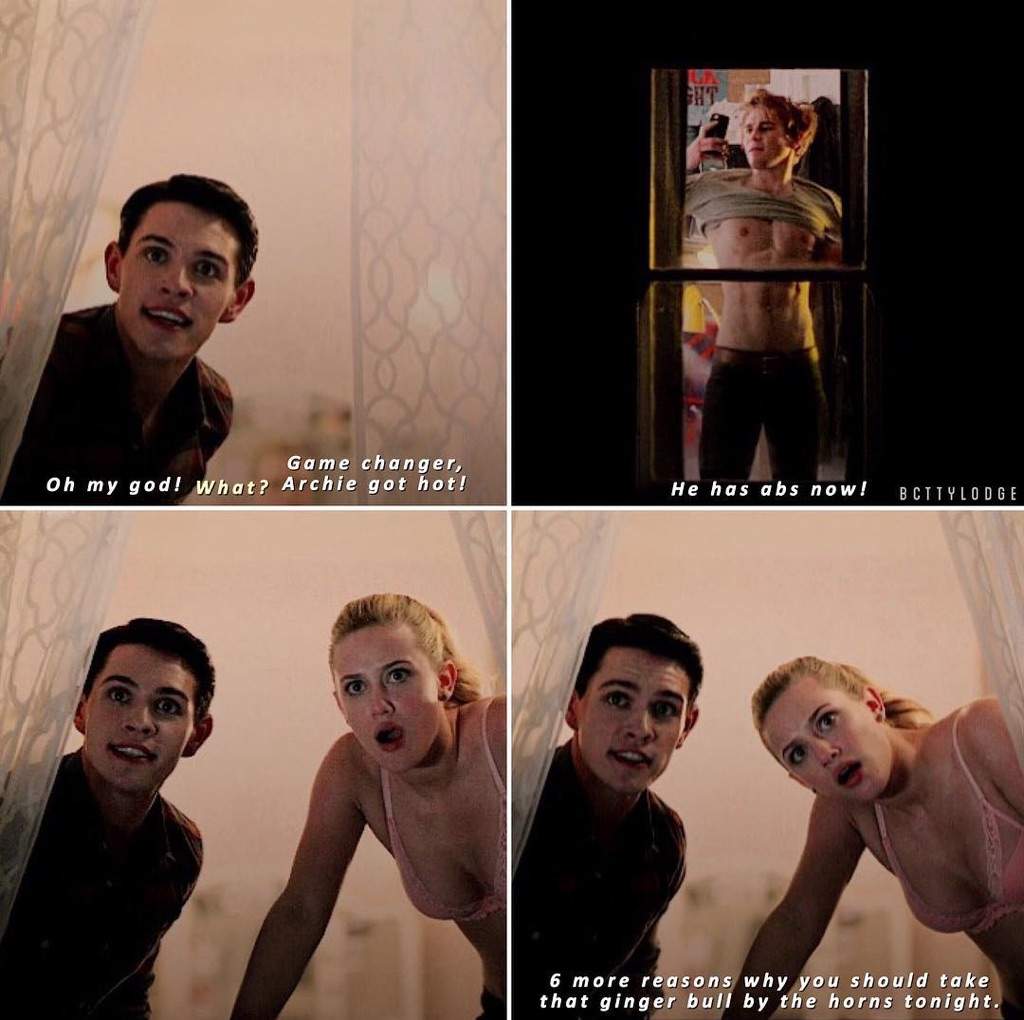 Suggested Reading: 5 Best LGBT Characters In Your Favorite TV Shows
Robin coming out
Stranger Things season 3 introduced us to the nonchalant smart cookie, Robin. Robin and Steve share a quick will they, won't they relationship until they both sit down after a puking session. When they both begin to discuss their time in school and land on Tammy Thompson. Robin eventually spills her secret and Steve realises that she doesn't like him but was jealous of him. How many queer love stories end like this?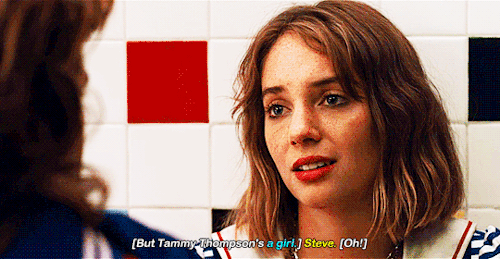 Atypical
Have you watched Atypical yet? If not, go watch it right now! This show on Netflix is millennial, real, and has no moments that will make you weep. And yet they touch upon every aspect of love, friendship, and family that will get you hooked to the show. Casey and Izzie present the line of bicurious relationship and sheds light on romance outside of monogamy. It is the sides to queer that we rarely get to witness.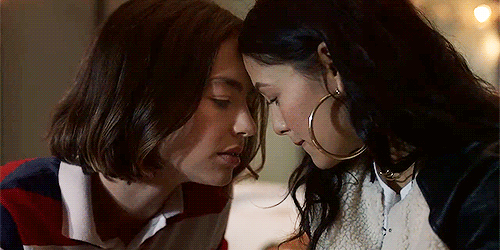 Sex Education
Sex Education is such a great series! Confusion, chaos, adolescence, sex, it's got it all! Sex education gave us Eric, a fun, creative black gay teen who was best friends with the protagonist. Even though the protagonist,  Otis Milburn played a major part, Eric's transformation steals the attention of the viewer. His self-acceptance and identification are heartwarming and provides such joy especially after his family accepts him.
Cable Girls
Cable Girls is set in the 1920s and has powerful tones of feminism. A huge part of feminism is also lesbianism. It even goes onto cover the medical, political, and social situation of lesbians back in the day. Carlota and Sara are the gay power couple who will give you some serious couple goals. The ideas of Butch and femme are accurately represented as well. They are a strong voice of reason and use their love as a power move against patriarchy. Simply, mindblowing.
Thanks to the diversity in representation, the world has slowly become better aware of the LGBTQ+ community. We have characters we can identify with and stories that we can learn from. But most of all, we know that the LGBTQ+ is being heard in their truest authenticity. What's your favorite queer moment? Let us know!
Read Next: Upcoming LGBTQ+ Tv Shows To Look Out for This Fall…
<a href="http://www.wlddirectory.com" target="_blank">WLD Directory-Free web directory</a>