This Big Fat Gay Indian Wedding Will Melt Your Heart
The love story of Neeral and Anu shows the way the world is changing for the better.
When individuals like Neeral and Anu formalise their love and have a big fat Indian wedding, in a country where homosexuality is a crime, gives strength to millions of people who are afraid to come out of the closet and be themselves.
"We vividly remember the first gay clubs we went to in our early 20s and the freedom that came from just being ourselves."
In an interview with Huffington Post, they condemned the Orlando shooting and recall their first visits to gay clubs. They believe it is important to connect with people on individual levels to understand what goes on in their mind. For them, it was a close brush with the reality.
When did they become aware of their sexuality?
Anu became aware of his preferences at an early age, but couldn't compare and speak about it to anyone. Coming from a South Asian family, where sexuality is not a dinner table conversation topic, he was confused and felt different amongst his friends. Whereas, for Neeral it was a completely opposite to that of Anu's. He was ashamed of himself and questioned his existence. He feels happy that he was accepted by his friends when he came out of the closet- which was hugely responsible accepting himself.
"I did not want to be gay and I questioned whether my life was even worth living," said Neeral.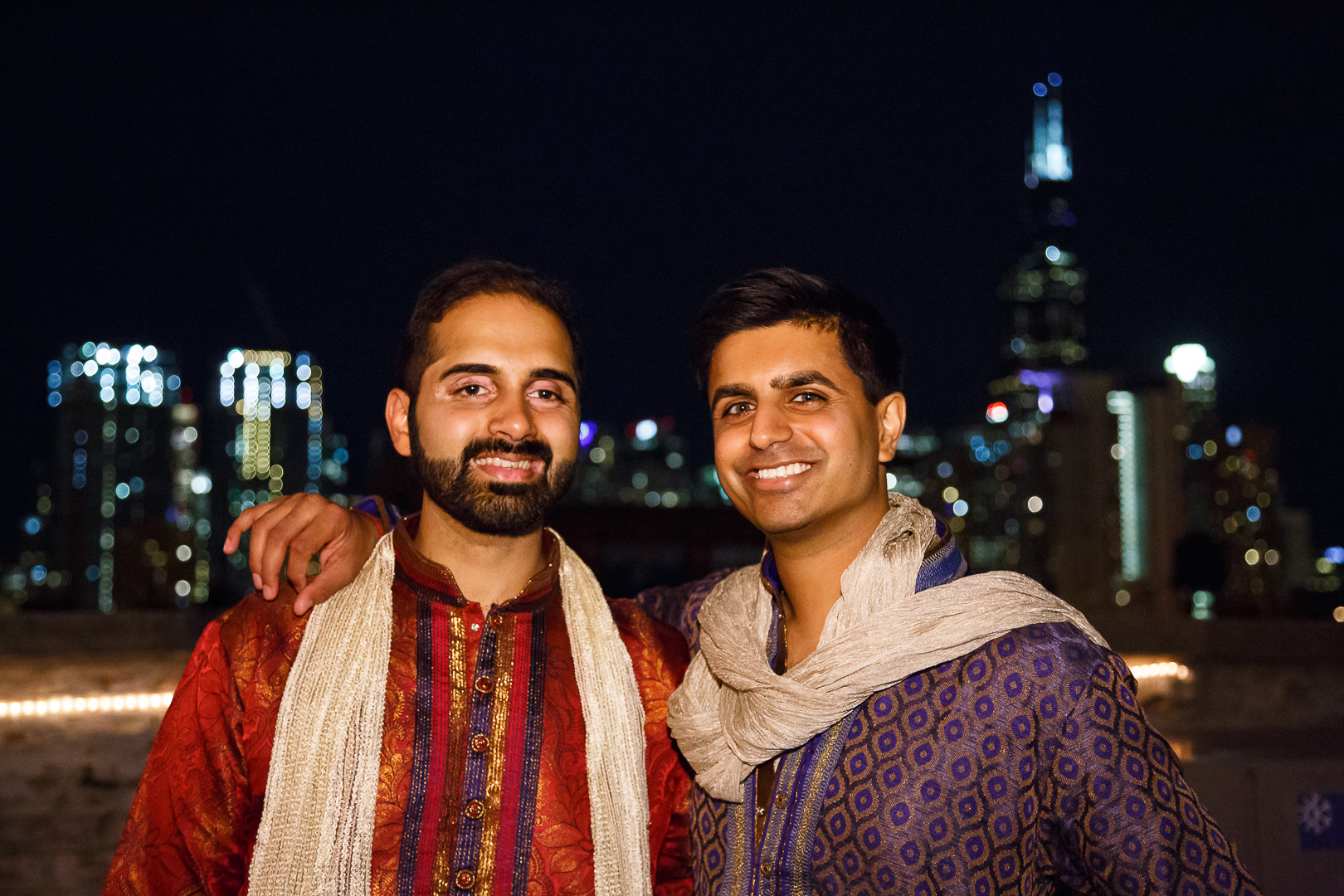 Meeting each other
Both their parents moved to the US in the late 70's and early 80's. They were introduced to each other on an online networking website and after talking for about a year, they met in Chicago. Early enough, they understood that their bond was stronger than the rest, they decided to give long distance a try. And, rest is history.
Coming out
Coming out to their parents was a daunting task, especially for Anu, who had not told his parents about his sexuality before dating Neeral. They thought that bringing another South Asian companion home, at least, would help them to come to terms with their sexuality easily. But, they consider themselves lucky to have parents who not only accepted them with open arms but also 'came out' to the larger community and treated each other as their own son.
" I sometimes do wonder what would have happened if I was raised in India. Would I somehow suppress my feelings and marry a woman?"
Being brought up in India?
Anu and Neeral have different views about how difficult or easy their lives would have been if they were brought up in India. Anu, owing to the support and love he got from his grandmother and cousins in India, feels that life may or may not have been difficult in India and it has a potential to improve in every way. Neeral, on the other hand, feels that the resources and community reactions in India may not be at par with that in the US.
For them, coming out is a personal decision and they consider themselves lucky to have a supportive family and loving friends. They believe that giving time to process and understand the reality, parents and family come to terms with the sexual identity and turn out to be biggest allies in a homophobic world.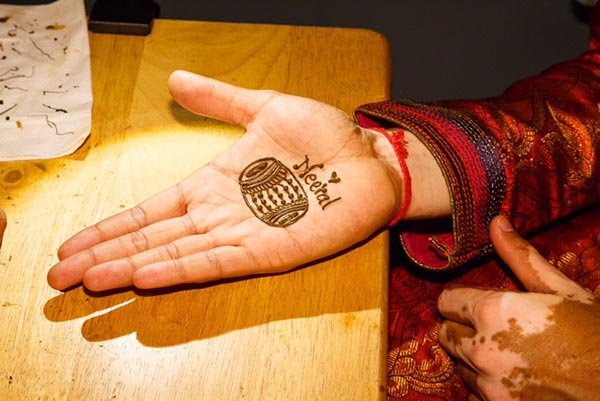 "Will you marry me?"
After nine years of dating, Anu decided to pop the question on Neeral's birthday. Recalling that day as one of the best days in their lives, Neeral and Anu knew that what they shared was something special. Their love was celebrated amongst their friends, followed by an engagement ring from Neeral on the following Valentine's Day.
"We did inquire about having our ceremony at one of our favourite temples, but unfortunately, we were turned away."
Having being turned away by their favourite temples, they were directed to Hersh Khetarpal, who was supportive and comfortable performing the ceremony for them. Neeral being a Gujarati and Anu- a Bengali, were clear about incorporating Hindu rituals in their ceremony. The first day of celebration began with a Grah Shanti puja, followed by a scrumptious Gujarati Lunch and 'Sangeet' and 'Garba' in the evening. There were 'Menehdi' artists- just like any other Indian Wedding.
The wedding ceremony, on the next day, was a big event at an antique store, with a theme of ''Vintage India''. They wore traditional Indian Sherwani for the wedding ceremony followed by tuxedos for the reception. Ladies were styled as 'Sharmila Tagore' in the good old 60's. The most important part of the ceremony was the fusion of the new and the old culture and mindsets. Walking in, to a sitar version of Beyonce's song- Halo, they were cheered emphatically as they walked towards the Mandap.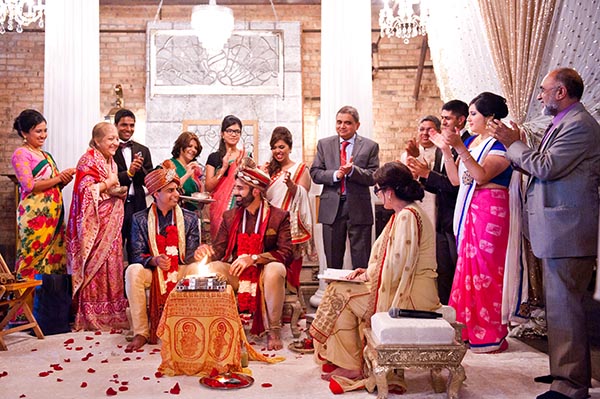 The ceremony was smoothly run by Hersh Khetarpal, their officiate- who explained the traditional Vedic vows in English and explained how her journey led her to perform same-sex Hindu wedding ceremonies.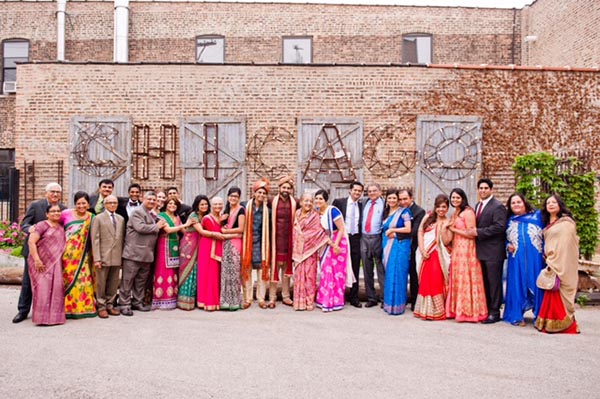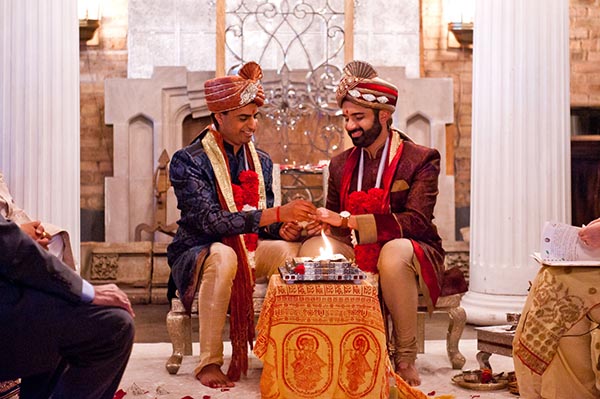 The dinner was preceded by a heart-warming speech by Anu's sister followed by Neeral's brothers' speech describing Anu as an another older brother, occasionally taking playful jabs of humour as well. Being Bengali, Anu's mom served her own roshogollas and chom-choms along with the wedding cake as dessert.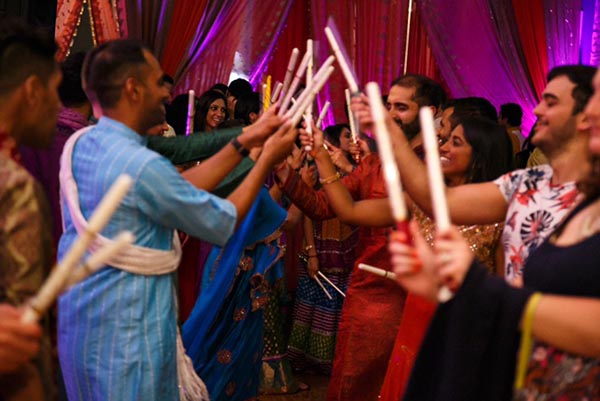 This was followed by a dance between the newly wed couple followed by a mother-son dance on an old touching song from Bollywood. The dance floor was then opened to everyone to hit the dance floor.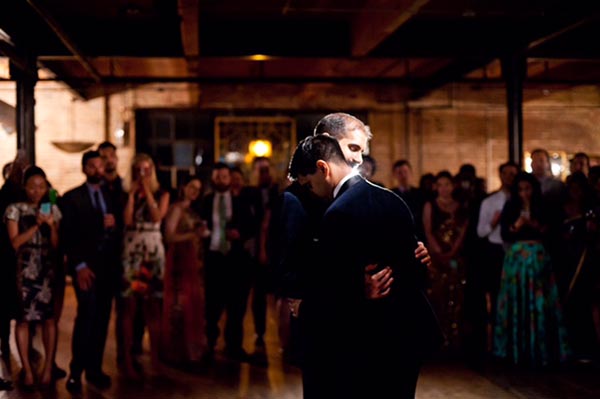 Written by Juhi Ashtputre