This High School Musical Fan's Story is Why We Need LGBT+ Representation
Hello! Are you ready to get nostalgic, happy, and cheery, all at one go? Well, this story is for you! As children who grew up in the 2000s, High School Musical was one of our favorite things to watch. The characters, the movies, the school, it was all pretty awesome. And Frankie A. Rodriguez agrees.
When the movie premiered in 2006, Rodriguez was pumped with relatability. He saw that there were more theatre nerds like him. With more musical shows that eventually came about, Rodriguez found his calling. He is now going to play the gay choreographer in High School Musical: The Musical: The Series. The show is to premiere on Tuesday along with Disney Plus.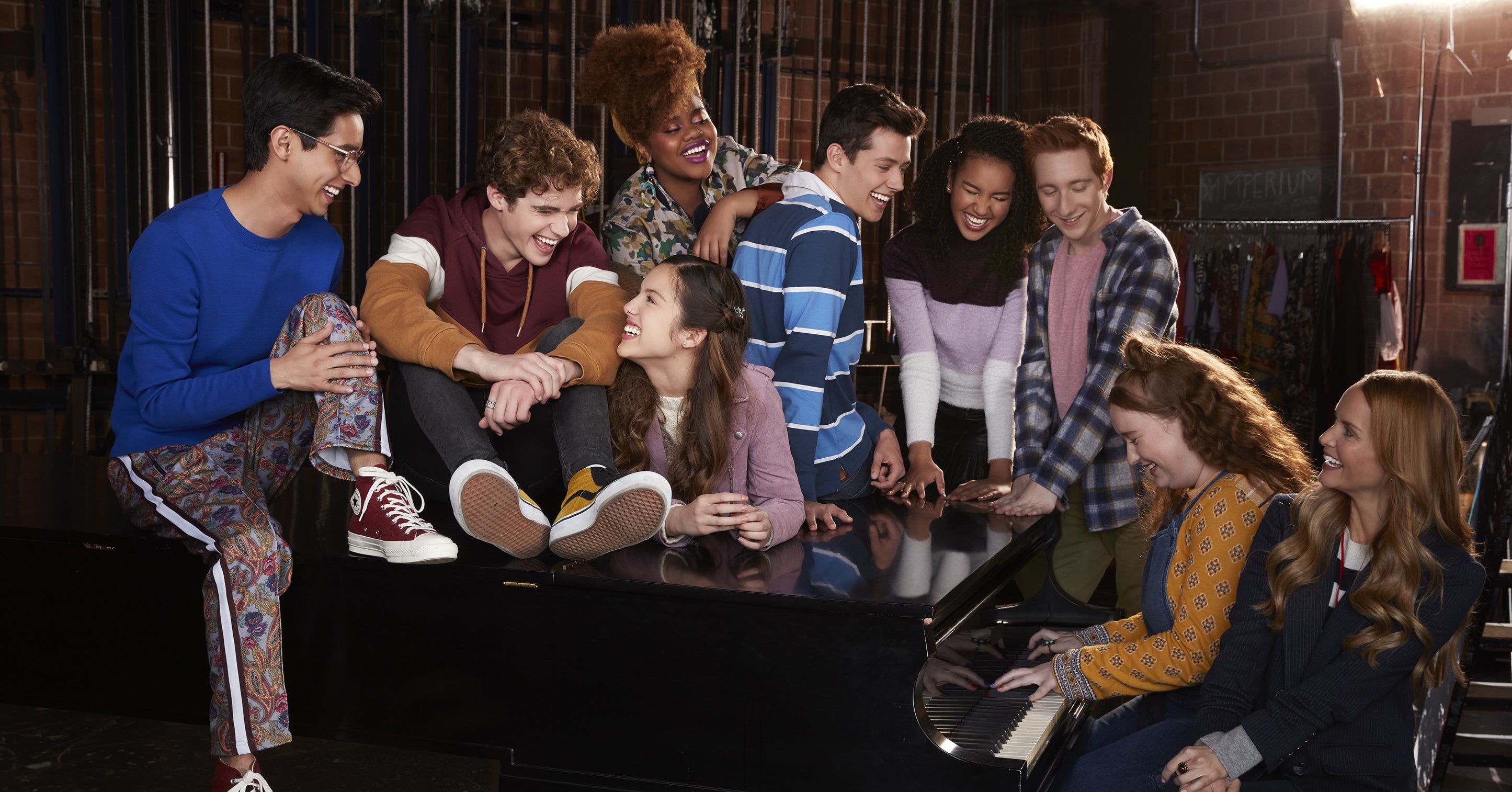 Being Carlos
Rodriguez plays the role of Carlos in the new series. Rodriguez's dedication to the role began even before he bagged the role. He has watched the movie a mere 27 times and dances almost anywhere and everywhere on the premises. According to Advocate, his passion for dance is evident in the teaser that was recently released for the series.
The character dances on the stage, in hallways, and in classrooms of East High. Yup, the High School Musical Fans know it as the Salt Lake City high school where High School Musical was originally shot.
For Rodriguez, his life in a dominantly agricultural college did not have a scope in theatre until a drama teacher entered the scene. He was then presented with the opportunity to direct his own play. And he picked Footloose. He called his experience unreal and a dream come true.
Bringing In The Gay
Apart from dancing through sets, Rodriguez's character, like him, has a lot more to offer. Rodriguez is gay and Latinx. And so is Carlos. Until Andy Mack, Disney did not have shows that had LGBTQ+ roles. And since the show was cancelled, this is the next thing that represents the LGBTQ+ community. And with a major TV series like High School Musical which is extremely nostalgic for many of us, we are sure that having non-straight characters will be pretty great.
When the trailer was out, Rodriguez was flooded with messages that showed their appreciation. He said, "I think for Disney to take a chance like this, it's very exciting," and added, "I can't wait for [these kids] to actually see the show."
The Gay Troupe
Watching shows like Ugly Betty as he grew up, he knew what there was to know about visibility on Television. He knew what it meant and why he needed to pull off characters like this. Most shows that portray gay men have a certain troupe assigned to them. So Rodriguez was nervous when he was still figuring out his role in the series. He also wondered if he would have to deal with the coming out arc that most characters do.
However, Tim Federle, the gay creator and showrunner of High School Musical: The Musical: The Series put his worries to rest. He helped create Carlos in a manner that was "organic" and "true to life." This put Rodriguez at ease.
He spoke of Federle, "Just to know that someone's on your side, 100 percent on the creative team, it just puts your mind as an actor at ease," he said. Carlos' character does not end at that. He plays one of the vital roles in the series too. He is said to have his own love story that is independent of the straight leads.
But that's almost all we know about the series. Rodriguez said, "I don't want to give too much away … but it's going to be fun to watch,"
More Than Carlos
Yup, the show is set to have more than one LGBTQ+ characters. In a few episodes that were released to the press, it was also shown that a primary character had two mothers. Also, here's a big one, a male Sharpay! Toying with gender roles and introducing more than one LGBTQ+ characters? Woohoo! Go Disney!
Advocate reported that
"Rodriguez hopes this collective queer visibility sends a message to LGBTQ youth "that you're no different than everybody else." To all viewers, he hopes the show helps dismantles society's rigid gender binary."
He noted a few important features that influence the perception of LGBTQ+ characters.
"Society has normalized certain things that just don't make sense — like Barbies are for girls and trucks are for boys,"

"That always confused me as a kid. It's OK to have self-expression and it's OK to try crazy hair colors. If you're a boy and you want to paint your nails, do it.
"That was something that I always had battled with growing up, especially in a small farm town. You can't like pink if you're a boy. And I was always just like, 'But why?' It was just so frustrating to me. It's just a color!"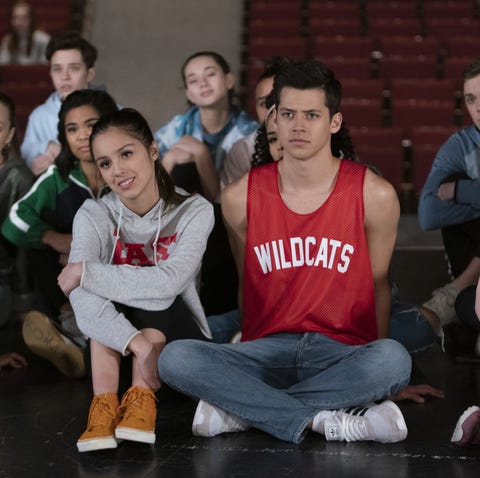 The inclusion of LGBTQ+ characters provides such a range for people to be comfortable in their own skin.
From gendered clothes, roles, behaviour to romance and sex, LGBTQ+ questions them all. To add to this theatre has always been supported by and supportive of LGBTQ+ people.
The original High School Musical did not have a gay character even though Ryan was slightly flamboyant, he was never proud and out gay. Rodriguez commented on it, "Even like watching the original movie, [I] was like, 'Oh, come on,'" "Theater, in general, has such a big LGBTQ following already. It's important for those kids who especially identify with [that world] that they can see themselves represented on TV and film."
Maybe Disney will receive backlash for this attempt but as a channel that families watch together, Disney's attempt will make a great impact on LGBTQ+ normalisation. Would you agree?
Read Next: 5 Best LGBT Characters In Your Favorite TV Shows
https://www.advocate.com/television/2019/11/11/high-school-musical-finally-has-out-gay-teen