Tim Wright Flew To Finland To Meet Grindr Date
People meet all sorts of individuals on Grindr. They also end up doing the most absurd things to get a date. Flying to another country truly tops the charts. We are talking about a man named Tim Wright.
Tim Wrights absurd Grindr date.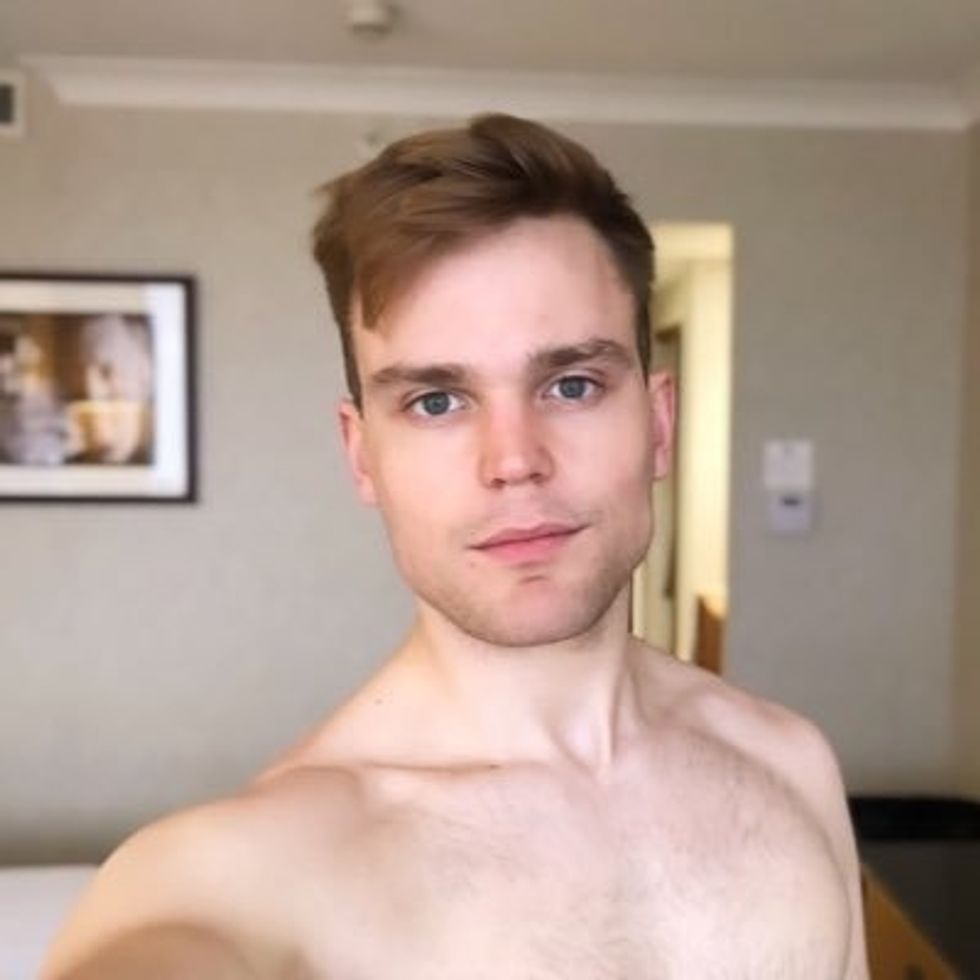 Usually, you meet people on Grindr, you find out things about them, set a common known location to have a meetup. Tim Wright did the same things. But he just went a little overboard.
Tim booked a flight from London, England to Helsinki, Finland only to meet a guy he had just met on Grindr. What is worse is that Tim did not even know the guy's name. The data scientist spent £162.61 on flight tickets to met a complete stranger.
Tim Wright has previously been on the news for wearing heels to his graduation. The story went viral. The tweets never stopped trending. There were hundreds of users who expressed a mixture of concern and support towards his spontaneity.
What is more interesting is that Tim has a very positive vibe about this situation. He told PinkNews that no matter what happens he at least gets a cute weekend getaway to Finland.
Let us see how it all started.
on the 22nd morning which was like any other morning, Tim starting swapping yellow and blue messages on Grindr with a user. Tim explained how it was just a boilerplate Grindr fodder. The general questions like 'what do you do? what are you into?' were passed. they also exchanged a few pictures as well.
The Grindr user told Tim that he lived in West London and was free to meet that night. He mentioned that he would be back from his weekend in Helsinki and could meet after. Jokingly he added, " 'Unless you wanted to come to Helsinki?"
Twenty minutes after this conversation had happened, Tim was booking his flights to Finland. Thankfully after five minutes of booking his flights, the user told him his name and number. Well, guess both knew that things were getting serious.
Unlike the dating decorum, this stared with a hi, booking the flight tickets, then getting their number and only after getting to know their name.
Reactions were flowing in.
Tim Wright was almost confident and admired his spontaneity to the situation. He posted the screenshot of their messages on twitter and got many responses. Most of them were positive and said: "go for it". And also telling him not to become a you plotline.
"See, people randomly book weekends away to meet and be spontaneous, and I don't even ask for that much, just a spontaneous "let's get coffee in a random coffee shop" 😭 you go, girl, go get your man, this is such a cute story!" – Fairy Potter
Joshua Masson tweeted:
"I can't meet guys I know are good guys and have been speaking to forever because I get anxious they won't like me etc, this.. this is wild. I almost admire the confidence and spontaneity of it all, I could do with more of that! …but also, by all standards, this is just crazy."

"I applaud this man going all the way to Helsinki for a date. I won't even go to zone 3."  -Lee Peart
Tim Wright felt super excited about this Grindr date.
Many people doubt finding love on these dating apps. It is not east as well to find love. Most of these dating sites are dangerous to many. But Wright felt energized about his Finland date. He was excited to fly out of town to meet a new face. "I'm feeling really excited about the date!" Wright said.
He believes that there is not much risk involved. It is more or less the same as meeting at a guy's house or in a coffee shop. He says, "If you lived in Antwerp, it would probably be pretty normal to cross state lines to meet a cute Dutch boy for a shag!"
He has a positive side to this situation. he feels that even if the date does not go as well he still sees it as a cute weekend getaway in Finland all by himself. That's the best-case scenario. The worst cade is if they don't click. Moreover, he has changes of getting a hotel room and find a hunk to keep him warm at night.
Tim loves to travel and is super excited about exploring Helsinki. One way or another. He says, "It's gotta be a better first date than getting too drunk in a Wetherspoons and making out in a back alley."
Even though Tim might seem like an inspiration to many. But it is still not advisable for all to take such a drastic step. But those who are willing to and are strong enough to try, they can end up finding something new and exciting.
Next read: Grindr- A Platform to Commit Crimes of Homophobia
https://www.pinknews.co.uk/2020/01/23/grindr-helsinki-finland-england-flights-tim-wright-twitter-dating-viral/