Trump's Bible Study Teacher Blames Coronavirus on Gays and Environmentalists
The Trump administration is no stranger to controversies. They have been, in the past, accused of bigotry, racism and other things. Recently, there was another incident that made the controversy list. Trump's Bible teacher wrote a blog post that states that coronavirus might be God's way of punishing LGBTQ people.
The Bible Blog
The blog in question, written by Ralph Drollinger, states that the U.S. is being punished by God for homosexuality, environmentalism, and more. The blog, dated, March 21, 2020 states that, "some leading evangelicals" believe that "America is now experiencing God's judgment."
Moreover, Drollinger does not mention whether he is one of those evangelicals. Instead, there is an entire study guide written that he claims is a "biblically astute evaluation of the situation" and that it "strongly suggests that America and other countries of the world are reaping what China has sown due to their leaders' recklessness and lack of candor and transparency."
The study guide also talks about the different kinds of wrath found in the bible. It says:
Five forms of God's judgment are repeatedly mentioned in the Bible. They are as follows: 

The Five Forms of God's Judgment

1. Eternal Wrath:

Hell

2. Eschatological Wrath:

The Day of the Lord

3. Cataclysmic Wrath:

The Flood, Sodom & Gomorrah

4. Forsaking Wrath:

Removing Restraint

5. Consequential Wrath:

Sowing & Reaping

The last two forms of God's wrath on the above sidebar are what I'd like to examine in specificity this week, and carefully evaluate in terms of a more thorough biblical understanding of each of these two specific forms of God's wrath, in regards to answering the posed question, "Is God Judging America Today?" In contrast to the need for an increased biblical understanding of the above two, is cataclysmic wrath: It is not in need of biblical analysis to ascertain if it is readily apparent in the world today or not.
He then wrote that one of the signs of the forsaken is homosexuality. He wrote, "Indicative of forsaking wrath is a proclivity toward lesbianism and homosexuality." Drollinger also wrote about America not being a completely Christian state. Furthermore, he wrote that "the unfaithful" use positions of power in education, politics, the media, and the entertainment industry to spread "tragic, unfortunate, and costly" ideologies. Paul's Apostle is the reference:
"For the wrath of God is revealed from heaven against all ungodliness and unrighteousness of men who suppress the truth in unrighteousness. Because that which is known about God is evident within them; for God made it evident to them. For since the creation of the world His invisible attributes, His eternal power and divine nature, have been clearly seen, being understood through what has been made, so that they are without excuse. Even though they knew God, they did not honor Him as God or give thanks, but they became futile in their speculations, and their foolish heart was darkened. Professing to be wise, they became fools."
Read: ELLEN PAGE LASHED OUT ON TRUMP FOR DISCRIMINATION AGAINST LGBTQ COMMUNITY
Environmentalism
Drollinger also claimed that environmentalism is also a sign of the forsaken. Drollinger wrote that it "is when the abandoned serve the creature rather than the creator." He called environmentalism an "aberration."
He, then, wrote that this is a reason for the 'consequential wrath' on the nation.
"Relative to the coronavirus pandemic crisis, this is not God's abandonment wrath nor His cataclysmic wrath, rather it is sowing and reaping wrath: A biblically astute evaluation of the situation strongly suggests that America and other countries of the world are reaping what China has sown due to their leaders' recklessness and lack of candor and transparency," he wrote in the study guide.
On a lighter note, though, he did mention that the U.S. is not as bad as Sodom and Gomorrah.
"Abraham, if he were to plead with God for America, would have a much stronger case than he did pleading with God for Sodom and Gomorrah."
He further predicted, "we'll soon see a human cure for the coronavirus".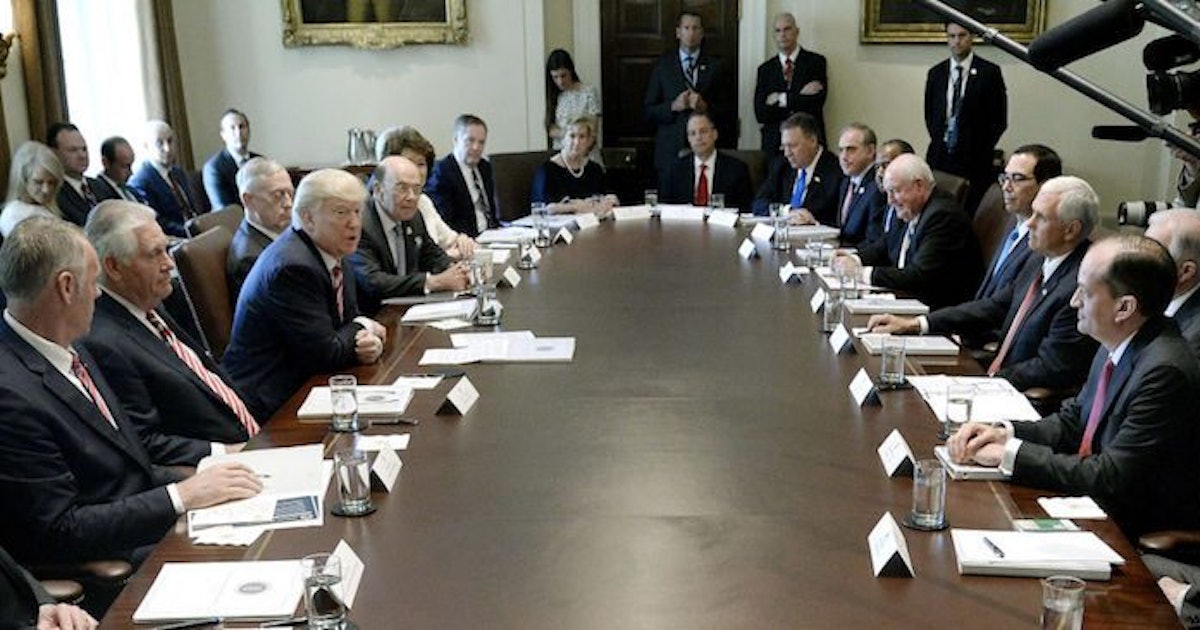 Just last year,  Drollinger bragged about his influence in the Trump Administration. He claimed that several cabinet-level officials were attending his meetings. He mentioned Secretary of Agriculture Sonny Perdue, former Environmental Protection Agency director Scott Pruitt, and then-Secretary of Energy Rick Perry, among others.
Community backlash
The president of the national LGBTQ advocacy group Human Rights Campaign said: "Drollinger's horrific assertions are ludicrous".
He further stated: "LGBTQ people around the country and around the world are struggling to cope with this global pandemic. They are worried about their health, their livelihoods, and their families. At a moment where we need to pull together by recognizing our shared humanity and mutual dependence, there are some of low moral character who see it as an opportunity to continue to try to divide us."
Next Read: TRUMP'S CONTROVERSIAL BAN ON TRANSGENDERED TROOPS CAME INTO FORCE