Why Is Everyone Rolling Their Eyes at Tamar Braxton?
If you are active on Twitter, you would have probably already seen this. Tamar recently spouted out an opinion that many people thought was homophobic and called her out for it. But is it really homophobic or just plain stupid? Read it for yourself and tell us what you think.
Celebrities often pass comments about gender, sex, and the LGBT+ community. And many of them are called out for their anti-LGBT+ comments and questioned about their stance and take on the issues that matter.
Only recently did the Good Morning Britain host mimic the idea of 60+ genders and received backlash that even had a petition to have him sacked. Even when Netflix Queer Eye's, Karamo Brown commented that he was friends with Sean Spicer, people from the community and its allies called him out about it. Both the celebrities were questioned about their comments and asked to change their behaviour.
In Tamar's case, something similar happened. She put up a post and received responses that showed that people did not agree with her. The problem is that nobody knows what initiated the comment in the first place.
Who is Tamar Braxton?
Tamar Braxton is an American singer, actress, and television personality. She rose to fame when she and her sisters formed an R&B band called 'The Braxtons'. The band broke up soon after. But the star went on to co-host the show "The Real". But she was booted from it for being too difficult to work with.
All the while, she has been presenting herself as an ally of the LGBT+ community. On 'The Real', she often used gay and drag terms that many educated people said they did not understand. So her new stunt is just another addition to her TV persona.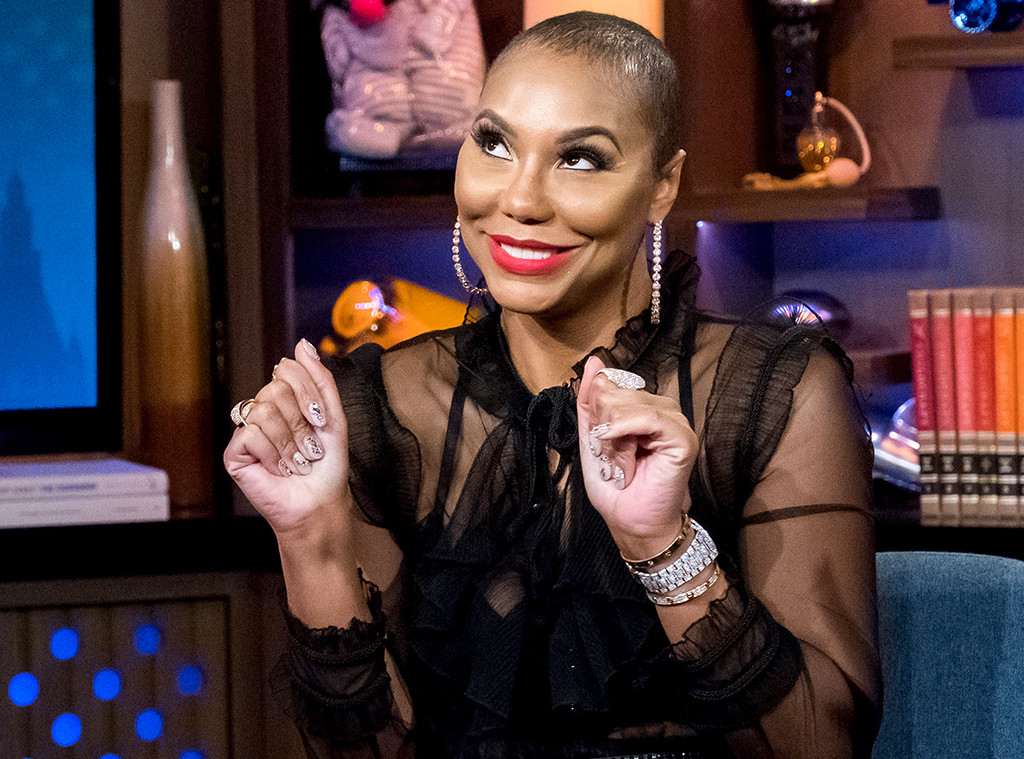 What Really Went Down?
On 9th of September, the singer posted a "Public Service Announcement" on her Instagram page. Aimed to warn women whose boyfriends "don't touch" them in more than three to four days. The 42-year-old then went onto state that if boyfriends do that to their girlfriends, then clearly they're gay.
We'll give you a moment to digest that.
Yup, that's exactly what the singer turned host told the public.
"Truth is ladies that these dudes out here really do be gay!" "It ain't enough money, beauty, hair, babies in the world to keep them!! They want D**K!! Periodt!!"
And if you think that's the end of it, you're wrong. She went onto vouch for it and even swore on her mother.
"It's nothing wrong with you, but they will find EVERY reason in the world to make u not good enough!! If he lays with you for 3, 4, 10 days and he don't touch u, it's NOT YOU!! HE WANT A MAN!! And that's on my momma."
As much as Tamar Braxton wanted to come off as aware, comforting and cheering for women-folk, the comment really irked a lot of people. They tagged the comment homophobic. A few even pointed out that her livelihood is because of the gay community because she performs during pride parades and even appears on RuPaul's Drag Race. Even back when she co-hosted for The Real, she used her "ghettoised" personality and spoke for the LGBT+ and drag community. Which makes her post all the more ironic.
Twitter also saw its share of comments on the matter.
Tamar Braxton is the example of a "fag hag" who benefits off of gay culture but secretly despises the community

— D A S H 👑 (@iamkingdash) November 11, 2019
Man fuck #TamarBraxton without mimicking gay men she wouldn't have a personality and without gay men she wouldn't have a damn career. pic.twitter.com/BdPQkcqxR4

— Jay Kentrell (@THEE_Kentrell) November 11, 2019
Who hurt Tamar Braxton 🧐 pic.twitter.com/tvf7pzD0wl

— BallerAlert (@balleralert) November 11, 2019
Queerty rightly pointed out that it was a pretty bold statement to make. Tamar's singing career is only afloat because of performing dance songs at Pride events. And also being a guest judging on RuPaul's Drag Race. So we have the same question, that 'Baller Alert' posed, who hurt Tamar and why did she have to respond so obnoxiously? Is the celebrity singer just acting out or does she genuinely believe the nonsense she said?
Well, either way, the post is down now and cannot be found on Braxton's page. Many people pointed out that she blocked them for pointing out how homophobic her comment was. But like they, if it is ever on the internet, it will stay there. Those who have captured her post have been sharing it around, and the post hasn't gone anywhere.
Her insecurity has turned pretty horrific. And honestly, if there are women who believe that boyfriends who 'don't touch' them for more than three or four days are gay, then they are probably just trying to find reasons that ended a relationship. It's a moment of weakness and insecurity at best.
This still means that the comment whether stupid or not was still pretty homophobic. Tamar might have gotten away with a lot of tantrums during her career peak, but with the world becoming more aware each day, it's time she makes note and changes for the better.
Read Next: Has Piers Morgan been Fired for his Comment against the LGBT+?
https://www.queerty.com/tamar-braxton-can-kiss-pride-paychecks-goodbye-homophobic-meltdown-20191111